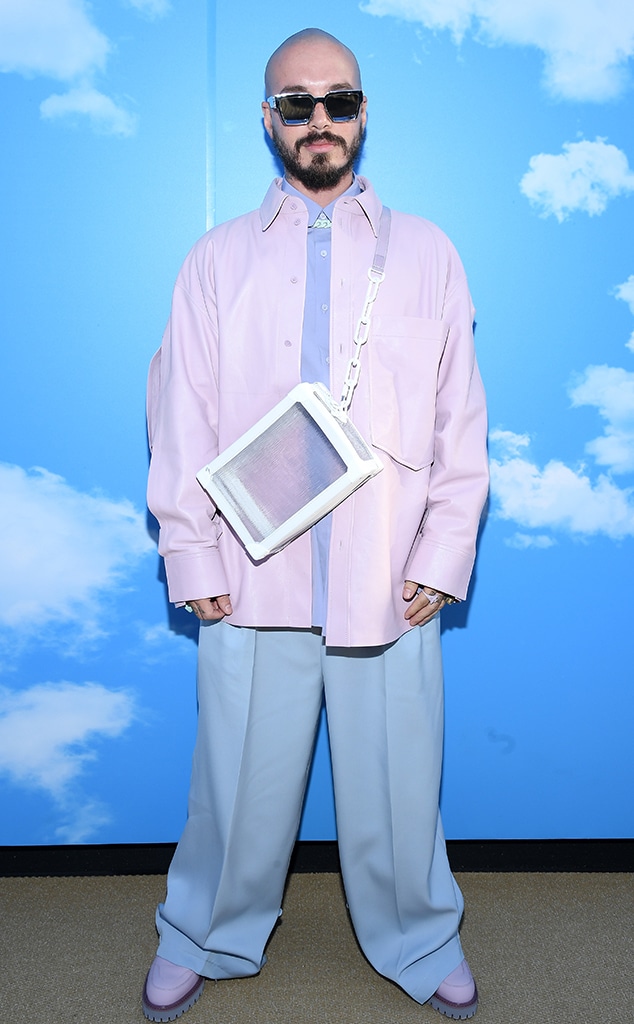 Pascal Le Segretain/Getty Images
J Balvin is finding "la luz."
The 35-year-old singer, whose real name is José Álvaro Osorio Balvin, has never shied away from speaking his truth—and his latest social media posts are proof.
On Tuesday, Nov. 3, the Colombian star opened up about his mental health struggles in a series of videos shared on Instagram Stories.
"Like any person, I've had some challenges," the "La Luz" singer explained in Spanish, which has been translated to English. "This time, it's anxiety and depression."
"I don't like acting or faking my happiness or pretending that everything is perfect," he continued. "I'm like any person. I'm fragile and vulnerable... possibly more than all of you."
Despite his feelings of depression and anxiety, the musician said he's hopeful the "storm will pass." As he put it, "I'll be back cracking jokes with you all. I'm not here to act but to be real and share what I'm feeling in the moment."
Before signing off, J Balvin shared one final message with his millions of followers: "I love you all."
This isn't the first time the Colores singer has shared his struggles with mental health. In 2019, his "Arcoiris Tour" wasn't just about performing his chart-topping hits, but also a way to openly discuss anxiety and depression.
"Mental health illnesses are a reality. I have suffered from depression and anxiety, so I have to accept it," he described in Spanish at one of his concerts last year, which was captured and uploaded online. "And this makes me more human. It makes me understand that life has challenges. But if someone is going through a difficult time, they are not alone, light always comes. Sooner or later, the light comes."
Watch:
Ariana Grande, Justin Bieber & More Open Up About Mental Health
In November 2019, he echoed the same sentiments in an Instagram video. "I want to thank you all for the good vibes," he said. "After two months, I've left this chapter of anxiety and depression. Thanks to God, thanks to the professionals, to medication, and thanks to you for the support."
He added, "... Sometimes we don't prioritize these things, but we can always learn to."
The global superstar's discussions on mental health inspired Camila Cabello to open up about her own struggles. In September, she paid tribute to J Balvin and thanked him for sharing his journey.
"During a period of intense anxiety, I saw his posts on Instagram talking about his struggle with anxiety and mental health," she recalled in an essay she wrote for TIME's 100 Most Influential People of 2020, "and I remember bursting out crying because I no longer felt alone, amazed that someone who was achieving such incredible things was still vulnerable and brave enough to share that with the world."
"What I truly admire and love the most about José is that he is just himself," she added. "He's himself to the world, he's himself to his friends and his peers, and he's got the kind of heart that makes him a person everyone is rooting for. When he wins, we all win."