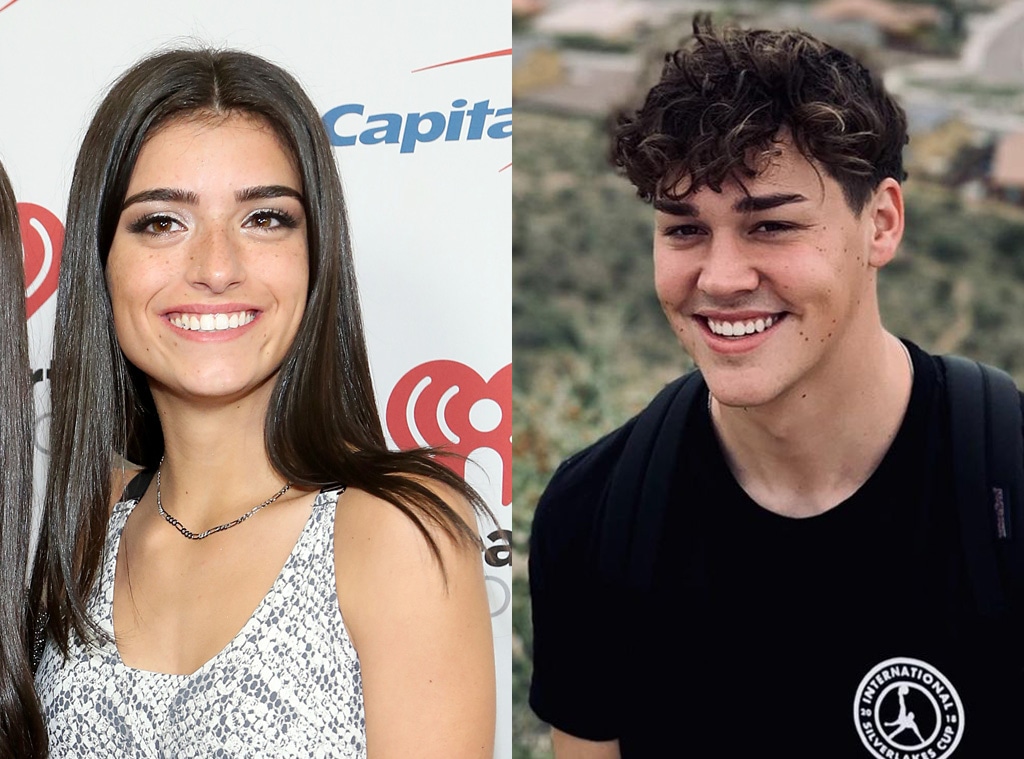 Monica Schipper/Getty Images/Noah Beck/Instagram
Sometimes Dixie D'Amelio doesn't want to be happy, and this might be one of those times. 
The 19-year-old TikTok star may have just confirmed that her relationship with Noah Beck is donezo, simply tweeting on Nov. 2, "im single lol :)" 
She followed up her cryptic message with a selfie alongside Noah and fellow TikToker Bryce Hall, writing, "check out @BryceHall video on wednesday lmaooo." 
Both tweets were deleted shortly thereafter, but not before Gen Z began demanding answers from TikTok's golden couple. According to a fan account, Dixie replied to an Instagram user denying the split. 
A possible breakup is a surprising turn of events for Dixie and Noah, who according to their respective Instagram Stories, were together as recently as last night celebrating her dad's birthday. And just last week, the couple celebrated their one-month anniversary. (We know, we know. But that's a long time in the TikTok universe.)
"Happy 1 month bub.. I love you<3," Noah, 19, shared on Instagram Stories. Just for good measure, the teen added the hashtag "#Doah," their official nickname. 
Dixie and Noah played coy about their relationship status up until early October when the content creator confirmed they were officially together. 
"I am dating Dixie D'Amelio. Dixie is amazing, she is an awesome girl," Noah told AwesomenessTV. "It's been really fun, and so I'm excited for the future with her."
Watch:
TikTok's Bryce Hall & Blake Gray Charged for Huge Parties Amid COVID-19
Prior to linking up with Noah, the aspiring singer dated fellow TikTok personality Griffin Johnson. As E! News exclusively confirmed, the pair split in July over possible cheating allegations.
Since amassing hundreds of millions of followers over the past year, Dixie and her younger sister, 16-year-old Charli D'Amelio, have had to adapt to life in the spotlight—and sometimes that includes sharing your heartbreak with the world. 
During a joint sit-down with Seventeen, Dixie touched on the importance of loyalty in a partner. "[Make] sure that you find someone who's loyal but really cares about [you]," she shared. "I think that's really important and the foundation of a relationship."
E! News reached out to Dixie and Noah's reps for comment.