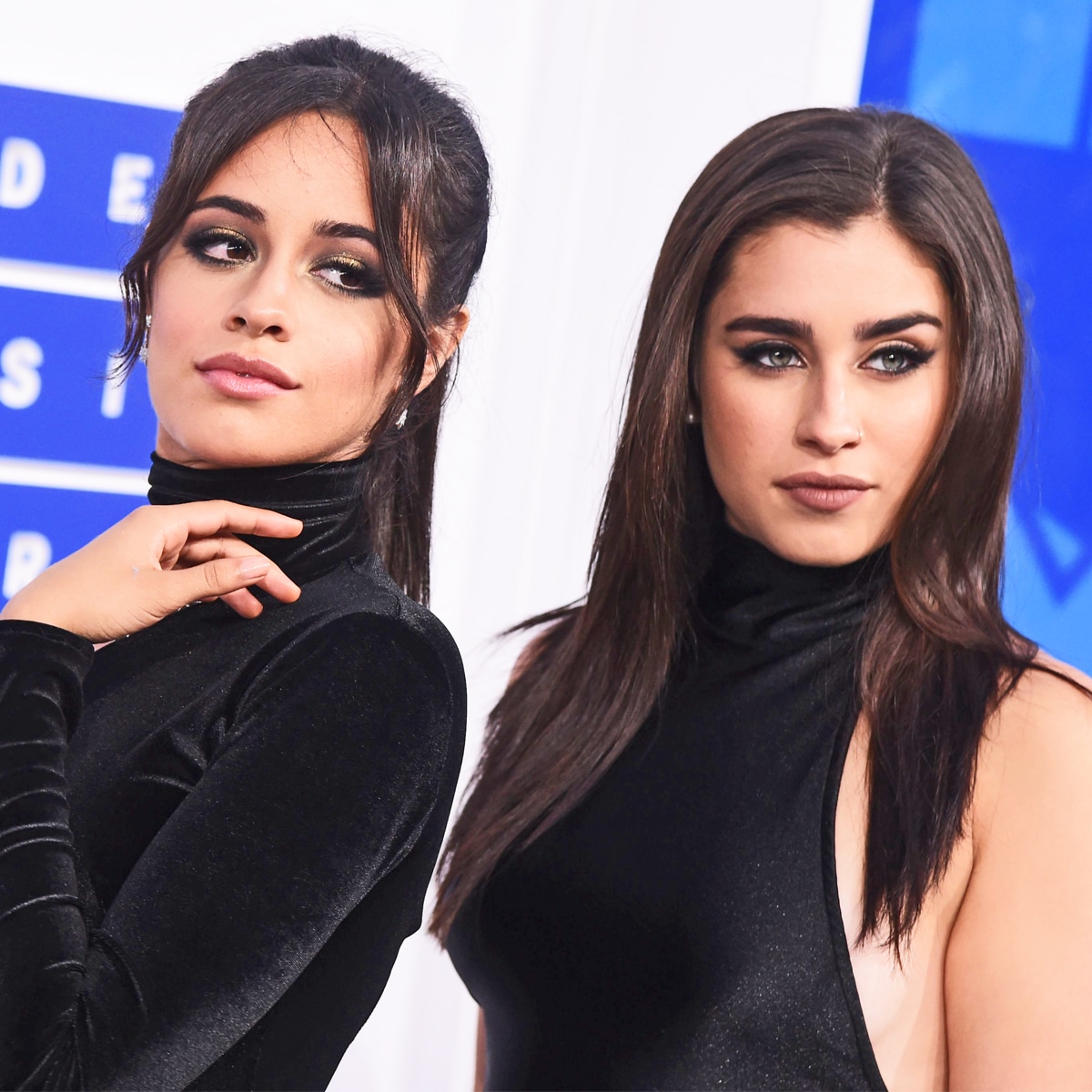 Stephen Lovekin/Shutterstock
Lauren Jauregui is addressing "uncomfortable" rumors about her and Camila Cabello.
The "Expectations" artist appeared on the Oct. 28 episode of En La Sala with Becky G and spoke out about Fifth Harmony fans shipping her and her former bandmate. "People thought Camila and I were, like, into each other and that made me so uncomfortable. Like, disgustingly uncomfortable," Jauregui said. "Because I was queer, but she was not."
The 24-year-old singer then said these rumors made her feel "like a predator." 
"It made me feel like a predator because of the type of clips people would put together and the type of stories people would write and the type of stuff," she continued. "I was always the aggressor, and I was always the one turning her and I was always the one who was, like, the 'masculine' energy in the scenario. And it made me very uncomfortable because that's not how I identify. And that's not to say, that that's wrong to identify like that….But I did not identify that way, and I also did not have that connection with her."
Jauregui then made it clear that she and Cabello "were just very good friends at that time."
"We respected each other," she added. "When each other would talk, we would look at each other. We had love for each other, like genuine friendship, you know what I'm saying? In the Latinx culture, I don't know about you, but growing up, I was very affectionate with all of my friends. Like, we would tell each other s--t that, yeah, maybe you would think we were gay if you were listening over. But we weren't, you know what I'm saying, and that wasn't the interaction."
Watch:
Lauren Jauregui Likes Performing Solo After Fifth Harmony
Jauregui said the speculation made her "so uncomfortable" that, to this day, she will "hyper-analyze every connection" that she has with women because she doesn't want to make them feel like she's "looking at them that way."
"Because, they're, to this day, convinced that that was real, you know what I'm saying?" she said. "And I can't do anything to change it. Because even when I talk about it—and I don't talk about it because I've learned to just ignore it because it was just so traumatizing for me…that it was, like, I just chose to ignore it at a certain point because getting angry to them would mean that it was real and validate it more for them."
Jauregui noted "it really f--ked with" her head and shared she "wasn't even comfortable" telling her parents about it.
"I wasn't even comfortable telling myself that I was queer, you know?" she said. "And also, I didn't see Camila that way so it just made me uncomfortable that I could potentially be putting off that kind of vibe onto someone who I wasn't trying to do that with."
Jauregui said she didn't want to come out because she thought people would then believe the rumors about her and Cabello. However, she said she was outed after photos of her kissing a woman at her aunt's wedding were spread online.
"We were taking pictures, and I was drunk and my girlfriend was drunk and we took a picture of us kissing….My aunt super innocently posted all the pictures from the photobooth onto her Facebook," she recalled. "And I have fans that are unreal invasive and followed her…They found the picture, and they posted it. And they were posting it everywhere….I just remember being like, 'Oh my god. Hopefully this doesn't blow up….Hopefully, it's just, like you know, the few fans who found it; it just stays there.' And then Perez Hilton outed me in an article and used the picture. And then it went everywhere."
Hilton denies outing Jauregui. "I never outed Lauren Jauregui," he said in part of a statement to E! News. "But if she feels I did, I would like [to] apologize for any hurt that caused. I did share photos of her kissing a girl at a wedding, but I never commented on her sexuality."
In 2016, Jauregui penned an open letter that was published on Billboard.com in which she wrote, "I am a bisexual Cuban-American woman and I am so proud of it." As she told Becky G, "That's where I came out, like, with myself as myself."
To hear her full interview, check out En La Sala With Becky G.