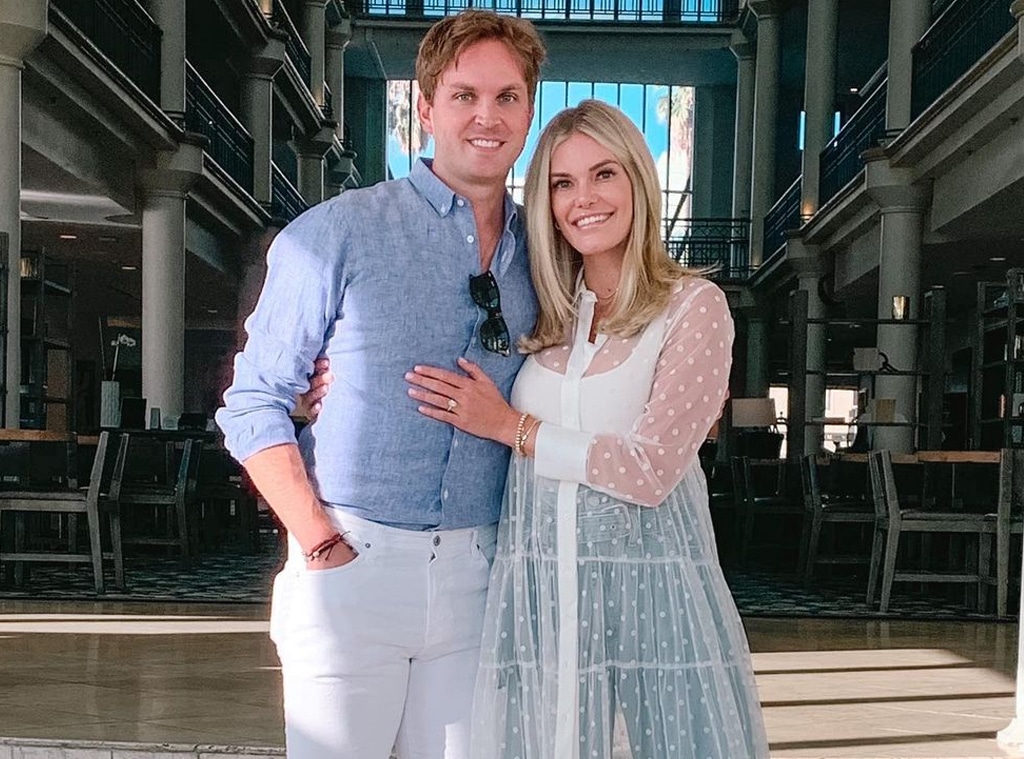 Instagram
It's a party of three! 
Summer House alum Lauren Wirkus shared the exciting and special news that she's pregnant! The reality TV personality is expecting her first child with husband David Raih, whom she married in June 2020.
"BABY RAIH COMING APRIL 2021," the Bravolebrity captioned her Instagram on Saturday, Oct. 24. "Our hearts have already doubled!!"
In her social media post, Lauren teased her thousands of followers that she would "soon" find out the sex of her baby. She even shared a couple of black-and-white images of her ultrasound, which laid on top of two heart-shaped boxes of roses. Naturally, one box was blue while the other was pink.
Despite not knowing the sex of her little one just yet, it looks like the 33-year-old star is soaking up every moment of her pregnancy. Upon hearing the baby news, a few Summer House alums expressed their support and excitement.
Ashley McAtee Wirkus, Lauren's twin sister, commented, "Seriously can't handle it!!! This Auntie is beyond excited and can't wait to spoil Baby Raih! Can't wait to be mommy's together!! Let the shopping begin."
Amanda Batula replied, "Awww yay! congratulations Lauren!"
Lauren's baby news comes just a few months after she walked down the aisle and tied the knot with David. "We did it," she shared on Instagram at the time, alongside a wedding portrait.
A month into her marriage, the star gushed over her husband in a heartwarming tribute. "LOVE ONE MONTH AGO, LOVE TODAY, LOVE TOMORROW @davidraih," she began her message. "I can't believe it's already been a month since we said our I do's- the wedding, post wedding, honeymoon, back home to reality has been a complete whirlwind."
Watch:
Necessary Realness: It's a Celebrity Baby Boom!
Lauren admitted that their big day "didn't turn out perfectly" but there was one thing that did:"I know God blessed the most important thing about getting married and that is you and me."
"When I wrote a letter to Him a few years ago asking for everything I had hoped for in a man," she continued, "I am still in awe about how completely you match up to that David Raih. Every day gets better with you and I can't wait for many anniversaries to come. I know we will continue to strengthen our union and love for each other and him daily."