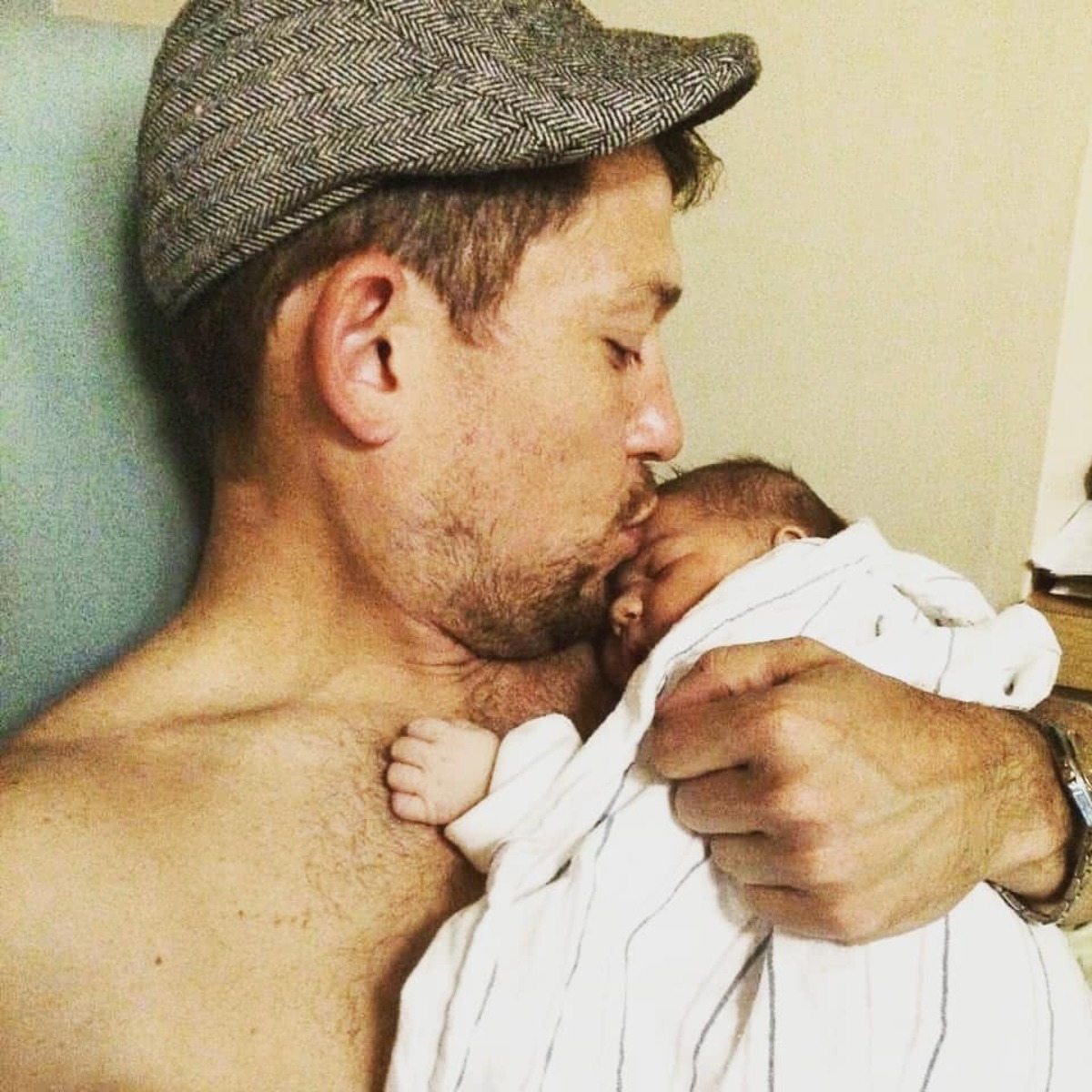 Instagram
Miguel Cervantes is keeping his late daughter's memory alive.
Earlier this week, the Hamilton star honored his baby girl on what would've been her 5th birthday. Adelaide Grace died in October 2019 following a battle with infantile spasms. At the time of her passing, the toddler was just shy of turning four years old.
"In a time when there are LOTS of things to be sad about. For all of us. Today we celebrate," Miguel captioned his Instagram on Oct. 17, alongside a throwback photo of him holding his little one when she was a newborn. "Happy Birthday to our baby sister. WE ARE HAVING A PARTY!!!!"
In an interview with People this weekend, the actor described the special day he and his wife, Kelly Cervantes, had planned in honor of their daughter. However, he noted this celebration wasn't about the anniversary of his little one's death.
"I don't know how people can call it an anniversary," he said on Oct. 24, "because frankly, it's really just a terrible day."
"If I'm being honest, the day of her death doesn't mean anything to me. I mean, I don't need another day to feel sad," he added.
He explained the celebration for Adelaide Grace was exactly just that: a celebration. He revealed that he and his wife were surrounded by their close circle of friends and family members.
"We had a party and yes, it even felt like a party," he shared with the outlet. "There were plenty of tears, but it wasn't sad. This was a day of celebration."
Watch:
In Memoriam: Fallen Stars of 2020
The 43-year-old actor also touched on how this year, in particular, has been extremely difficult for his family. As he pointed out, he was ready to take on Broadway in early 2020 to play the title role in Hamilton. But due to the coronavirus pandemic, things were put on pause. In fact, it was announced earlier this month that Broadway would stay shut down through at least May of 2021.
"Here we thought we would be making our triumphant return to the east coast in 2020," he expressed, adding, "It was going to be an amazing story. We were four and we were going to come back as three and what was that going to mean and how was that going to help us further spread the message of Adelaide. We were ready to take a running leap into the rest of our life."
"It wasn't unexpected, but it still feels shocking in a way," he described. "It has been just one kick in the gut after another. And ever since then, we are just marinating in this idea of waiting. As every day goes by and with every new announcement, it's hard to remain hopeful and positive. Granted, I'm very thankful for the Hamilton life we got to live that afforded me not to feel hopeless financially. We are in an okay position but not everyone can weather the storm and we certainly feel that suffering all around us. It's hard to keep a smile on your face."
Luckily, he's still doing what he loves. Miguel is currently starring in the digital musical, A Killer Party: A Murder Mystery Musical.
"It certainly helps to light a little bit of a fire in me that needs to keep burning," he shared. "It doesn't quite fill the void, but it's a good way to flex some muscles. There is still passion out there. There are still ways to sing and dance and act for others. I don't know what our art form is going to look like going forward, so until then, we will sing and dance in our basements and hopefully people will respond and enjoy it. We are all just figuring trying to figure this out together."