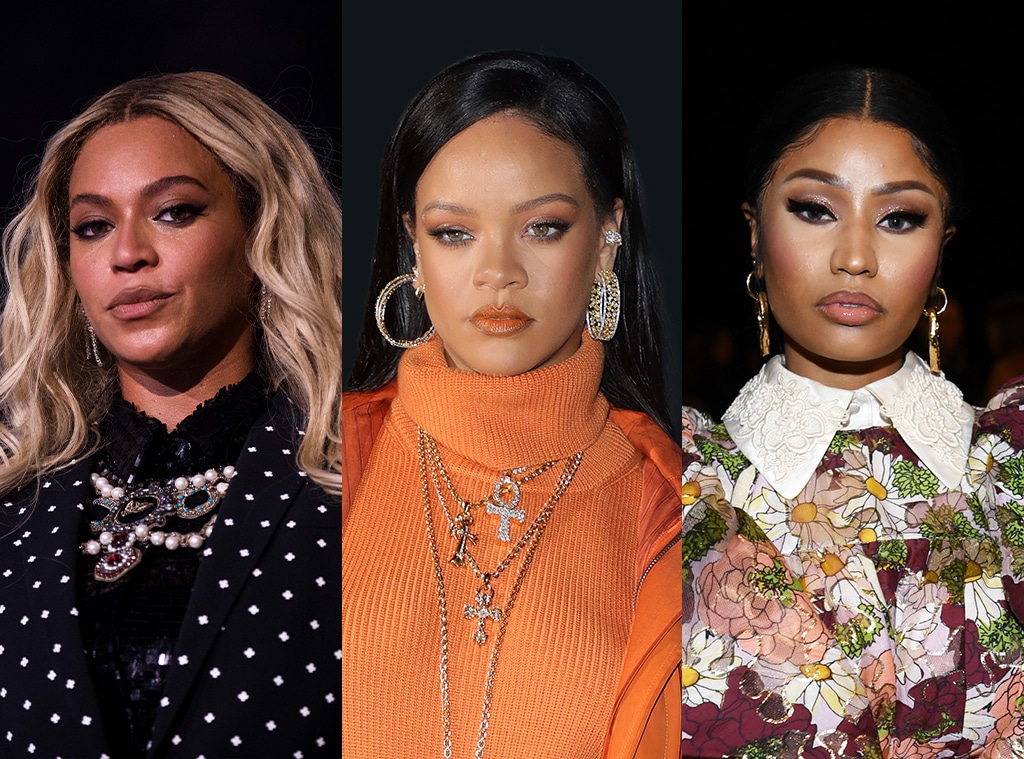 Brooks Kraft for Getty Images, Pierre Suu/GC Images, Dimitrios Kambouris/Getty Images for Marc Jacobs
Stars are keeping the protesters in Nigeria in their thoughts. 
According to The New York Times, witnesses reported that Nigerian security forces opened fire on demonstrators protesting against police brutality at the Lekki tollgates in Lagos on Tuesday, Oct 20.
Amnesty International Nigeria tweeted it "has received credible but disturbing evidence of excessive use of force occasioning deaths of protesters at Lekki toll gate in Lagos."
"While we continue to investigate the killings," the organization wrote, "Amnesty International wishes to remind the authorities that under international law, security forces may only resort to the use of lethal force when strictly unavoidable to protect against imminent threat of death or serious injury."
In a press conference on Wednesday, Oct. 21, Lagos Governor Babajide Sanwo-Olu claimed "we have not recorded any fatality." However, in a later tweet, he wrote that "a life was lost at Reddington Hospital due to blunt force trauma to the head." Still, he described the death as "an isolated case" and wrote "we are still investigating if he was a protestor." He also wrote that there are 25 patients at a variety of hospitals who have "mild to moderate levels of injuries while 2 are receiving intensive medical care." He stated that three patients have been discharged.
Sanwo-Olu called yesterday's events "some of the darkest gradients of our history as a State and as a people."
For nearly two weeks, demonstrators have gathered and called for an end to the Special Anti-Robbery Squad (known as SARS), which Amnesty International has claimed has been responsible for cases of torture and ill-treatment. President Muhammadu Buhari announced last week that he would disband SARS.
After learning of the shootings, several celebrities reacted on social media. Read their messages below:
Watch:
See Keke Palmer Ask National Guard to "March Beside Us"
Beyoncé: "I am heartbroken to see the senseless brutality taking place in Nigeria. There has to be an end to SARS. We have been working on partnerships with youth organizations to support those protesting for change. We are collaborating with coalitions to provide emergency healthcare, food and shelter. To our Nigerian sisters and brothers, we stand with you. Please visit Beyonce.com for a list of organizations to show your support."
Keke Palmer: "#EndSARS."
Kanye West: "I stand with my Nigerian brothers and sisters to end police brutality, the government must answer to the peoples cries #EndPoliceBrutalityinNigeria."
Rihanna: "I can't bare to see this torture and brutalization that is continuing to affect nations across the planet! It's such a betrayal to the citizens, the very people put in place to protect are the ones we are most afraid of being murdered by! My heart is broken for Nigeria man!! It is unbearable to watch! I'm so proud of your strength and not letting up on the fight for what's right! #EndSARS."
Trey Songz: "After doing a little research I would like to speak out against what's going on in Nigeria right now. Their pleas to #EndSarsNow IS VERY REAL. I have so much love for my Nigerian fans and it's so hurtful to hear whats happening."
Nicki Minaj: "Standing with & praying for the brave young people of Nigeria who are on the front lines of this senseless violence. Your voice is being heard. #EndSARS."
Chance the Rapper: "There is a massacre happening in Lekki. Firing squads mass murdering young people in Nigeria. The world needs to engage #ENDSARS."
Ja Rule: "So sad what's happening in Nigeria right now... our fight, our pain, our struggle is unGodly to bare... #ENDSARS."