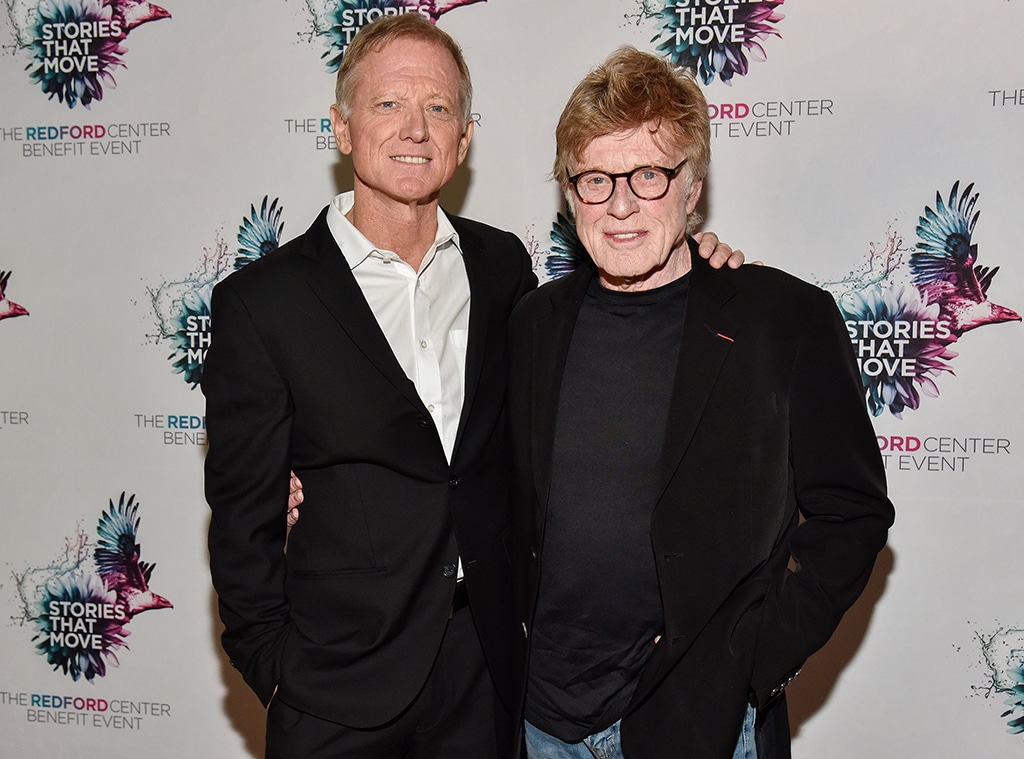 Tim Mosenfelder/Getty Images
The Redford family is mourning the loss of James Redford, son of actor Robert Redford.
In a statement on Friday, Oct. 16 from Kyle Redford, James' wife, it was revealed that the 58-year-old died of complications caused by bile duct cancer. "We're heartbroken. He lived a beautiful, impactful life & was loved by many. He will be deeply missed," Kyle tweeted. "As his wife of 32 yrs, I'm most grateful for the two spectacular children we raised together."
She continued, "I don't know what we would've done w/o them over the past 2yrs."
Additionally, Robert's rep, Cindi Berger, tells E! News, "The grief is immeasurable with the loss of a child. Jamie was a loving son, husband and father. His legacy lives on through his children, art, filmmaking and devoted passion to conservation and the environment."
Cindi adds that the Butch Cassidy and the Sundance Kid star is "mourning with his family during this difficult time and asks for privacy."
James' death comes after a years-long battle with liver cancer. In a Monday interview with The Salt Lake Tribune, Kyle said the family learned of James' diagnosis last November, when he was awaiting a liver transplant.
He previously underwent two liver transplants, the last taking place in 2003, according to People. 
Watch:
In Memoriam: Fallen Stars of 2020
His lifelong health issues encouraged James to found the James Redford Institute for Transplant Awareness, a nonprofit that aims to educate the public on organ and tissue donation.
It was through this organization that James produced the documentary The Kindness of Strangers, the first of many more film projects he would work on.
Many of James' movies focused on societal issues and climate change, causes that were close to his and his father's heart. The pair co-founded The Redford Center, which describes itself as an organization that is "harnessing the power of film, video and new media to engage people through inspiring stories that galvanize environmental action."
James is survived by his wife, Kyle, and their two children, Lena and Dylan, who are filmmakers in their own right.