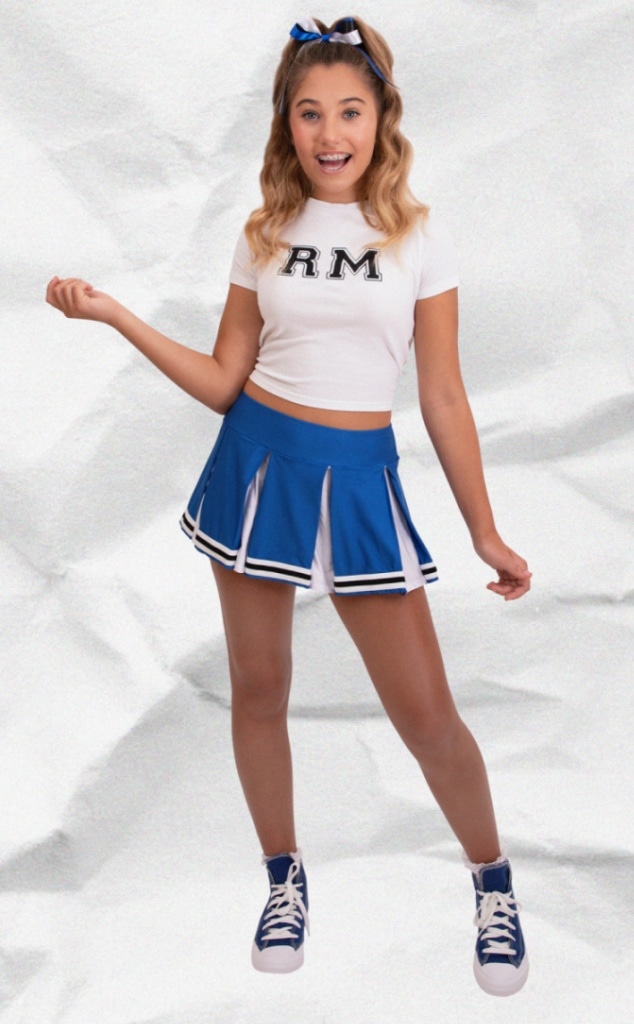 Rosie McClelland
According to Rosie McClelland, "It don't get no better than girls!"
Well, that's what she sings in her new song, appropriately titled "Girls." At just 14 years old, Rosie has come a long way since she became a viral star with Sophia Grace on The Ellen DeGeneres Show. But as she grows up, Rosie says she's still just a normal girl.
"I'm still only 14 and I'm not focusing on boys just yet," she shared exclusively with E! News. "To me, my friends are way more important right now! I'm just enjoying being a teenager with all my girls! " 
That's not to say she hasn't had some extraordinary experiences growing up. In addition to being a frequent guest on The Ellen DeGeneres Show, Rosie along with her cousin Sophia Grace grabbed the attention of Nicki Minaj with their cover of "Super Bass."
She also experienced two weeks on the set of Nickelodeon's Sam & Cat where one actress made quite the positive impression.
"I look up to so many amazing women in the industry and am lucky to be inspired by so many of them," she shared. "Ariana Grande is someone who I have always thought was such a talented and dedicated artist...I remember that she was so driven and passionate."
"I also love Beyoncé—I mean she is Beyoncé?!" Rosie continued. "Finally, Dua Lipa has so much style and is all about girl power. Plus, she's from the UK—I love her!"
According to Rosie, she still sees Sophia Grace at every family occasion. "We actually hung out last week and she gave me some clothes from her new clothing range!" Rosie revealed. "We support each other in everything we do!"
And although the coronavirus pandemic has impacted the UK, Rosie has continued to upload videos to YouTube and connect with her fans.
She is also ready to release the new music that she recorded in Los Angeles at the beginning of the year. As Rosie teased to E! News, "I feel like my music is growing up with me and my fans.
Watch:
Necessary Realness: Viral Challenges Giving Us Life
Although Rosie remains focused on keeping school a priority, she can't help but envision a future where she is in Los Angeles full time.  
"I have things like my prom to look forward to and everything else that is waiting for me after that," she shared. "I spent so much time growing up there and I always told myself that one day I'd live there full time. There's no place like Hollywood!"