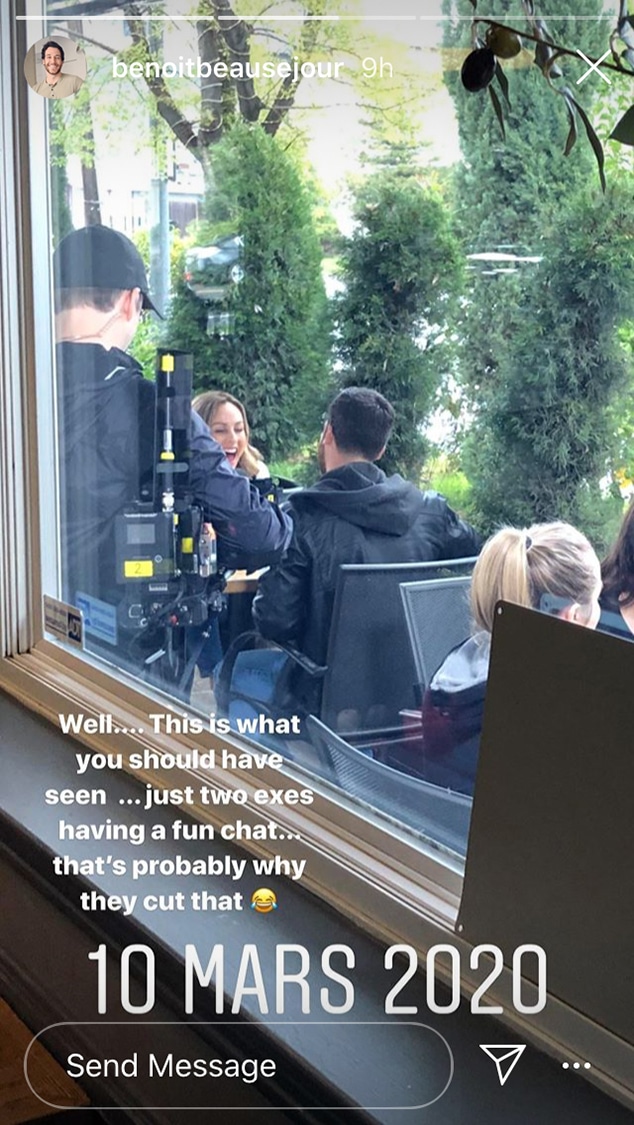 Instagram
 "It's tonight guys!!!" he wrote on Instagram Stories. "Tune in on ABC to watch @clarecrawley journey. P.S: You might see a familiar French Canadian in it."
In fact, Benoît even noted the two actually shot a scene together in March—before filming for the show was postponed due to the coronavirus pandemic. "Well…This is what you should have seen," he posted. "Just two exes having a fun chat..that's probably why they cut that."
By the looks of Benoît's photos, the two appeared to have a good time together, too. As he put it, "And a little too much baileys in our coffees." 
So, why was the scene cut? ABC's Senior VP of Alternative Series Rob Mills provided an explanation on Twitter.
"We didn't have time for the footage," he wrote, "but fun fact: Clare and Benoit are the best of friends! #TheBachelorette."
Watch:
How Clare & Benoit Kept Their Engagement a Secret