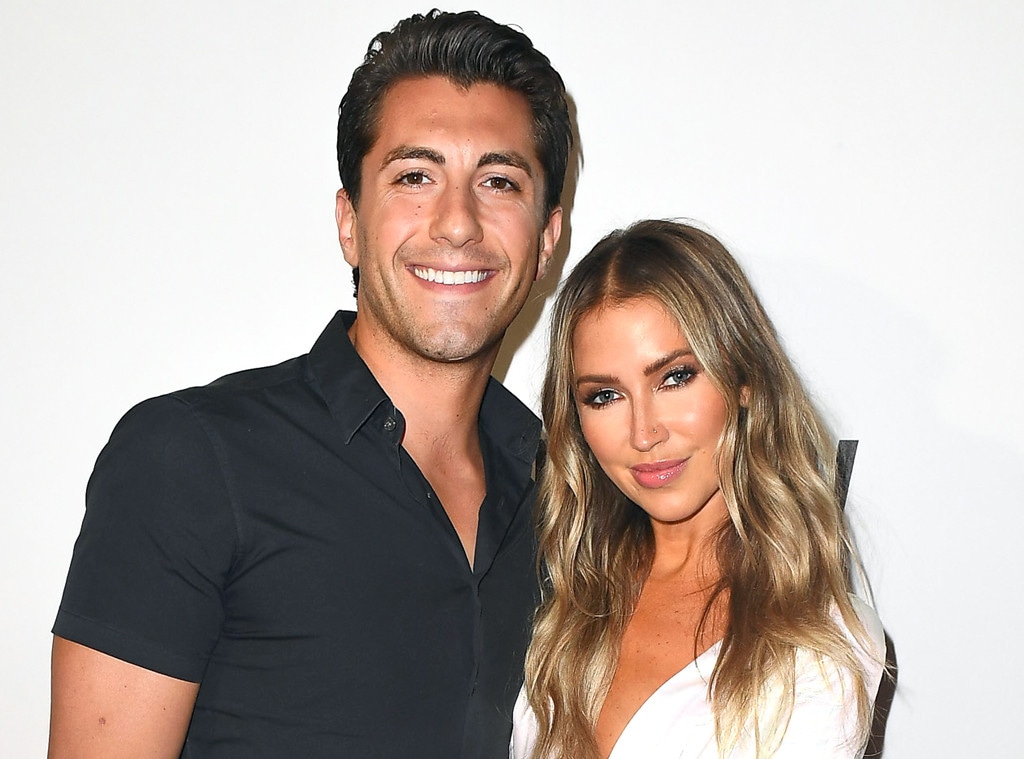 ABC/Matt Petit
Kaitlyn Bristowe has a pregnancy game plan.
It's no secret the former Bachelorette star and her boyfriend Jason Tartick are eager to become parents. Just last month, the Bachelor Nation couple revealed they had already picked out their future baby's name.
Now, it appears Kaitlyn has the perfect idea for getting pregnant... well, kinda.
Ahead of her Off the Vine episode on PodcastOne on Tuesday, Oct. 6 with guests Artem Chigvintsev, who is her partner on Dancing With the Stars, and her future baby daddy, the 35-year-old star spilled the tea.
"If Artem and I win the mirrorball, I will poke holes in your condom," Kaitlyn quipped when speaking to Jason. Jokes aside, she explained they are both seriously ready to start a family. However, their timelines might look a little different.
As Jason put it, "In a perfect world, I would want you to be pregnant after we get married."
While they don't have the timing down, they are "100 percent on the same page" when it comes to how many children they want.
"We want two kids," Jason said in September on Ben Higgins and Ashley Iaconetti's iHeartRadio podcast Almost Famous.
He added, "f that next chapter is—will be—us having kids, she's just going to be the most badass mother ever. Knowing her, she's just so committed to everything she does and passionate."
Watch:
Kaitlyn Bristowe & Artem Chigvintsev Talk Family Support
That same month, Kaitlyn expressed in an exclusive interview with E! News that she's "ready to have babies" once DWTS is over.
"I always said when I'm getting to that point, you know like, when I'm a year out from having a family or two years, I really want to feel like I'm in the best shape of my life, to feel strong and to go into a healthy pregnancy," she said in early September.
"With quarantine, everyone's just horizontal, watching TV and just going through their own transition of 'What is life,'" she explained, "and I think everyone kind of went into like a mode of 'Okay, well I can sleep in or I can lay on the couch and I can do whatever.'"
Now, she's looking at things differently. Simply put, "Anything I do in life, I always want to work hard, play hard and so I'm still drinking my wine, I'm still eating my McDonald's on Sundays, but I am working hard through the week."