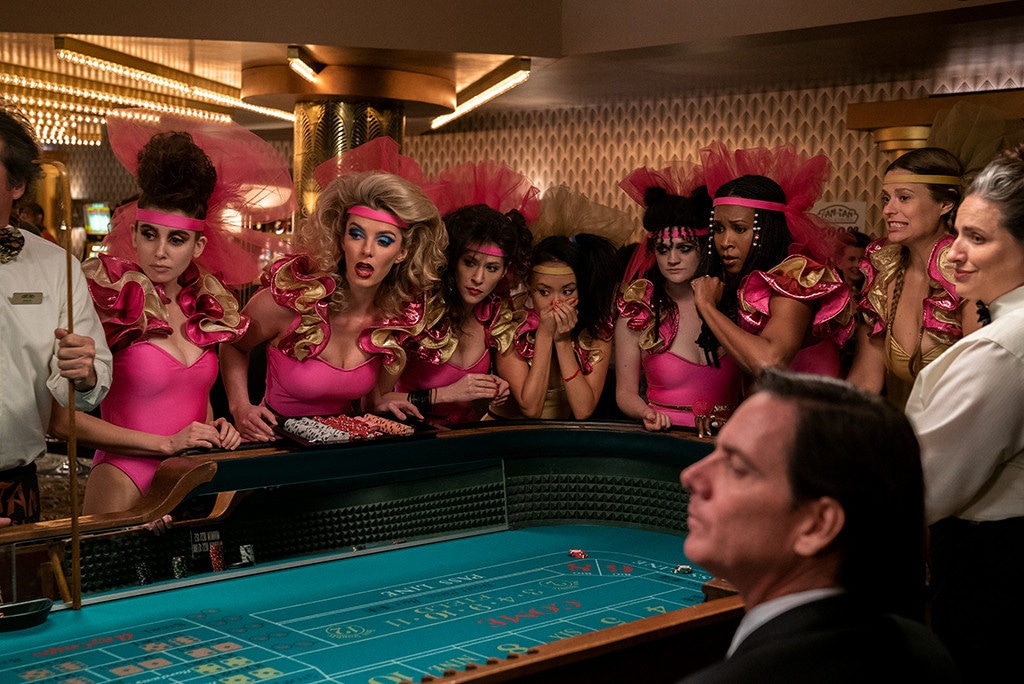 Netflix
Another TV show has fallen due to the coronavirus pandemic. 
Netflix has canceled Glow after three seasons, despite having renewed the '80s wrestling drama for a fourth and final season back in 2019. According to a statement from the streaming site, COVID protocols made it too difficult to produce. 
"We've made the difficult decision not to do a fourth season of Glow due to COVID, which makes shooting this physically intimate show with its large ensemble cast especially challenging," said a Netflix spokesperson. "We are so grateful to creators Liz Flahive and Carly Mensch, Jenji Kohan and all the writers, cast and crew for sharing this story about the incredible women of Glow with us and the world."
Flahive and Mensch also spoke out about the cancellation. 
"COVID has killed actual humans," they wrote in a statement. "It's a national tragedy and should be our focus. COVID also apparently took down our show. Netflix has decided not to finish filming the final season of Glow." 
"We were handed the creative freedom to make a complicated comedy about women and tell their stories. And wrestle. And now that's gone," they wrote. "There's a lot of s--tty things happening in the world that are much bigger than this right now. But it still sucks that we don't get to see these 15 women in a frame together again. We'll miss our cast of weirdo clowns and our heroic crew. It was the best job. Register to vote. And please vote." 
Production had begun on the fourth season in February but only one episode was completed before it had to shut down, and it had not yet resumed due to the complications of a large ensemble cast and the intimate nature of wrestling. 
If production had resumed, the show wouldn't have returned until 2022 at the earliest. Season three debuted in Aug. 2019. 
Watch:
Alison Brie Talks "GLOW" Transformation at 2019 Globes
Glow is definitely not the first TV casualty of the global pandemic. Netflix has also canceled Teenage Bounty Hunters and already had to say goodbye to The Society and I Am Not Okay With This despite having previously renewed them. ABC canceled Stumptown after having already renewed it, and TruTV canceled I'm Sorry in the middle of production on season three. 
Keep up with the status of all TV shows by scrolling down! 
Glow starred Alison Brie, Betty Gilpin, Sydelle Noel, Britney Young, Marc Maron, Britt Baron, Kate Nash, Gayle Rankin, Kia Stevens, Jackie Tohn and Chris Lowell.