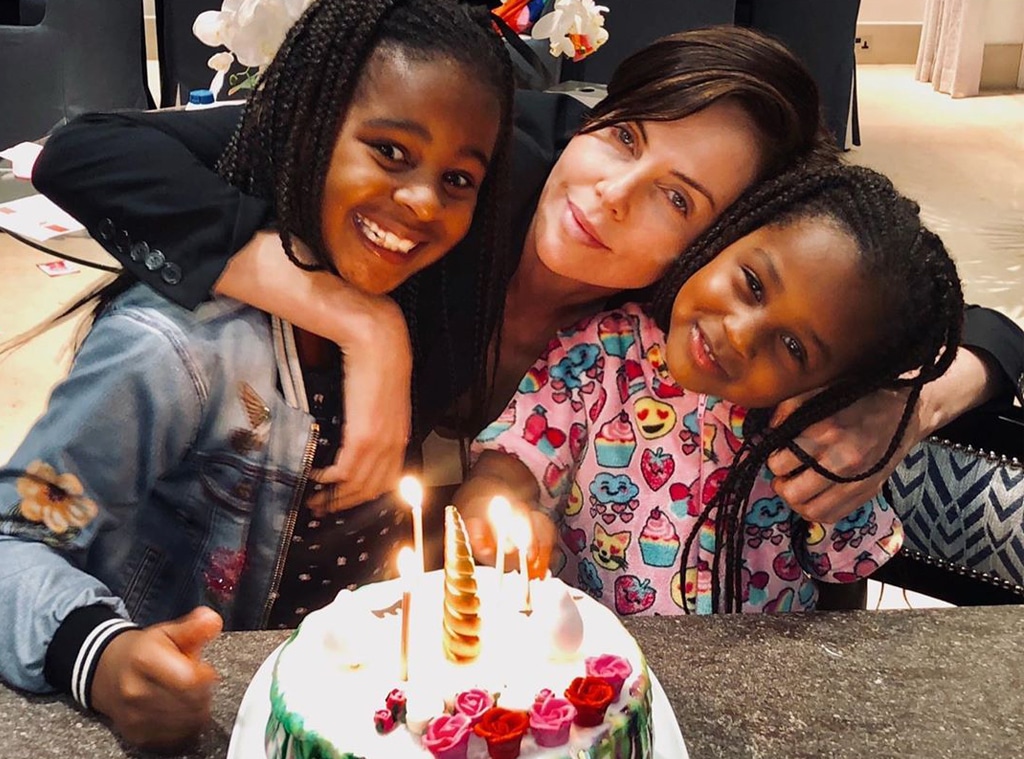 Instagram
Like mother, like daughter.
Charlize Theron shared never-before-seen photos of her two daughters, August, 5, and Jackson, 8, in honor of National Daughters Day. She wrote on Instagram, "My heart belongs to these two beautiful powerhouses. I will never be the same. Happy #NationalDaughtersDay."
The Mad Max star rarely posts picture of the girls but this time around she shared four, all of which show them happy and smiling. 
Model Helena Christensen commented, "Awwww such beautiful girls."
As of late, the South African star has increasingly opened up about her life as a single mother. 
In July, she told Diane Von Furstenburg that she hopes to raise August and Jackson to be women, "who realize that there is absolutely no shame in that game to be in a relationship with yourself."
Charlize explained that her daughters wondered why she didn't have a boyfriend, and this provided her the opportunity to teach them that relationships shouldn't define a person. "This idea that somehow women fail when they're not in relationships or that somehow it's their fault, that they must be incredibly difficult—that's why no man wants to touch them." She continued, "Those are all constructs that we need to change."
The actress previously dated Sean Penn, but since adopting Jackson in 2012 she's raised the two girls on her own and with occasional help from her mother. 
Watch:
Charlize Theron Jokes Her Kids Think Oscars Are Waste of Time
In those eight years, she's kept their life at home very private and rarely discussed them. But that all seemed to change when she posted a photo with Jackson, whose face was obscured with a heart emoji, in May. She wrote in the caption, "I became a mom right before we started shooting... At least my child will forever have the fun fact of 'I spent most of the first year of my life in a war rig.'"
Since then, the girls have become a frequent fixture in her photos and appearances on Zoom chats to the great pleasure of Charlize's fans.