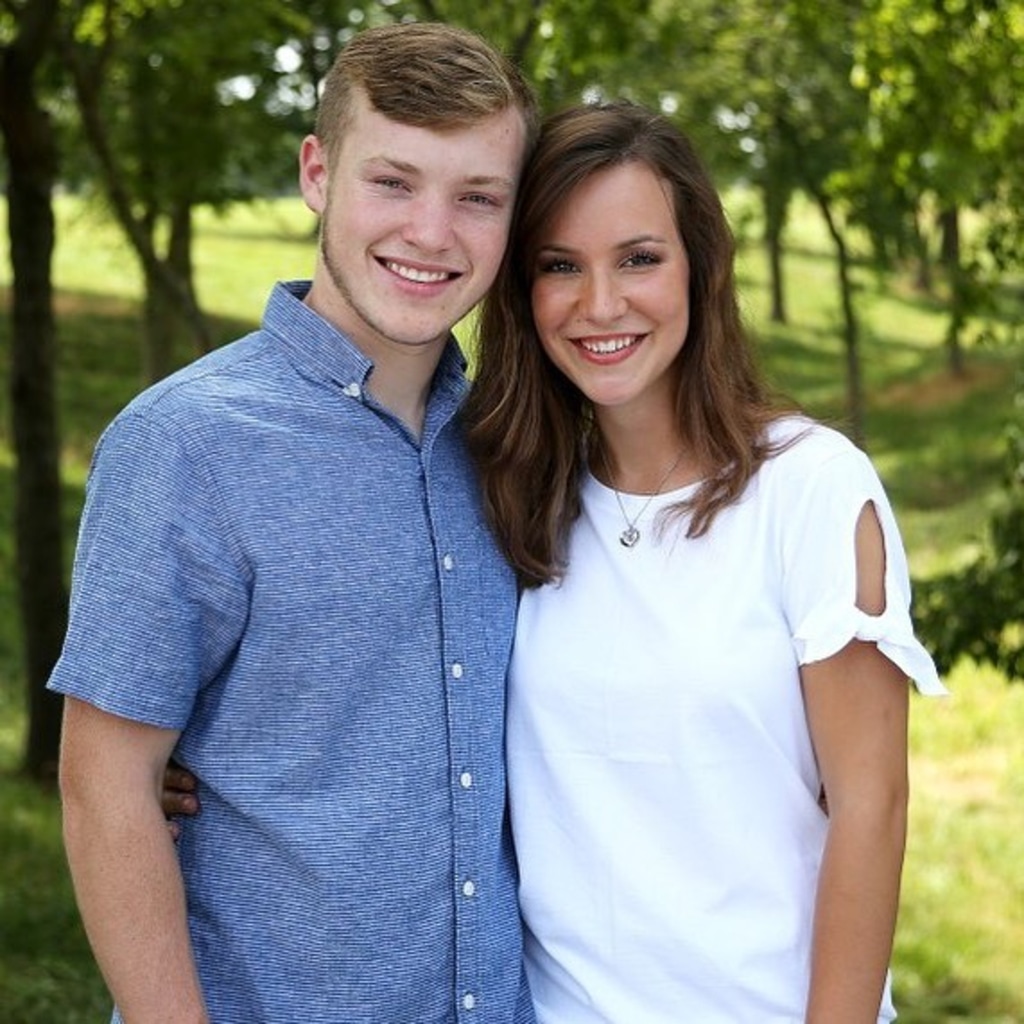 TLC
Justin Duggar is starting a new chapter. 
The 17-year-old son of Jim Bob Duggar and Michelle Duggar is courting Claire Spivey, TLC and the Duggar family announced on Monday, Sept. 21. In a video shared by the network, Justin and Claire offered details about their blossoming love story. 
"Claire and I are excited to share that we are in a courtship," the teen, who appears on Counting On with his famous family, shared. "God brought Claire in my life and I wasn't really expecting it, but he brought her along right when I needed her. Ever since then I knew she was the one." 
In fact, the Duggars and Spiveys have known each other for more than 20 years, but Justin and Claire first connected last spring. In the months that passed, the pair got to know each other and spend time with their respective families. 
So what is it about Claire that Justin is so enamored by? 
As he described in the video, "Claire has a lot of good qualities and I can sit here and tell you all of them, but there are so many good things that I see in her. I'm so blessed to have her in my life."
For Claire's part, she added, "Something I really admire in Justin is how serious-minded he is, but his ability to have fun and to see the bright side of things no matter what. He always looks for the best in people and I want to be more like him every day."
Jim Bob and Michelle also celebrated the start of their son's relationship, writing on Instagram, "When Justin couldn't stop talking about what a great girl Claire was, we knew it was only a matter of time before he would make it official! We are excited for them as they follow the Lord and find out what He has in store for their lives during this courtship! We have loved getting to know Claire and her family better over the last year, and we think the world of them!"
Justin is the 14th child of Jim Bob and Michelle, who have 19 kids and 18 grandkids with two more on the way. In August, Joseph Duggar, 25, and wife Kendra Duggar announced they were expecting baby No. 3. Jinger Duggar, 26, is also pregnant and due this November. She's expecting a baby girl with husband Jeremy Vuolo. 
Catch up with the entire Duggar family on TLC's Counting On airing Tuesday nights at 9 p.m.