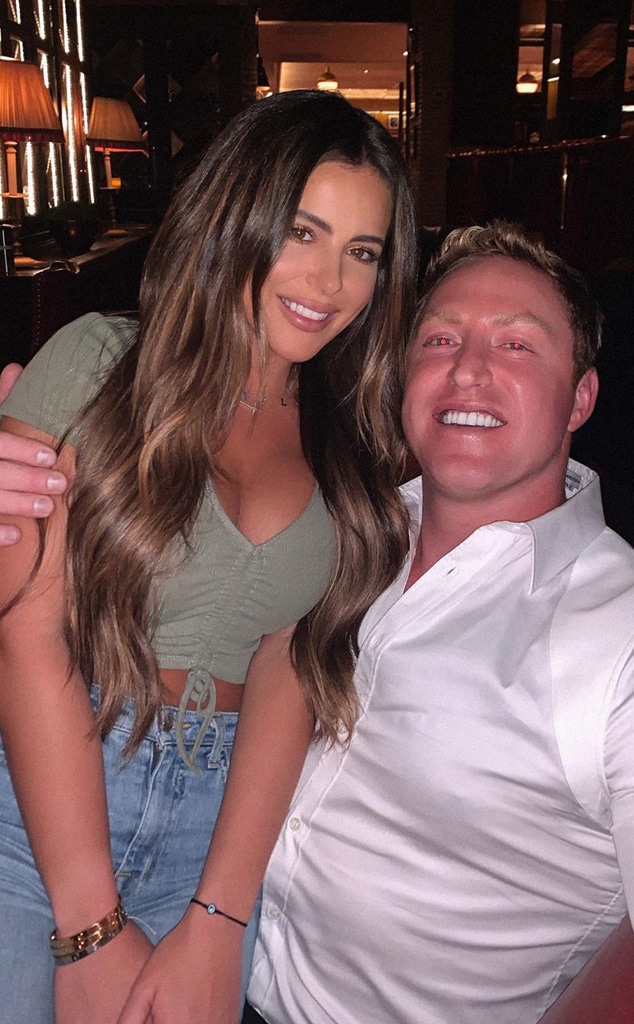 Brielle Biermann/Instagram
Don't Be Tardy star Kim Zolciak-Biermann's daughter Brielle Biermann, 23, hit back at commenters who had a lot to say about her photo with stepdad Kroy Biermann.
On Sept. 14, Brielle posted a photo to Instagram of her sitting on adoptive father Kroy's lap, which she shared in honor of the former NFL player's 35th birthday celebration at Bone's restaurant in Atlanta.
"HAPPY BIRTHDAY to the most amazing father & man I'll ever know. I couldn't imagine a life without your hardworking, selfless, loving, caring self! I'm so proud of you and all you've accomplished," Brielle wrote on Instagram. "We had too much fun last night i forgot to post yesterday. love love love you dad!"
While the first photo features just Brielle and Kroy, the second pic in Brielle's slideshow includes Real Housewives of Atlanta cast member Kim. Still, some commenters accused Brielle of getting too close to the reality star's husband.
"Why you sitting on your momma husband lap?" inquired one follower.
Brielle replied: "honestly bc i had no where to sit we were making jokes the whole time about him being Santa it was comedy"
In response to someone who asked whether Brielle and Kroy have "hooked up," Brielle snapped back: "do you hook up with your dad?"
Watch:
Brielle Biermann Dissolves Her Lip Fillers to Look 18 Again
"It was fantastic. I couldn't ask for a better relaxing day," Kroy shared. "I love to just hang out and basically take a breath. We always go to dinner and open the kids gifts, they make me cards, and have cake."
That's more than enough fun to tune out any haters.
(E! and Bravo are both part of the NBCUniversal family.)