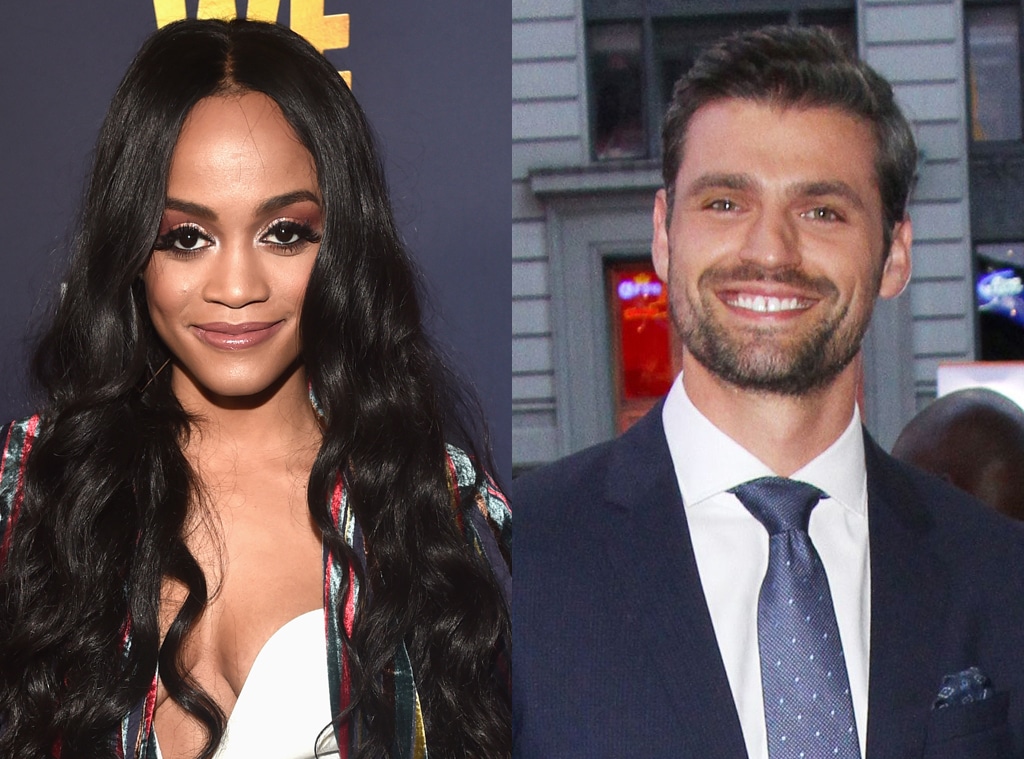 Alberto E. Rodriguez/Getty Images for WE tv/Mediapunch/Shutterstock
In June, Rachel opened up about her experience as a Black woman, especially in the Bachelor Nation franchise. She made history as the first Black woman to be named The Bachelorette in 2017.
"My audience on social media does not look like me. The majority of my audience is white women, and I have a lot of people who are looking at me," she discussed on the Higher Learning podcast with co-host Van Lathan. "One of my purposes for being part of this franchise that I never knew anything about before is for a time like this—to speak to an audience that I never really would have had that opportunity to before." 
Watch:
Rachel Lindsay Breaks Down Convo With Hannah B., Racism & More
While Rachel didn't dive into detail about what exactly she and Peter discussed, she did say their quick reunion almost prompted them to follow each other on social media. But they decided it was best not to.
As she put it, "We almost hit that follow button, but it would just turn into something that it shouldn't."
"I still get messages that tell me, 'You were really into Peter.' It's like, guys, I'm married now," she added, noting that she and Bryan "just celebrated" their first year of marriage. "It's sad because we were like, 'It's probably not a good idea to hit that follow button.'"
Back in 2017, Rachel exclusively told E! News about the pros and cons of her final four men on The Bachelorette, which included both Bryan and Peter.
"Bryan, you know, he was the first impression rose, so we've had a strong connection from the beginning," she said at the time. "So that was the strength. The bad side, or the con, would be that he told me that his last relationship, the reason that it didn't work is that [s]he didn't get along with the mom."
While Rachel admitted to feeling a "strong connection" to Peter since the beginning, she felt "the walls up." She noted, "I feel him being hesitant, and so that's the con of it."
Of course, the 32-year-old lawyer found her special someone in Bryan and, as the saying goes, the rest is history!