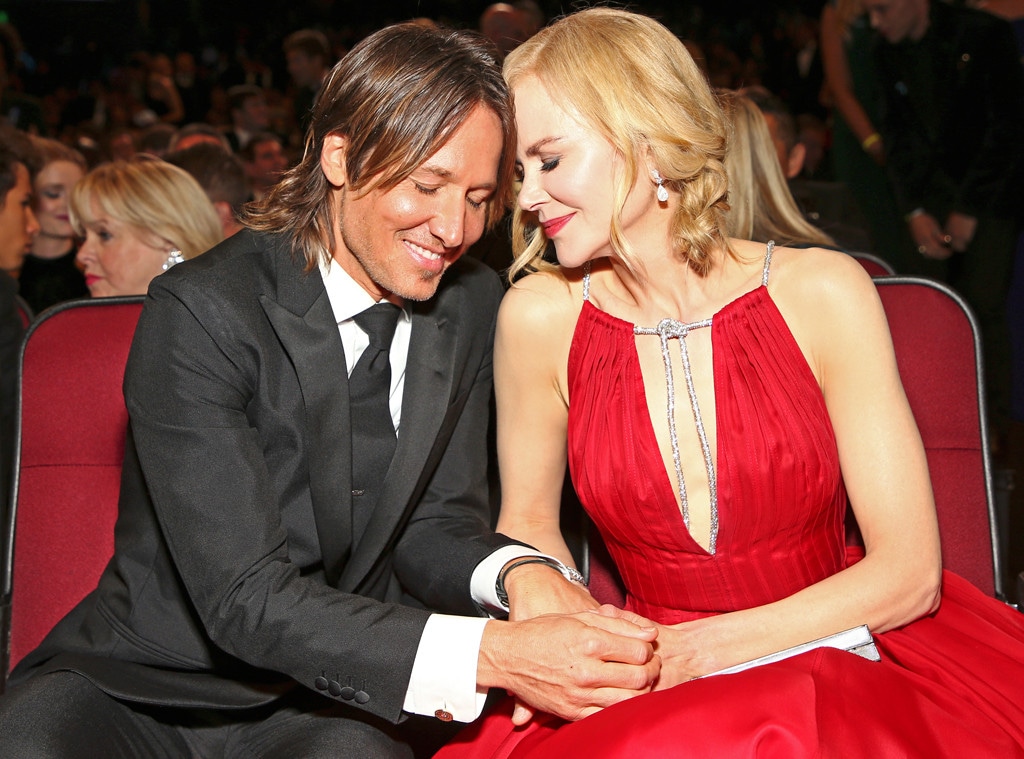 John Salangsang/Invision for the Television Academy/AP Images
Keith Urban knows he's one lucky man.
The country legend recently opened up about his one-of-a-kind relationship with his wife of 14 years, Nicole Kidman.
In a candid interview on Monday, Sept. 14, the 52-year-old star praised his leading lady and shared a glimpse into their fairytale romance while speaking on the Armchair Expert podcast with Dax Shepard and Monica Padman.
"She's just the one. She's the one that I was searching for my whole life, and everything not only changed but had to change in me if I was gonna go that road," Keith gushed over Nicole.
"It was like the ultimate fork in the road moment in my life, and it was literally like you either get this right now or you are never, ever gonna get it right," he continued. "This is your one shot. It felt so obvious. I knew where I was going... It was everything I was looking for and then beyond. Just beyond."
Knowing how successful Keith and Nicole are in their respective fields, Dax asked if their egos ever get the best of them.
"There's so many other things that I can bring that help and blossom the family, and protect it, and take care of it and grow it, not just fiscally," Keith explained. "I bring everything I can most of the time."
Watch:
Keith Urban & Nicole Kidman Preach Importance of Music Fans
The country singer said he even touches on this topic on his new album, The Speed of Now Part 1, out Sept. 18.
Stephen Lovekin/Shutterstock
"There's a song on my album called 'Better Than I Am,' which touches on a lot of these things," he pointed out, adding, "And there's a line in there... that talks about 'more a truce, less a surrender.' It's more of giving more than I wanna give and that's what it takes... to actually live this life that I was trying to find. I just was never giving enough, ever."
It helps that the power couple stays grounded by living in Nashville, Tenn. In fact, the pair's two daughters, Sunday Rose, 12, and Faith Margaret, 9 are true Nashvillians.
"I'm not aware of it, it's just how they sound...," Keith expressed, after explaining his girls don't have Australian accents like him or the actress. "I couldn't picture them any other way... They sound like everybody else. They blend right in."
Like his daughters feeling right at home in Nashville, Keith said he enjoys being the man of the house.
"I grew up... me and my brother, mom and dad, no sisters, but somehow I just fit right into this family," he shared. "It's all females. We have a male dog... to balance things out... I love it."
To hear Keith share more about his latest music, family life and more, listen to the Armchair Expert episode here.
Come Wednesday, Sept. 16, the country star will take the stage at the ACM Awards as the ceremony's host. For more updates on the upcoming event, click here.