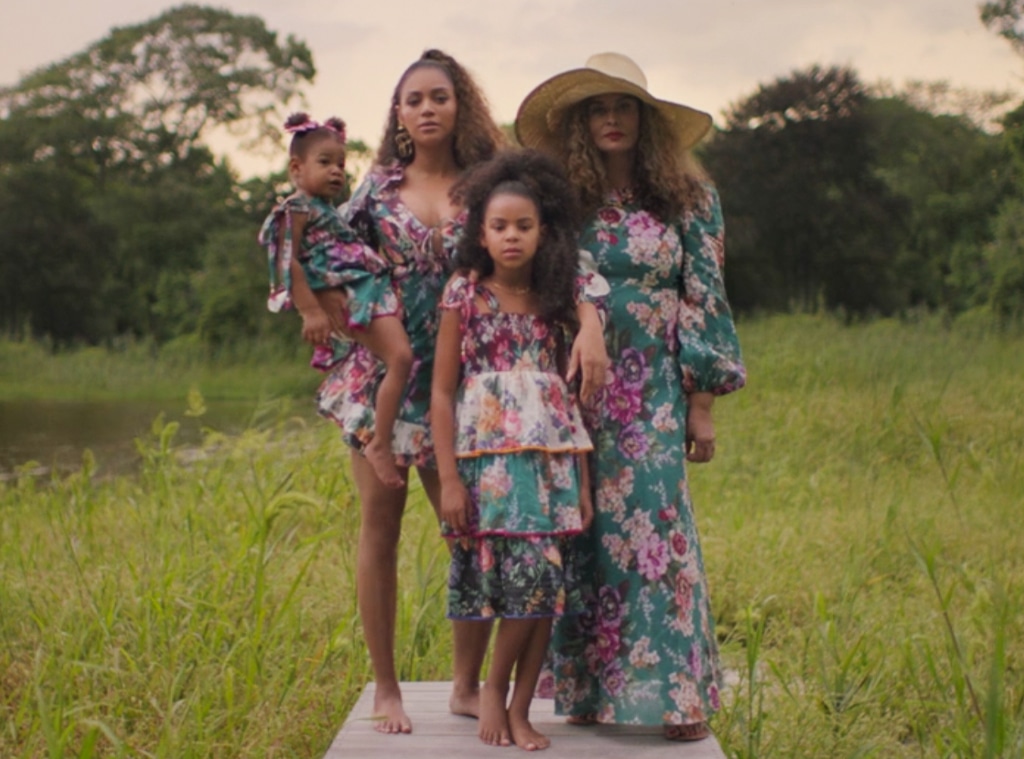 Disney+
Beyoncé's 39th birthday festivities is our "mood 4 eva."
The famous Virgo celebrated her special day on Sept. 4 with a huge bang.
According to an eyewitness, the "Black Parade" singer jet-set off to Croatia with her family, which included her husband Jay-Z, and their three kids: Blue Ivy Carter, 8, and twins Rumi and Sir Carter, 3.
"The Carters celebrated Beyoncé's birthday with a sailing trip on the Adriatic Sea along the coast of Croatia. They spent most of their time on the superyacht, Lana, anchored in the Dubrovnik Riviera," the eagle-eyed observer tells E! News, noting that the family later "took a smaller boat to the heart-shaped island of Galesnjak for a birthday meal."
"They made a few trips to shore where they took photos of the coast and each other," the eyewitness adds. "They all had a great time."
At this time, Beyoncé has yet to publicly share details of her b-day festivities. But knowing how private she is, it's understood that she'll keep those moments to herself.
The "Spirit" singer did, however, post a throwback portrait of herself in celebration of her birthday. "IT'S VIRGO SEASON," a message read on her website, alongside a baby photo. "I want to thank everyone for the birthday love and beautiful birthday wishes!"
Some of the b-day wishes came from her tight-knit circle, including her former Destiny's Child bandmates.
"To my one who knows me, sometimes better than I know myself! YOU already know... Forever and ever babe! Happy Birthday Love," Kelly Rowland shared on Instagram.
Michelle Williams uploaded a black-and-white image of The Lion King star when she was younger and wrote, "Bey always gets people with the baby pics or younger year type pics, so I thought I'd do the same."
"The awesome thing about this picture is that it causes me to reflect on how you KNEW who you wanted to be," Michelle continued. "You worked super hard and you are truly who you've always wanted to be!! I'm so honored to not only know who you've wanted to be as an artist and to experience that with you but an even greater joy to see the woman, sister and friend you continue to be!"
She concluded, "This pic can also serve as an encouragement of how everyone pretty much starts out the same way......there's no way of dodging the corny school pictures unless you purposely skipped school picture day or maybe unfortunately not feeling well that day."
Beyoncé's mom also posted a heartwarming tribute to her eldest daughter.
"Happy Birthday to my forever little girl ( in my head) from your biggest fan since your birth," Tina Lawson began her caption. "You have brought me soo much joy and have poured into me so much love and confidence . ( yes confidence ,at my lowest points you Solange , Kelly. And Angie booted me up and helped me remember my power)!!"
"I am so lucky to have you in my life," she continued. "Keep being a light to so many and a warrior that keeps it moving forward even when some people don't get you , some get it now , and some oh well !!! it takes them a lot longer but maybe they'll get it next year. Some are slower than others!"