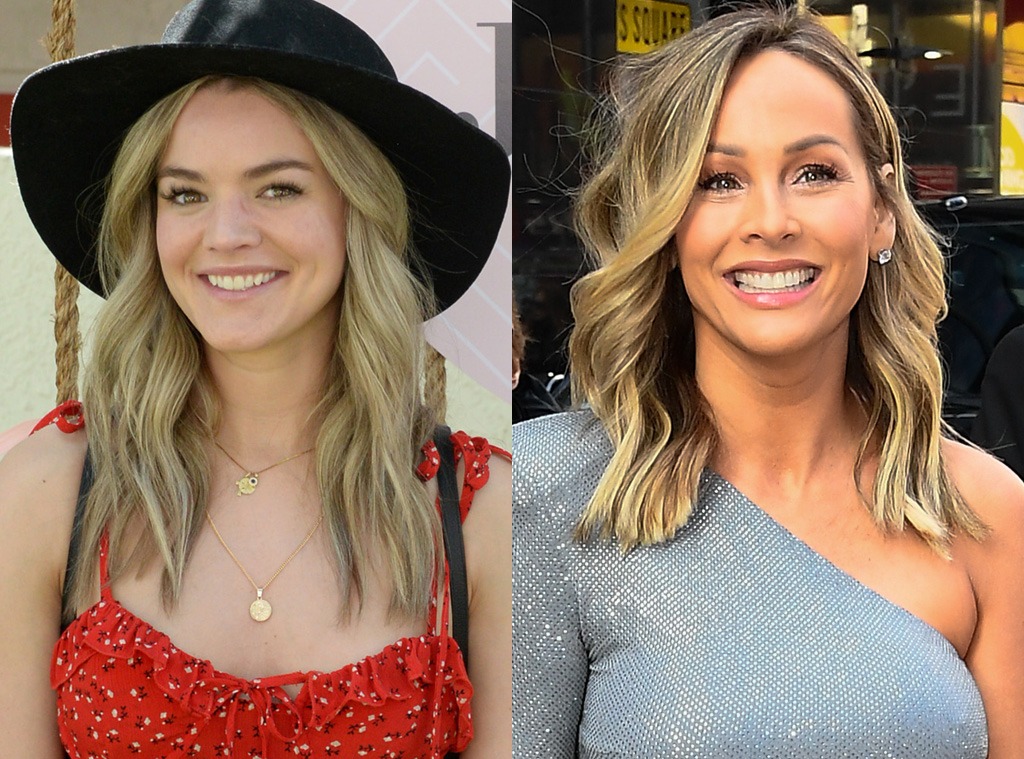 Vivien Killilea/Getty Images for JustFab.com/Raymond Hall/GC Images
They say every rose has its thorn...
While Nikki Ferrell and Clare Crawley weren't the ones handing out roses on The Bachelor in 2014, it appears things between the two still haven't watered away. As fans will recall, they both competed for Juan Pablo Galavis' heart and were the last two remaining ladies.
But during the finale, Juan chose to be with Nikki, though they would eventually split several months later. Although Clare didn't walk away with a diamond ring, she left an unforgettable impression on audiences when she stood up for herself and told The Bachelor star off.
Fast-forward to 2020 and Clare is The Bachelorette lead. However, it looks like there's one person not tuning in to the new season: Nikki.
When asked where things stand between her and Clare, the 33-year-old star gave an honest and candid answer.
"We did not reconcile, but I feel like there was never a relationship to reconcile," Nikki told Nick Viall on the Viall Files podcast, per US Weekly. "I don't really think about her, I don't really care and I think [she] probably feels the same way about me."
"I don't hate her, [but] we are not friends. We're never going to be friends," Nikki continued. "I don't think there was anything we disagreed on, we just didn't like each other. She saw me as a threat to her relationship, and me not liking her, I just didn't like her... I didn't like the way she acted."
As Nikki explained, she's not "one to fake a friendship."
Watch:
Juan Pablo Shades Clare Crawley's "Bachelorette" Promo
"And I think that probably bothered her," Nikki added. "I didn't really care about her. I didn't care about the dates she went on. I didn't care about anything. Not in a malicious way... I'm the kind of person where I don't have a ton of friends, but the friends I do choose to let in, I'm very close with."
Nikki did wish Clare all the best for her upcoming Bachelorette season, which premieres on Oct. 13 on ABC. As Bachelor Nation fans recently learned, there's going to be a shocking twist: Tayshia Adams will replace Clare at some point.
"The producers have told her that the season will still lead with Clare and her short-lived journey and will show Clare falling in love with one of her suitors," a source previously told E! News. "Clare will then conclude her journey and announce that Tayshia is the lead."
According to a separate insider, Clare "did not want to go through the motions of pretending to be interested in other men. She was done."
In light of the shake-up, Nikki said she doesn't think Clare is "emotionally stable."
"I don't really know what's happening... Everyone deserves love, so [if she did fall in love in two weeks], good for her, I'll pray for him," she added.
Come Oct. 13, and Bachelor Nation fans will finally see everything unfold. Until then, you can listen to Nikki's full interview here and read all about The Bachelorette updates here.