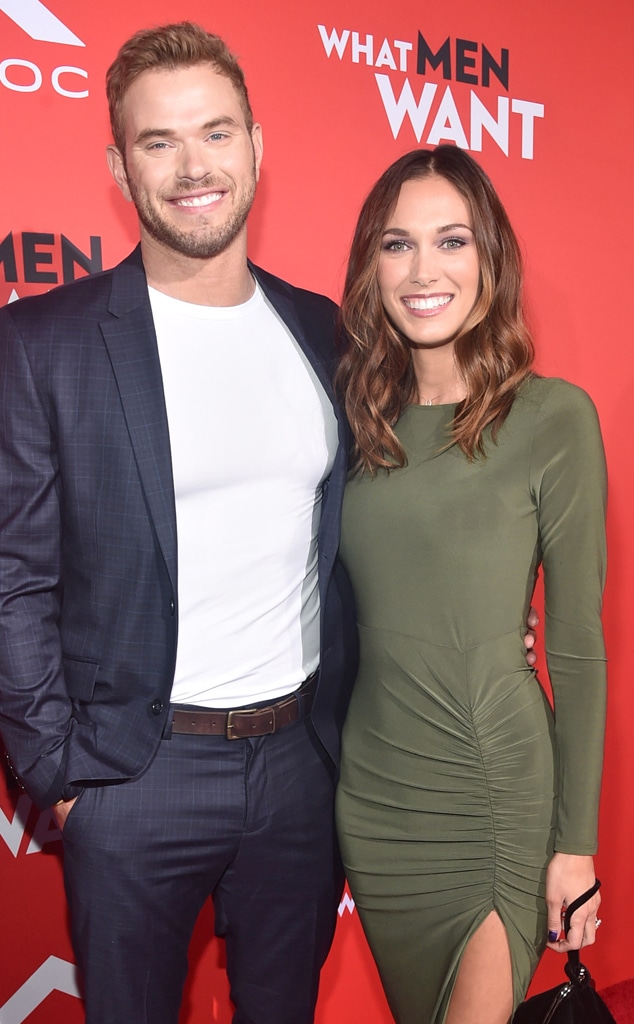 Alberto E. Rodriguez/Getty Images
Let's hope a werewolf doesn't imprint on this baby.
Kellan Lutz and wife Brittany Lynn revealed on Instagram that they're expecting a baby. "For those that don't know, we are pregnant," the Twilight star shared. "Thank you all for lining with us, praying for us, supporting us. We're so excited."
Brittany, who had a miscarriage in February, added, "This is not a drill. This is not a throwback."
"It was a surprise," she continued. "You know, obviously it was a surprise losing our daughter at the beginning of the year. That was tough, and still is. There still are hard moments. We definitely went through a lot and I still would like to share my journey in some way that I can in the future."
Brittany said that despite her miscarriage she and Kellan are excited about their "little promise baby," especially since they "didn't know" if she'd be able to conceive again.
In February, Brittany shared that she'd miscarried when she was six months pregnant with a girl. She wrote on Instagram, "I don't know why it happened the way it did, but part of me finds so much peace knowing you never experienced pain or heartache and never will. You're in the arms of Jesus now and one day we will get to meet you for real."
Watch:
"Twilight" 12 Years Later: E! News Rewind
"I'm not ready to talk about what happened, and I'm not sure I ever will. But I can say I am SO grateful for the most amazing husband who's been by my side the entire time. I have the best most supportive family," she continued. "The prayers from friends have meant everything. My incredible doctor and the amazing team at UCLA Medical Center who kept me alive are the real MVPs."
On Thanksgiving Day 2019, the actor and influencer revealed they were expecting by sharing a photo of themselves in matching jean jackets and holding a baby-sized one. Kellan shared, "So much to be grateful for this year... and even more so in 2020! So proud of my wife @brittanylynnlutz and so pumped for our lil family to grow into 3 + Koda :) Get here already."