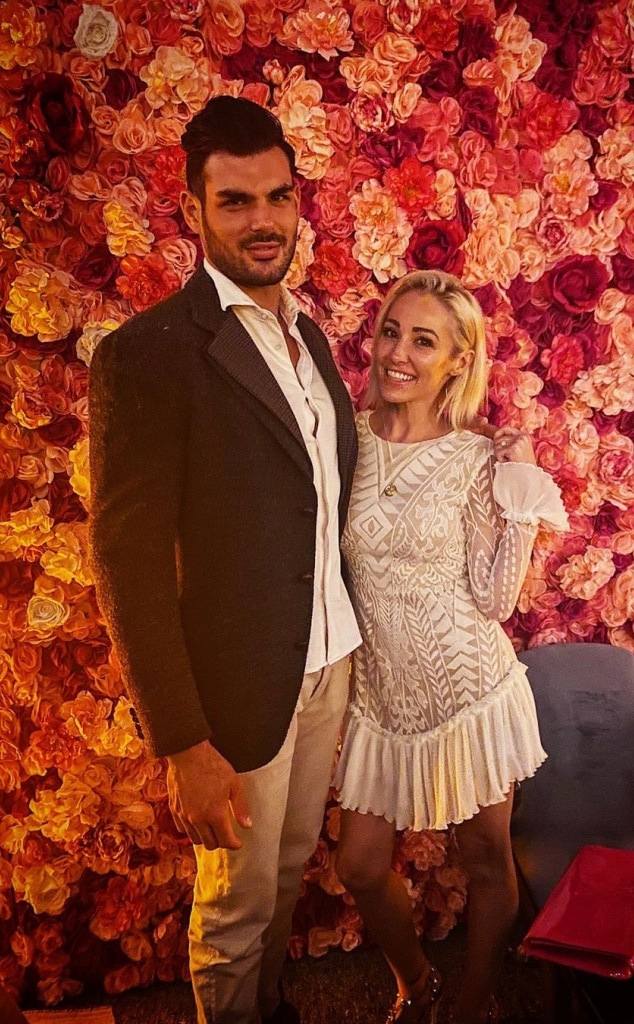 Instagram
Mary Fitzgerald says there is nothing fake about her love story.
Just last month, news broke that the Selling Sunset star and Romain Bonnet actually got married before filming their TV wedding.
While fans believed the two tied the knot on Oct. 12, 2019, Mary's rep confirmed that they had a "civil union" the year before. Now, Mary is personally clearing the air once again in a new interview.
"Our wedding was absolutely real," Mary shared with Britain's FUBAR Radio on Sept. 3. "We invited all of our friends and family. We didn't tell anybody. We just signed the paper for personal reasons and then we wanted to wait until we could have our real wedding."
"Romain's never been married before," The Oppenheim Group real estate agent continued via Daily Mail. "A wedding didn't mean that much to me. I was happy to just go on a beach in Bali and I tried very hard to do that actually. No cameras, no anything, just our closest friends."
But according to Mary, two of her closest friends couldn't go so she adjusted her plans.
Watch:
Did Chrishell Stause Just Confirm "Selling Sunset" Season 4?
"It's not that big of a deal," Mary explained. "They're like, 'The show's fake, this is all fake.' We're like, what are you talking about? You see all of our family! How can you fake that? That was our wedding! People sign a certificate all the time before they do their actual wedding."
Fans of Selling Sunset ultimately watched Mary and Romain's ceremony in season two. In a nod to Romain's parents, who don't speak English, Mary delivered her vows in French. 
Several co-stars including Chrishell Stause and Heather Rae Young were in attendance for the romantic day. And in a surprise twist, Mary herself sold the million-dollar home she used for her venue on her wedding day.
While season four has yet to be confirmed from Netflix, Mary and her co-stars have dropped hints that big news may be coming.
Most recently, Chrishell got fans talking when she posted a photo from Newport Beach, Calif. with her co-stars.
"Carpe Diem!! Celebrating good news we can't tell you about," she wrote alongside a series of emojis, including one that hinted her lips are sealed. Stay tuned!