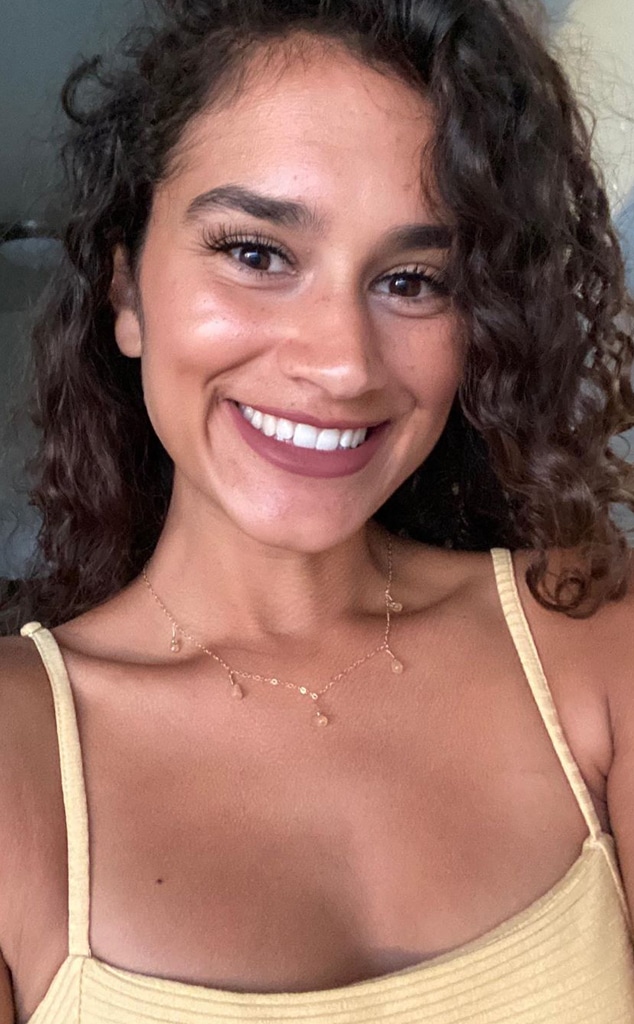 Instagram
Taylor Nolan's journey to find love continues.
The Bachelor alum gave fans an update on her current relationship status during the Aug. 31 episode of The Bachelor: The Greatest Seasons—Ever!. When asked about her love life, the therapist told Chris Harrison she's "pretty single and safely mingling."
"It's been a really interesting last kind of two and a half-ish years of experimenting and of exploring kind of what kind of a relationship I want to be in," she said. "So, I've definitely kind of experimented more with poly-type relationships. And love doesn't have to present itself in this fairy-tale, heterosexual, non-monogamous dynamic. Like, it can look many different ways." 
"You know, if you're hot, you're hot," she added. "Like, trans people are hot, non-binary people are hot, men are hot, women are hot. Like, it's a full spectrum of attractiveness."
Harrison then asked the season 21 star if she's dating anyone.
"No, no," she replied, "but, you know, that's what vibrators are for."
Although, she did post a video of herself kissing someone to Instagram last week and wrote "happy place."
After the interview, Nolan shared a smiling selfie and a note to Instagram.
"I took this photo a few minutes after my @bachelorabc interview," she wrote. "I shook out all my nerves, the anxiety diarrhea had passed, and I actually felt happy!!! Idk if it was being at home, or what, but for once I felt I stood my ground and showed up authentically in a space where I was small, shrunk myself, filtered myself, was triggered and didn't feel safe. I was actually smiling, I know it's a rare sighting of me on this show, but it only happened cause I was really really really committed to being the whole of who I am today. To be honest, speak my truth, and to take the risk of being vulnerable."
Watch:
Chris Harrison Reveals Hottest Hookup in "Paradise"
She then looked back at her experience with the franchise.
"4 yrs ago, in the words of @brenebrown, I decided to 'dare greatly' and go on @bachelorabc...and this year I decided 'don't shrink down, don't puff up...just stand your ground,'" she wrote. "It's 4 yrs later and while I'm certainly stronger and more comfortable in my being now than I was then...I'm still always learning. Learning and figuring out what it is to be in and create a relationship that is monogamous or consensually non-monogamous or monogamish. Learning to be embracing and accepting of experiencing sexual attraction to people when I think they're hot, and not just limiting attraction based on gender (but yes I do still love me a good beard lol). Learning to be a constant student of life, where I'll be wrong and I'll be right and I'll struggle and I'll grow....cause that's what it's all about, isn't it?"
Near the end of her note, she thanked her followers for their support.
"Thanks for your support through all the unconventional and sometimes wild things I do," she concluded. "I appreciate you being here."
Watch:
Chris Harrison Explains How They Pick "The Bachelor" & "Bachelorette"
As fans will recall, Nolan first appeared on Nick Viall's season of The Bachelor in 2016. After she didn't get the final rose, she went on to appear on Bachelor in Paradise in 2017. There, she met and got engaged to Derek Peth. However, the two announced their split in 2018.
Fans can watch The Bachelor: The Greatest Seasons—Ever! Monday nights on ABC.