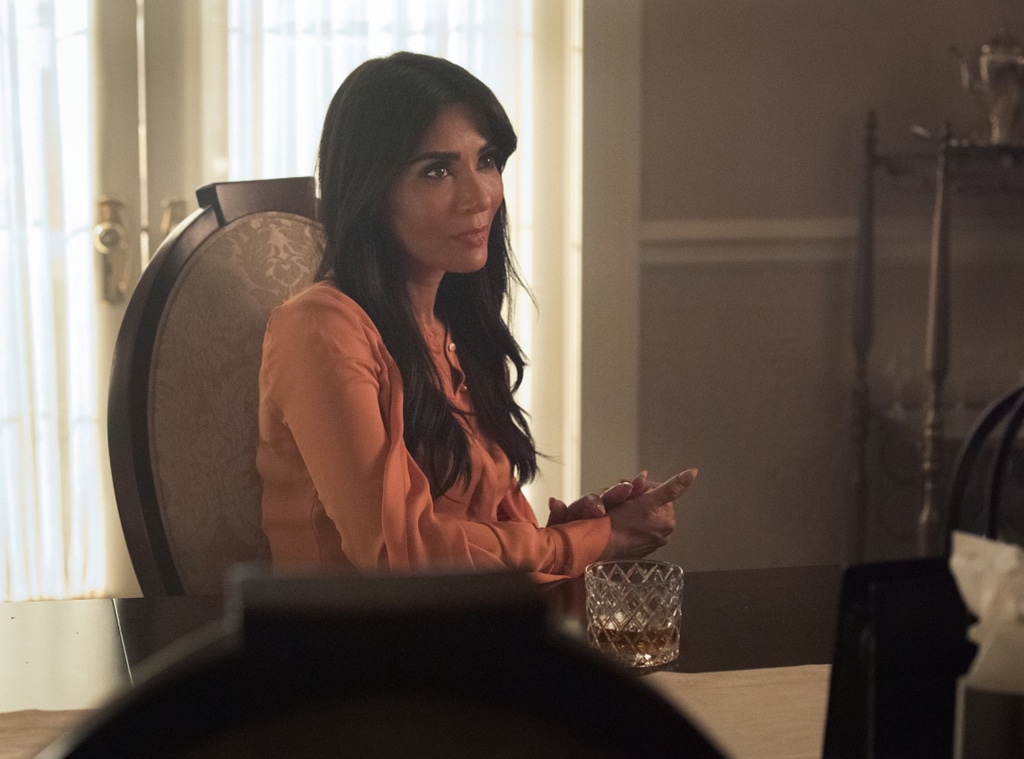 The CW
On Riverdale, she's Hermione Lodge, former mayor and mother to Veronica. In real life, she's taking down child predators. 
A new TV show based on the life of Marisol Nichols is being developed, months after Marie Claire ran a story about how she spends her free time participating in stings to catch child sexual predators. When she's not working, she partners with the FBI and other law enforcement to use her acting skills in sting operations, sometimes posing as a child and sometimes posing as their parent. 
Deadline reports that Sony Pictures TV has optioned the rights to the story and is in the early stages of developing it into a TV show, with Nichols executive producing and likely starring. 
The Marie Claire profile, published in April, goes into detail about the roles Nichols plays during these operations, which involve a lot of texts and phone calls luring predators to motel rooms. 
Nichols' work in fighting sex trafficking started when she gained experience playing a cop on shows like CSI and Law & Order: SVU, and stemmed from being sexually assaulted when she was 11 years-old. When acting work slowed down in 2012, she began working on these operations with various law enforcement and started her own nonprofit in 2014 called Foundation for a Slavery Free World. 
Watch:
"Riverdale" Season 5 Has Big Changes
Nichols had originally announced that she was leaving Riverdale at the end of season four, but in June, she told Access that she will be back after all. 
"I had a very long talk with Roberto Aguirre-Sacasa, our creator and showrunner of Riverdale, and I'm really proud to announce that Hermoine will not only be back for season five, but she will be back stronger and better than ever!" she said. "So I'm really excited in telling her story and that side of her, but it also allows me to pursue other ventures." 
She said at the time that she was working on two documentaries about human trafficking and two other scripted shows. 
Riverdale will return in 2021.