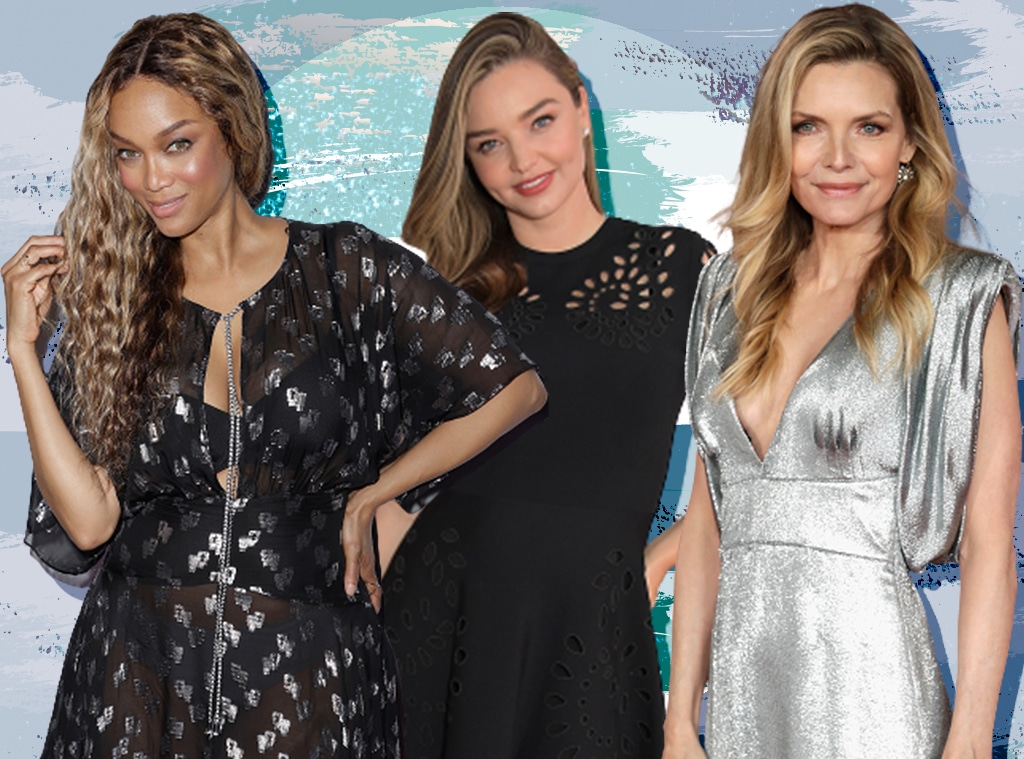 Getty Images
We love these products, and we hope you do too. E! has affiliate relationships, so we may get a small share of the revenue from your purchases. Items are sold by the retailer, not E!.
Celebs from Tyra Banks to Miranda Kerr recently shared some of their beauty favorites at Create & Cultivate's Self-Care & Beauty Digital Summit, and we have an exclusive look at their recommendations. Create & Cultivate is an online platform for women looking to further their careers, and they're staying connected with their followers during this unprecedented year via digital summits. Their Self-Care & Beauty Digital Summit gathered the self care and beauty industry's leaders and content creators to share their insights with the audience.
Below, the beauty products Tyra Banks, Miranda Kerr, Michelle Pfeiffer and Create & Cultivate founder Jaclyn Johnson recommended at the summit.
Onekind Pore-fectionist Refining Facial
"I really miss having my facials with Matthew Miller Skin and 'maskne' is no joke," Jaclyn Johnson said. "So, I've been taking better care of my skin lately and one of my hero products is the Onekind Pore-fectionist Refining Facial. It's a pink clay mask with AHA/BHA, so it polishes while it brightens and hydrates—it's definitely a triple threat! I get a deep detox while also clearing out blackheads and just generally giving my skin that airbrushed look. Buh-bye filter!"
Henry Rose Smyth
"Henry Rose ingredients are all organic and plant-based materials with naturally scented oil," Michelle Pfeiffer said of her perfume brand Henry Rose. "Smyth is the essence of summer—it's complex, beautiful and fabulous."
Noni Glow Face Oil
"I don't want to put something on my face just because it's clean," Miranda Kerr said when recommending a product from her clean beauty brand Kora Organics. "I want to put something on my face because it's really going to fill my skin with nutrients to be healthy and glowy and full of vitality. The certified-organic Noni Glow Face Oil is my number one skin savior; I use it religiously morning and night!"
NOAP Everydayable Solid Shampoo Bar
Tyra Banks recommends the NOAP shampoos and conditioners for all hair types. "Yes, [for] black girls' hair, too!" she promises. "The biz is founded and run by two badass females that care about all of our hair and the planet. They are a plastic free, eco-friendly company that is all about Nurturing Our Amazing Planet. Get it? NOAP. I'm so down for this product. It's the next big thing."