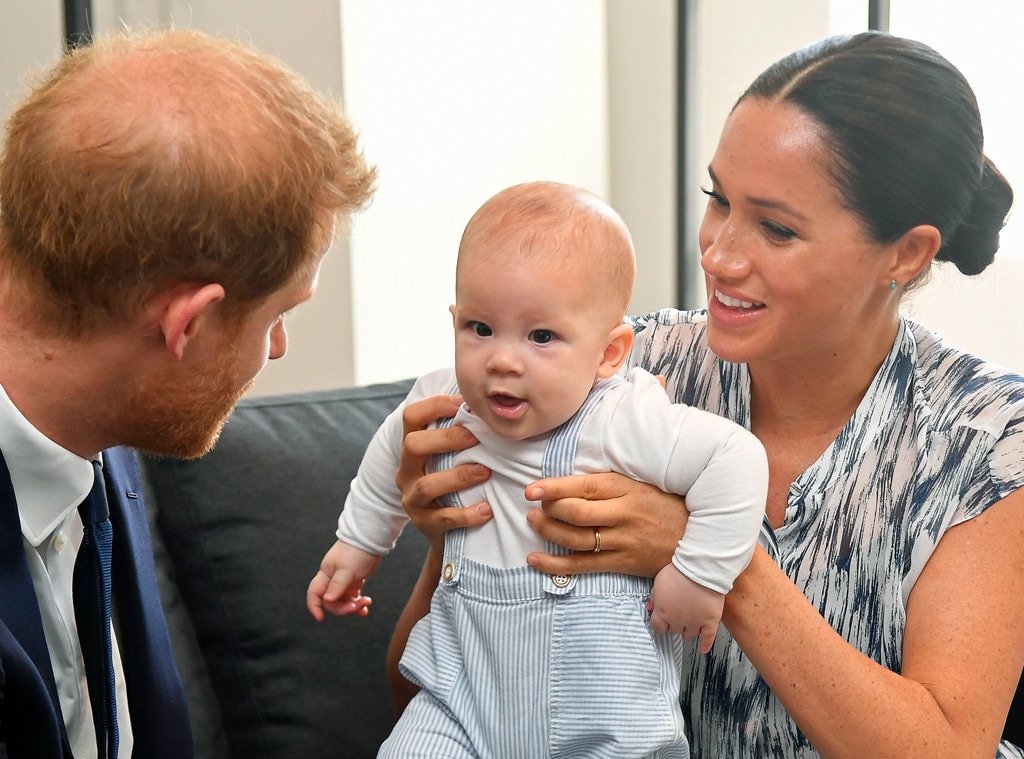 Shutterstock
Meghan Markle and Prince Harry are taking legal action to ensure their "right to be left alone in the privacy of their home," according to a lawsuit filed Thursday.
In the documents obtained by E! News, the couple's attorney Michael Kump states the couple decided to file the complaint after learning an unknown photographer is allegedly "shopping photographs of their 14-month-old son, Archie," which the photographer claimed were taken during a public outing in Malibu. However, the attorney claims, "Archie has not been in public, let alone in Malibu, since the family arrived here. It is clear from a description of the photographs being shopped that they were taken of activities in the backyard of the residence, unbeknownst to [Meghan and Harry]."
Kump further claims the family of three has been subject to "invasions of privacy" through the use of drones and helicopters, despite their "best efforts" to fortify their home with mesh fencing.
The lawyer says, "[Meghan and Harry] do not presently know who broke the law to take these photographs of their son, or who is now trying to sell them to media outlets." However, he adds the Duke and Duchess request the court's permission to "uncover" their identities through subpoenas.
Watch:
See Meghan Markle Read to Archie in Adorable New Video
The couple is seeking compensatory and punitive damages, as well as the rights to the photos.
In a statement to E! News, Krump states the former Royals only wish to protect their "right to privacy" as guaranteed by California law. "No drones, helicopters or telephoto lenses can take away that right. The Duke and Duchess of Sussex are filing this lawsuit to protect their young son's right to privacy in their home without intrusion by photographers, and to uncover and stop those who seek to profit from these illegal actions," he says. 
The Duke and Duchess of Sussex are currently engaged in a separate privacy invasion and data protection lawsuit against The Mail on Sunday. A spokesperson for The Mail on Sunday previously said in a statement to E! News, "The Mail on Sunday stands by the story it published and will be defending this case vigorously... Specifically, we categorically deny that the Duchess' letter was edited in any way that changed its meaning."