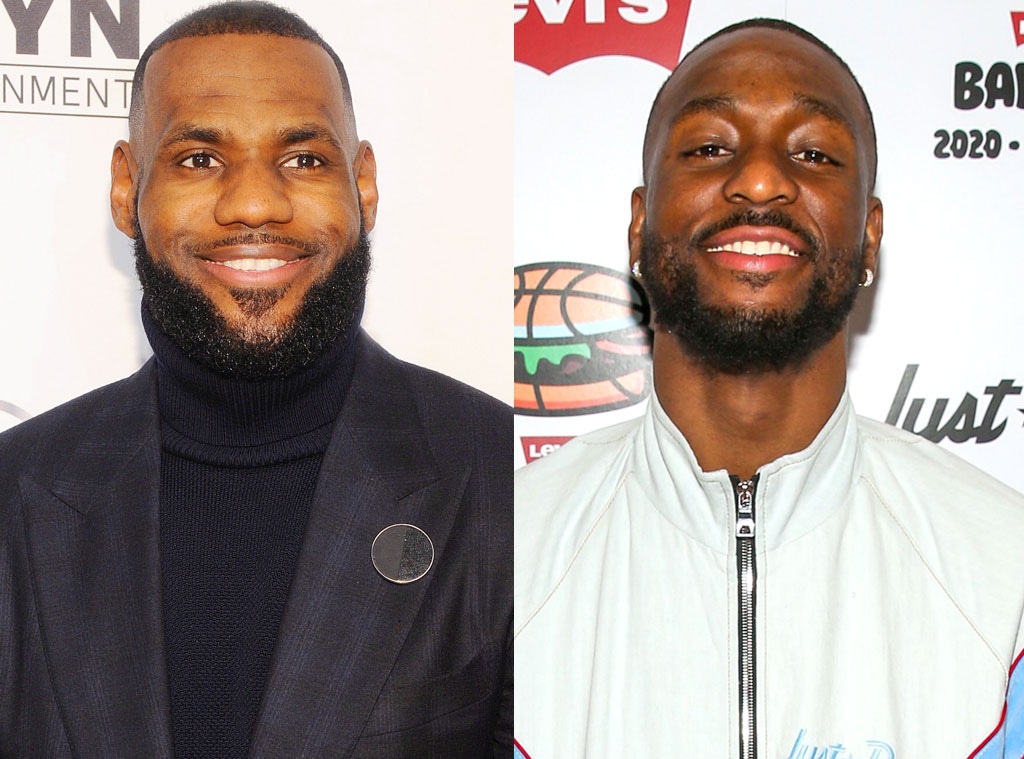 Broadimage/Shutterstock;Soul Brother/Levi's/Shutterstock
Walking around the bubble is full of surprises.
As hundreds of professional basketball players continue training at the Disney NBA campus in Florida, one athlete is shedding some light into what life is like.
In a new interview, Boston Celtics starting point guard Kemba Walker described running into other players you don't see regularly during an ordinary season.
"Whenever you go downstairs, you're going to see somebody. Like the other night, me and Jayson Tatum were walking to get some food and we see LeBron James, J.R. Smith, Chris Dudley and Kyle Kuzma. It's rare," he shared with The Bleacher Report. "It's very rare to see Bron walking by himself and being comfortable."
Kemba continued, "I was telling somebody he probably hasn't done that since he was nine years old. Being able to be so comfortable just walking around, not worried about people coming up to him and being bothered, asking for something."
According to NBC Sports, NBA players are participating in a wide variety of activities to pass the time inside the bubble.
Watch:
5 Things to Know About Beyonce's Chatty NBA Seatmate
While some have golfed and participated in some cornhole games, it appears many are enjoying some fishing on Lake Buena Vista on the Walt Disney World property.
Based off of social media posts, Ben Simmons and Paul George were successful while Los Angeles Clippers player Montrezl Harrell decided to teach Patrick Beverley how to fish in the hotel hallway.
No wonder Kemba said in his recent interview that the bubble gave off "summer camp vibes."
Ultimately, the 2019-2020 NBA season is set to resume later this month. More than four months after going on hiatus because of the Coronavirus pandemic, the NBA is expected to have 22 teams return to play with a start date of July 30.
The 22 teams consist of the 16 teams (eight per conference) in current playoff positions and the six teams that are currently six games or fewer behind the eighth seed in their respective conferences.
If all goes according to plan, NBA playoffs will kick off August 17.