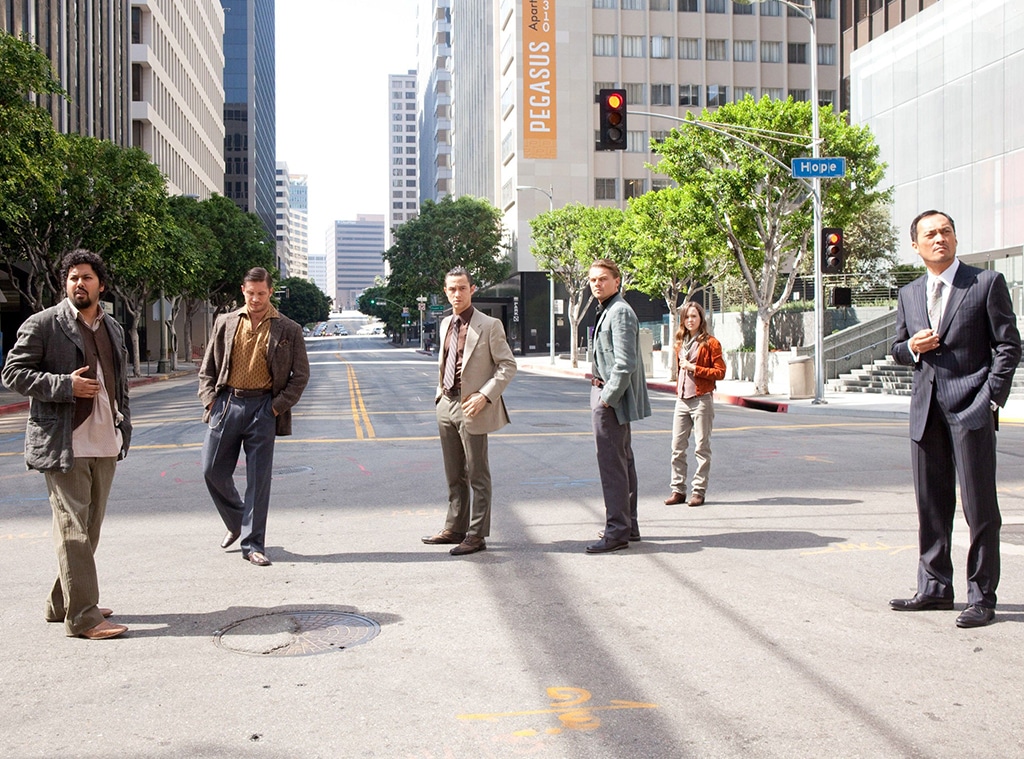 Warner Bros/Kobal/Shutterstock
Ah, Inception, the movie you saw and then needed to see again because you were all like "wait, what?"
The most mind-bendy of Christopher Nolan's pleasantly mind-bending oeuvre, the 2010 film about a security team whose specialty is taking information directly out of someone's subconscious—"it's called Inception"—caused endless theorizing about what was real, what was a dream and whether or not Leonardo DiCaprio's Dom Cobb, the most skilled extractor of secrets in the not-exactly-legal business, ever reunited with his family.
And it's really, really fun to look at.
At the premise, Cobb and his team construct reality-resembling dreamscapes for its targets and then, while the people are asleep, engage them in those vivid constructs, with the goal being to get out before the dream collapses.
Because when the dream collapses in Inception, so goes the whole world, tilting at precarious angles, literally folding in half and crumbling back into nothingness—a special-effects feat that has been endlessly imitated, much like the Wachowskis' slow-motion fight sequences in The Matrix.
So before the top stops spinning, take a look at some of the secrets that went into the making of one of the most baffling, entertaining and slickest-looking movies of the last decade. 
Also, SPOILERS AHEAD. Maybe. Who knows, we could be wrong about all of it...
As Dom explained in the first trailer for the film, which started haunting dreams and barroom debates on July 16, 2010: "A single idea from the human mind can build cities. An idea can transform the world and rewrite all the rules."
And no matter what was going on inside Inception, rewrite the rules is basically what Nolan's idea for a movie about dreams managed to do.