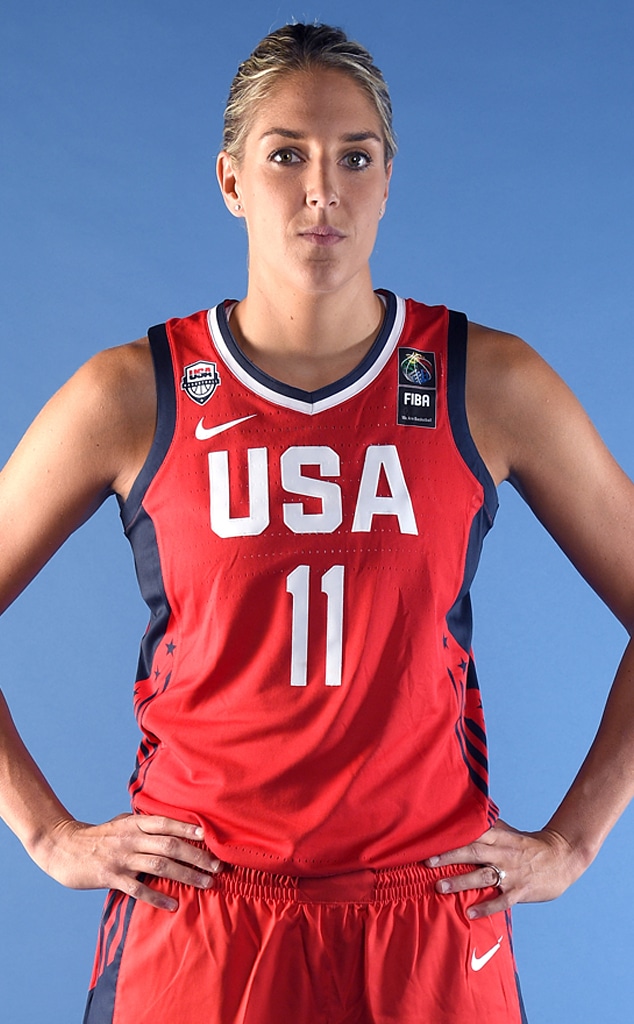 Harry How/Getty Images
Elena Delle Donne is ready to speak her truth.
While many WNBA fans know the athlete as an important member of the Washington Mystics, others likely had little to no idea that Elena has been battling Lyme disease.
In an open letter published by The Players Tribune, the Delaware Blue Hens alumna opened up about her condition that she has been suffering from since 2008.
She also revealed that her request to be medically excused for the upcoming WNBA season was denied by an independent medical panel.
"When the WNBA started the process of organizing the bubble, I paid careful attention to what measures they were putting in place to make it safe. I know how much work went into this, and I know so many people at the league put in crazy hours to protect the players and make it as safe as possible. But the fact of the matter is, I was told that when it came down to it, it would be impossible to keep COVID-19 out of the bubble entirely," Elena wrote in her letter. "And then Florida cases started rising. And even if the bubble is the safest place in Florida…if I had to go to a hospital, and the hospital was overwhelmed, then what?"
According to Elena, the doctor who treats her Lyme disease wrote up a full report confirming her high-risk status. The Mystics team doctor also wrote a report that supported the high-risk profile.
Watch:
Celebrity Couples Who Pack on the PDA at Sporting Events
Ultimately, the league's panel of doctors informed Elena that they were denying her request for a health exemption during the Coronavirus pandemic. 
"I'm now left with two choices: I can either risk my life…or forfeit my paycheck," she wrote. "Honestly? That hurts. It hurts a lot."
E! News has reached out to the WNBA for comment. Elena's coach Mike Thibault said he "supports Elena throughout this process."
For now, Elena is still weighing her options and not making a final decision about what she will do this season. She is, however, making a promise that she will be open about her struggle with Lyme disease that forces her to take 64 pills a day. 
"I know that, as athletes, we're not really supposed to talk about our feelings. But feelings are pretty much all I have left right now. I don't have NBA player money. I don't have the desire to go to war with the league on this. And I can't appeal," she shared. "So really all I'm left with is how much this hurts. How much it hurts that the W—a place that's been my one big dream in life for as long as I can remember, and that I've given my blood, sweat and tears to for seven going on eight seasons—has basically told me that I'm wrong about what's happening in my own body. What I hear in their decision is that I'm a fool for believing my doctor. That I'm faking a disability. That I'm trying to 'get out; of work and still collect a paycheck."
Elena continued, "I know it's way past time for me to take a more public role in the battle against Lyme disease—a battle that I've been fighting mostly privately for years. I'm truly sorry that I didn't do more, sooner. But I have this platform and I want to help. I hope this is a start."