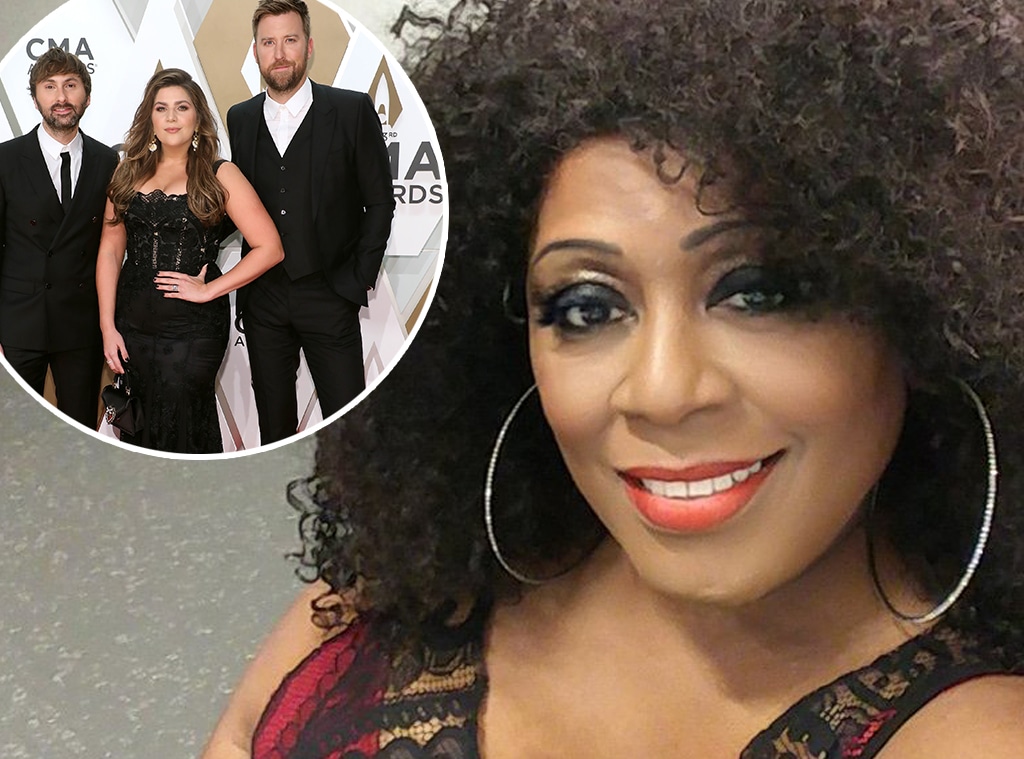 Lady A instagram, Taylor Hill/Getty Images
Anita White is not going to let her 20 year music career as Lady A be "erased" by the band formerly known as Lady Antebellum.
This week, the country music trio stated they are suing the blues singer after they claim she and her team "demanded a $10 million payment" stemming from a name discrepancy.
At the time, White did not address the lawsuit, but in a new interview with Vulture, the musician says she waited to speak out in the hopes the group would acknowledge how their name change could be potentially detrimental to her career. "I was quiet for two weeks because I was trying to believe that it was going to be okay and that they would realize that it would be easier to just change their name, or pay me for my name," White says. "Five million dollars is nothing, and I'm actually worth more than that, regardless of what they think."
She continues, "But here we go again with another white person trying to take something from a Black person, even though they say they're trying to help. If you want to be an advocate or an ally, you help those who you're oppressing. And that might require you to give up something because I am not going to be erased."
Watch:
Why Lady Antebellum Is Changing Their Name
The artist says she suggested, "They go by the Band Lady A, or Lady A the Band, and I could be Lady A the Artist." However, she claims they did not agree. 
White explains that distinguishing between the band and herself as a singer would allow her to not lose the online presence she's built over the years. Andrea Williams, the author of the Vulture article, adds, "A search for Lady A reveals the band first, and while White appears close to the top in artist results (second on Spotify, for example, and third on iTunes, after both "Lady A" the band and "Lady Antebellum"), her music is sometimes dozens of entries deep, far beneath the country group's vast catalogue."
For this reason, White says she and her legal representatives asked for $10 million for the band's continued use of the moniker, half of which she would use to rebrand as an independent musician, with the rest going to organizations that support the Black community. 
Stephen Lovekin/Shutterstock
And though the country group may have the trademark for the name, White says she didn't have the foresight to file for the trademark as she didn't have the guidance of a label throughout her career. She states of Black independent artists, "We don't have that luxury or that privilege, so we need somebody to help us and lift us up."
The band, comprised of Hillary Scott, Charles Kelley and David Haywood, hasn't responded to White's latest comments, but in their statement announcing the lawsuit they shared, "Today we are sad to share that our sincere hope to join together with Anita White in unity and common purpose has ended. She and her team have demanded a $10 million payment, so reluctantly we have come to the conclusion that we need to ask a court to affirm our right to continue to use the name Lady A, a trademark we have held for many years."
On June 11, the musicians announced their intention to change their name citing "the associations that weigh down this word referencing the period of history before the Civil War, which includes slavery."