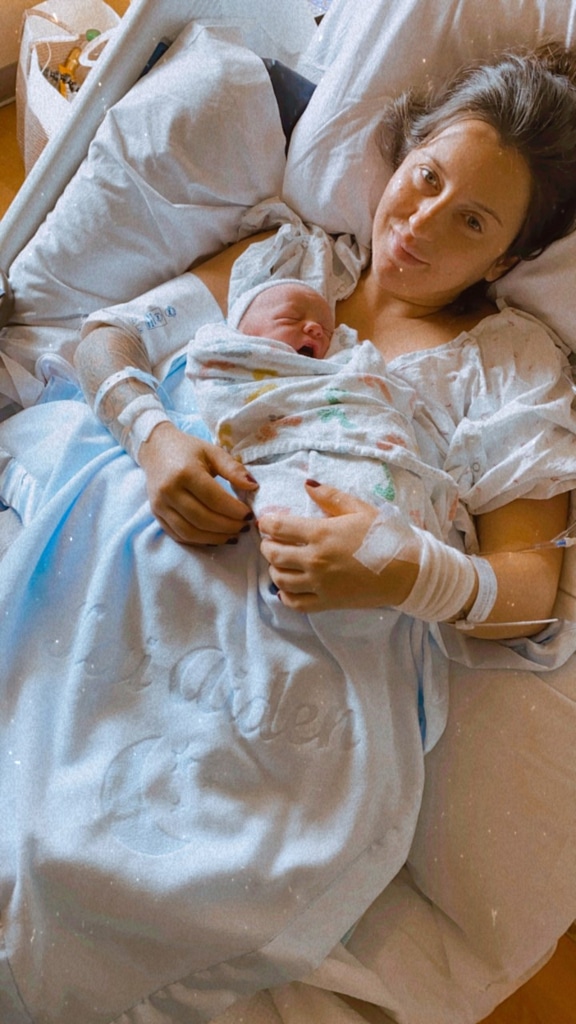 Camila Nakagawa is ready for her most epic challenge yet: motherhood! 
E! News can exclusively reveal that the MTV star and three-time winner of The Challenge has given birth to a baby boy.
"At 7 lbs, 4oz. and 20 inches, Kai Aiden is the most perfect little human I have ever met," Camila tells us. "It was love at first sight and I cannot wait to get to know him and for all of the unforgettable memories we will create together."
Camila, 31, also shared the very first photos of baby Kai and details from her labor and delivery. 
"Even though it was not a natural birth as I had planned and I had to have an emergency c-section after my water broke," she says, "I feel very happy that baby got to choose his own birthday."
Back in February, Camila announced her pregnancy. As her due date approached, the self-proclaimed wellness junkie continued to keep fans up to date on social media with plenty of baby bump snapshots and insight into how she was feeling. 
Now with her newborn finally at home and in her arms, Camila says she's ready to take on whatever the future has in store for the pair. 
"I never thought life could be this complete... Hearing his little cry when he came out was the best moment of my entire life and then seeing his little face just changed my life forever. It feels like nothing can ever go wrong again, life is simply perfect," she says. 
Camila adds, "Even though it has been such an unpredictable time in our world, I am so blessed to have had a wonderful pregnancy and a safe and healthy delivery."
Fans of The Challenge were first introduced to "the Camilanator" several years ago. Throughout her storied history on the MTV competition series, Camila has won Spring Break Challenge, Battle of the Exes and XXX: Dirty 30.
Watch:
Pregnant Celebrities 2020: See Which Stars Are Currently Expecting