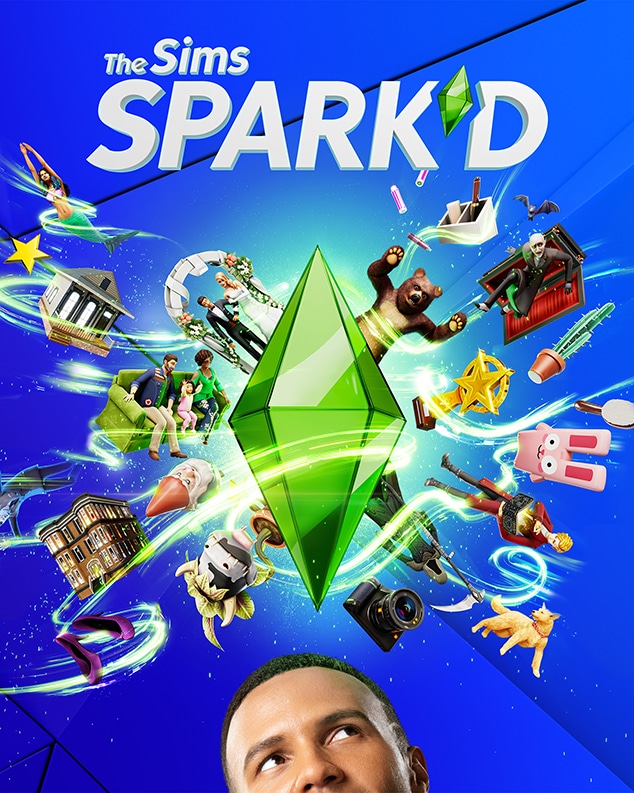 TBS
"You know what I have? A Sims family that keeps getting murdered." Those are the famous words of Liz Lemon (Tina Fey) on 30 Rock, words many can relate to since the game came out in 2000. Since its release, The Sims has become a phenomenon, and now it's becoming a game show on TBS.
The four-part series, The Sims Spark'd, features contestants challenged to build unique characters, worlds and stories through The Sims 4. The show, debuting Friday, July 17 on TBS, was born through a partnership between Turner Sports and Electronic Arts.
"Since its inception, The Sims has been a groundbreaking experience, allowing players to create and virtually live out the stories they create in-game. That's what makes it so special," Lyndsay Pearson, general manager of The Sims franchise, said in a statement. "That's also why this show is so exciting. We're continuing that innovative spirit, bringing our community together to compete and showcase their in-game storytelling on a reality show in an entirely new way."
Episodes will debut on BuzzFeed Multiplayer the following Mondays.
"We are excited to introduce the highly-engaged community of BuzzFeed Multiplayer to an inventive new form of storytelling within the imaginative world of The Sims," Branden Smith, executive producer of BuzzFeed Multiplayer, said in a statement. "Partnering with EA and TBS allows us to offer new experiences for fans and expand our core values by spreading an inclusive approach to gaming across platforms and screens."
Watch:
E!'s Famous Reality TV Families: Where Are They Now?
Contestants on The Sims Spark'd will compete for $100,000. The 12 competitors will have to impress a panel of judges including YouTube personality Kelsey Impicciche, singer-songwriter Tayla Parx and game developer Dave Miotke. Former American Idol finalist Rayvon Owen, who has played the game since middle school, serves as the host.
Get a look at the new competition series above.