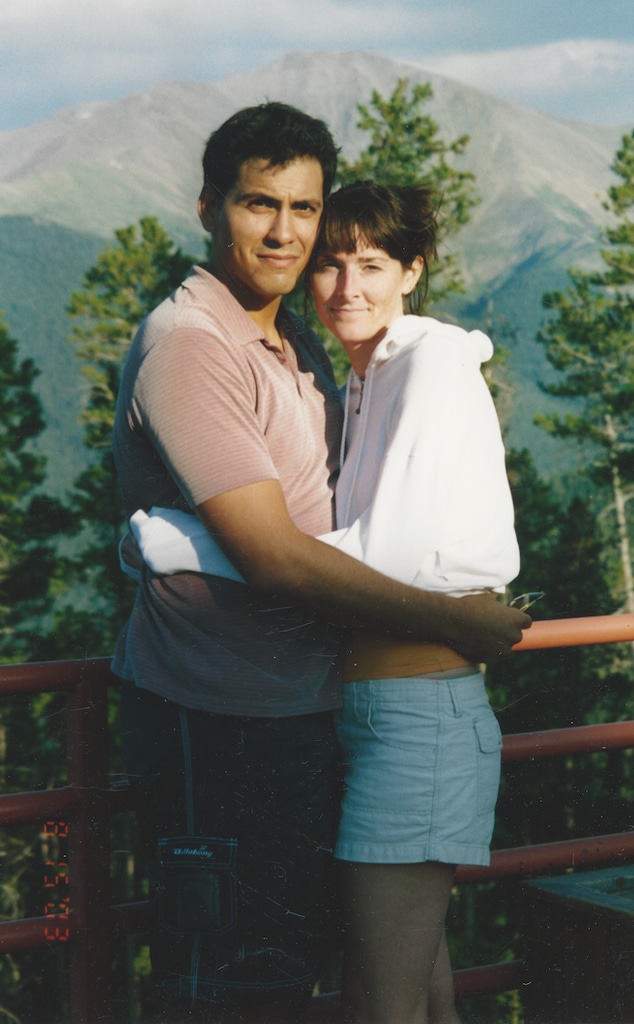 Netflix
Unsolved Mysteries returned to life with a new look, but the same hook: The stories at the center of the show don't have conclusive explanations for what occurred to the people profiled.
The first episode of the revived show, "Mystery on the Rooftop," told the story of Rey Rivera, his disappearance and subsequent death. Unsolved Mysteries co-creator Terry Dunn Meurer called it her favorite case of the new season.
"The Rey Rivera case is—out of all of those cases we've ever produced—is one of the most baffling. It is a real head-scratcher mystery," she told E! News. "I was very involved in that."
The episode charts Rivera's disappearance, the family's search for him and the struggle to clearly say how he ended up seemingly jumping to his death. His cause of death was left undetermined by the medical examiner, but police called it a suicide.
According to Claudia, a houseguest and coworker of Rivera's wife Allison, Rivera received a call one evening in May 2006 and left the house in a rush. Who is this mysterious Claudia who played a pivotal role in recounting Rivera's final moments at home? She wasn't mentioned again in the series after relaying what she overheard, but Meurer said police talked to Claudia.
Watch:
Why Elisa Lam's Unsolved Death Is So Fascinating
"The great thing about Claudia is that if she hadn't been there, no one would know what happened to Rey. No one would know that he received that phone call and that he ran out of the house. She is a huge key to the investigation and to the, you know, the theory that there was foul play," Meurer said.
So, who called Rivera from work? What was up with the note that was found taped to his computer? These were all questions Meurer had herself. She even went up to the roof of the building Rivera's body was found in to see for herself.
"I tried to get to the roof—needed help finding the way to get to the roof, just as anyone would—and then being up on that roof, you just don't understand how Rey's body landed where it did. And there's so many pieces. Who was the person who called him that day to get him out the door? And what was up with the letter? Even though he did kind of write that way it wasn't so unusual, but, still, it was unusual where it was located...[The FBI] looked at it, and they said, 'No, it's not a suicide note.' Just so many questions, I guess, without answers in that case. So, I would say that that is one of the most intriguing mysteries we've ever told," Meurer said.
The mystery of his death only deepened after many questioned how he would have accomplished the leap, the placement of his flip-flops, and why his glasses and cell phone remained unscratched or broken. Where was the footage of him in the hotel? Where was footage of him on the roof? Meurer had the same question.
"Well, there's two theories...It's one of the things that was difficult to develop in the [episode], because the camera's back then, sometimes what they would do is after 72 hours, they would record over themselves. And there's a possibility that that could have happened," she said.
Meurer also noted Rivera's car wasn't found for six days after he was reported missing. Investigators didn't get the connection to the Belvedere until eight days after he went missing.
"So, there was no connection, nobody went back and looked at that footage until eight days later. There is one camera that was on the roof that was disconnected...Maybe it was a nefarious situation or maybe employees just went up there to smoke and didn't want to get caught," Meurer theorized. "There are different theories about that, but it is puzzling. And Gary Shivers, the concierge, he swears that when he got those tapes back from the police that they had been erased."
Unsolved Mysteries is asking for anybody with information on the disappearance of Rivera to contact authorities. Viewers can also submit tips to unsolved.com. Should there be any changes in the case, Meurer said they'd like be shared via social media.
Get the scoop on why Unsolved Mysteries came back to life with all the changes below.
Unsolved Mysteries is now streaming on Netflix.