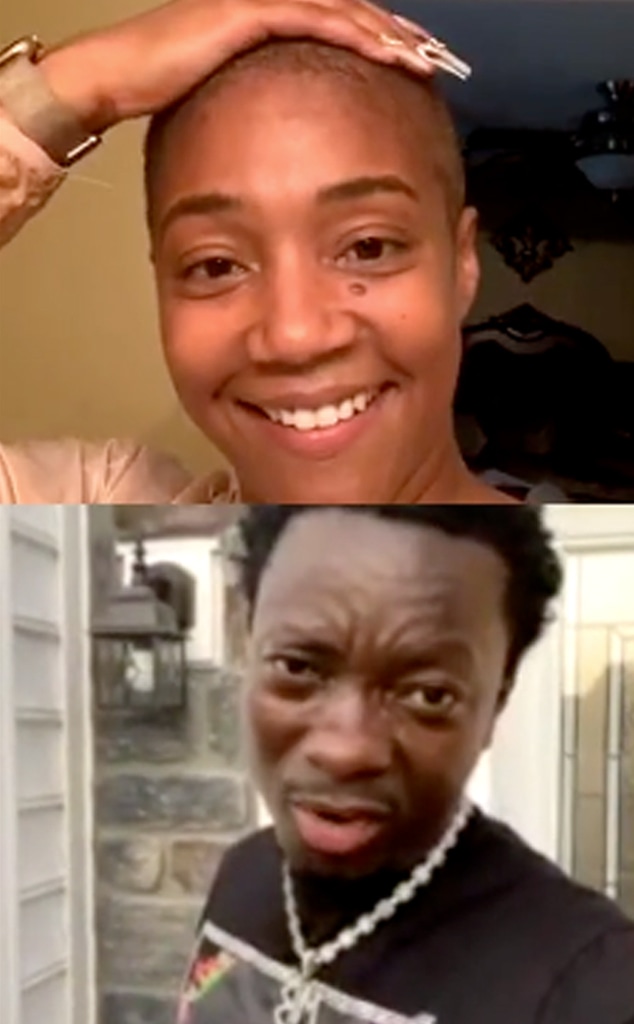 Tiffany Haddish / Instagram
She ready! 
Tiffany Haddish took to Instagram Live on Tuesday to document her at-home makeover in real time, and we have to admit this look deserves all the buzz and is even inspiring fans to make the big chop on their own. The comedian cut off all her hair before taking a clipper to shave the rest of her head. Her inspiration? Haddish said she simply wants to be able to see her scalp. 
"I love it! It feels so good!" the Girls Trip star shared while unveiling her new look on social media. "I've been wanting to do it for years."
But before her transformation was complete, Tiffany rejected the notion that she cut her hair as a way to cope with her emotional wellbeing. 
"Why when a woman decides, 'Hey, I'm gonna cut this hair off because I wanna see my scalp,' she's gotta have a mental problem?" she told the camera. 
"Nothing is wrong with my brain, guys, I'm not suffering from no emotional s--t, nothing," Tiffany said. 
The 40-year-old then said she now feels free to focus solely on her many passion projects.
"I'm gonna use that same energy that I would've been putting into my hair into my mind," Tiffany shared, later adding, "It's just going to give me more time to work on my body, get everything together."
The star concluded her video with a message to those who said she "lost [her] damn mind."
"I have not. If anything I've gained so much mind, so much peace. And I still look better than you, bitch."
Watch:
Tiffany Haddish on Executive Producing: "It Don't Mean S--t"
See Tiffany's transformation unfold in the videos above!