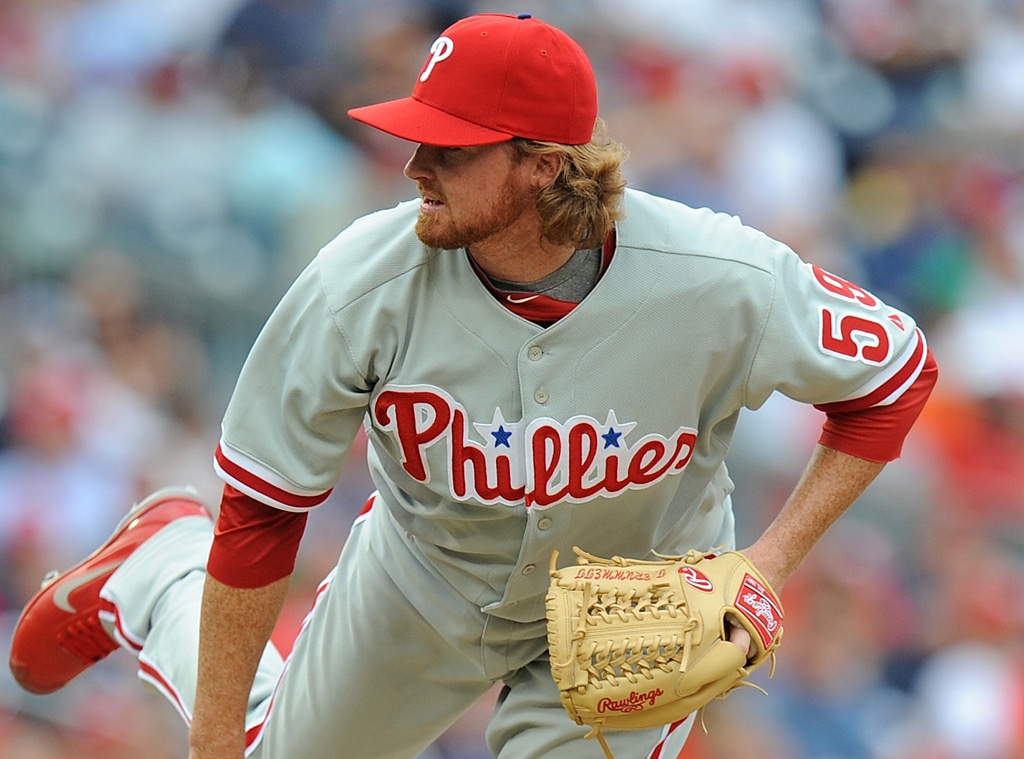 G Fiume/Getty Images
MLB and the Philadelphia Phillies are mourning the loss of a talented athlete.
E! News can confirm pitcher Tyson Brummett passed away on Friday morning in a plane crash. He was 35.
"The Phillies organization sends heartfelt condolences to the family and friends of former pitcher Tyson Brummett, along with three members of the Ruegner and Blackhurst families, who tragically passed away in a plane crash yesterday morning," the team shared on social media Saturday morning.
According to the Utah County Sheriff's Office, police were dispatched to a report of a small plane crash near Box Elder Peak in American Fork Canyon. 
"A man and two of his sons were hiking when they saw the plane begin to turn, then spiral downward. The witness said the plane spiraled out of his view and moments later he heard the impact.  He hiked up further to call 911," authorities shared in a press release. "The witness then climbed down to the plane and verified that the occupants died on impact."
UCSO Search and Rescue responded and verified that there were four occupants on board the plane and all four appeared to have died on impact. NTSB and FAA investigators will respond to the crash scene in an effort to determine the cause of the crash.
Watch:
In Memoriam: Fallen Stars of 2020
According to police, the plane included Tyson—who was the pilot—as well as Alex Blackhurst Ruegner, 35, and his aunt and uncle, who were 60 and 62 respectively.
Bachelor in Paradise star Michelle Money, who is friendly with Tyson's wife, paid her respects on social media after learning about the crash.
"So deeply saddened by the death of my friend's husband Tyson," she wrote on Instagram Stories. "Please send all the prayers to the families involved."
According to NBC Sports, Tyson made one appearance as a pitcher for the Philadelphia Phillies in 2012 when he struck out two batters. He would also pitch 110 innings with the team's Triple-A affiliate called the Lehigh Valley IronPigs.
The UCLA alum remained in the minor league system until 2014, before being released by the Los Angeles Dodgers.
"Tyson was about team and being a Bruin. He loved competing in a Bruin uniform, and was always about the right things," UCLA baseball head coach John Savage shared with reporters. "Our players and coaches will miss him very much. He was the definition of a winning pitcher. We love you Tyson."