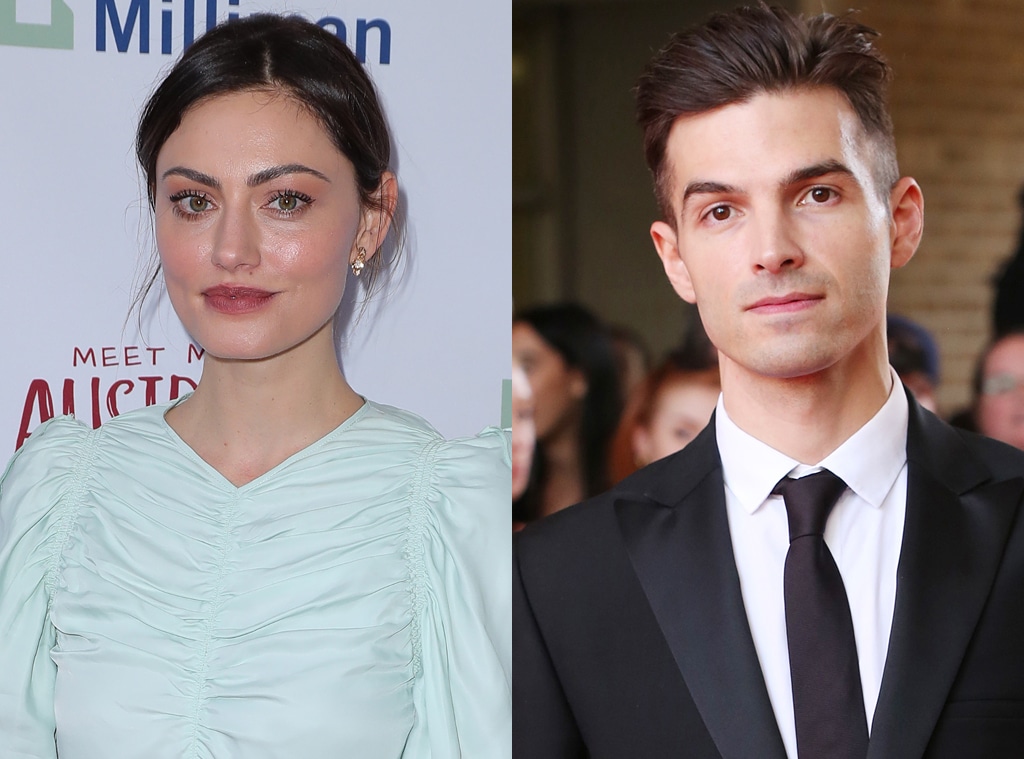 Leon Bennett/WireImage / Walter McBride/FilmMagic
Phoebe Tonkin has a new man in her life.
For the past two years, The Originals star has been flying solo. But now, it seems those days of single-dom are behind the Australian beauty.
On Monday, the actress made things Instagram official with Phantom Planet's lead singer Alex Greenwald. In the picture, the two celebs smooched while wearing masks, as one does in the time of the coronavirus. "Wear your mask," she captioned her first photo with the indie singer. 
It seems like Phoebe and Alex started dating earlier this year. Greenwald shared a photo of his new boo on Instagram on April 4, but his caption might've been considered promotion for his band's new merch rather than a declaration of love. "The new @phantomplanet shirt comes with the girl. Please, please buy a shirt, it's been 21 days. I need her out of my house," he captioned the photo of Phoebe wearing just a t-shirt.
There's also a small chance that they've been dating since as early as March based on her Instagram post endorsing Phantom Planet's new album Devastator, but that's pure speculation. 
Alex was previously engaged to Captain Marvel star Brie Larson for two years. They quietly called off their engagement in January 2019. 
Watch:
Phoebe Tonkin Teases "The Originals" Season Finale
This appears to be Phoebe's first foray in the dating world since her split from former co-star Paul Wesley. At the time, a source told E! News she and Paul left their relationship as "good friends." 
Following her breakup, Phoebe told InStyle Australia that she feels "more confident" in herself and her work. She also revealed her desire to find a "balance between creative, travel and eventually have kids and a family," by the age of 40, something that she has more than enough time to achieve seeing as she's only 30. 
Perhaps Greenwald will be the man to help her strike that balance.