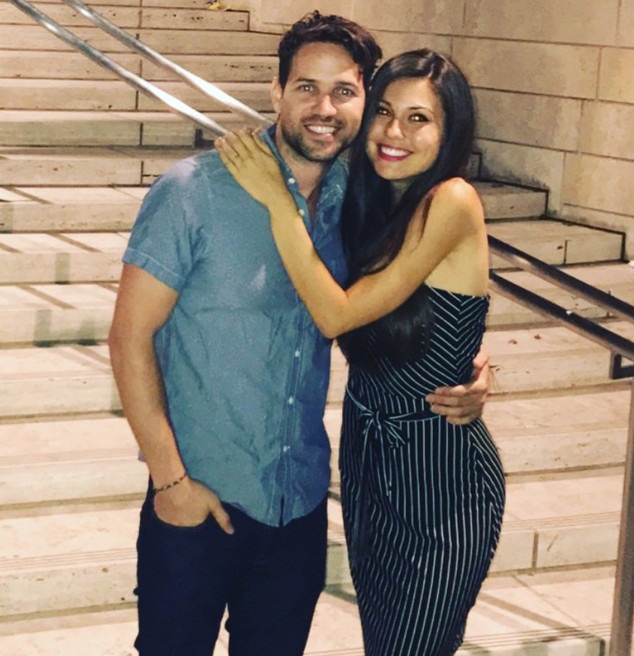 Instagram
It's a party of three!
Former Bachelor star Britt Nilsson shared the heartwarming and special news that she gave birth her baby girl, Noa Ellis Joy. She and her husband, Jeremy Byrne, welcomed their little bundle of joy earlier this week. This is the couple's first child together.
"Hello! My Name is Noa Ellis Joy Byrne and I was born June 23 at 5:52 am, 9lb and 21 inches long," Britt's Instagram post began, alongside a photo of her newborn.
Additionally, The Bachelor alum explained the meaning behind her little one's name.
"NOA is a Hebrew girls' name that means 'movement' or 'motion.' In Japanese it means 'my love' or 'from love.' In Hawaiian it means 'freedom' or 'sea of freedom.' In Arabic it means 'higher' or 'genius,'" Britt shared. "To us, it means the cutest little squishy warrior princess angel nugget ever born on this earth."
She added, "... So basically we love it for all the reasons!"
As many remember, Britt was first introduced to Bachelor Nation on Chris Soules' season of the ABC reality TV series. She was almost The Bachelorette lead but lost out to Kaitlyn Bristowe.
Of course, Britt got her fairytale ending after marrying Jeremy in 2017. Fast-forward to two years later, and she announced her pregnancy in December 2019.
Watch:
5 Moms Celebrating Mother's Day for First-Time
"Pure JOY! We have an announcement, video link in profile," the reality TV personality captioned her video at the time, which documented hers and Jeremy's reaction to the baby news.
In the video, Britt couldn't contain her excitement. She said, "I can't believe it. It just didn't seem real. I didn't think it could be. I thought I just had a late period!"
Adding, "We're pregnant! I feel like I don't believe it because I've never been pregnant before. And I feel excited and overwhelmed and I don't know, this is just something that's always happened to other people and not to me! But it's the biggest blessing."
Congrats to the couple on their little one!