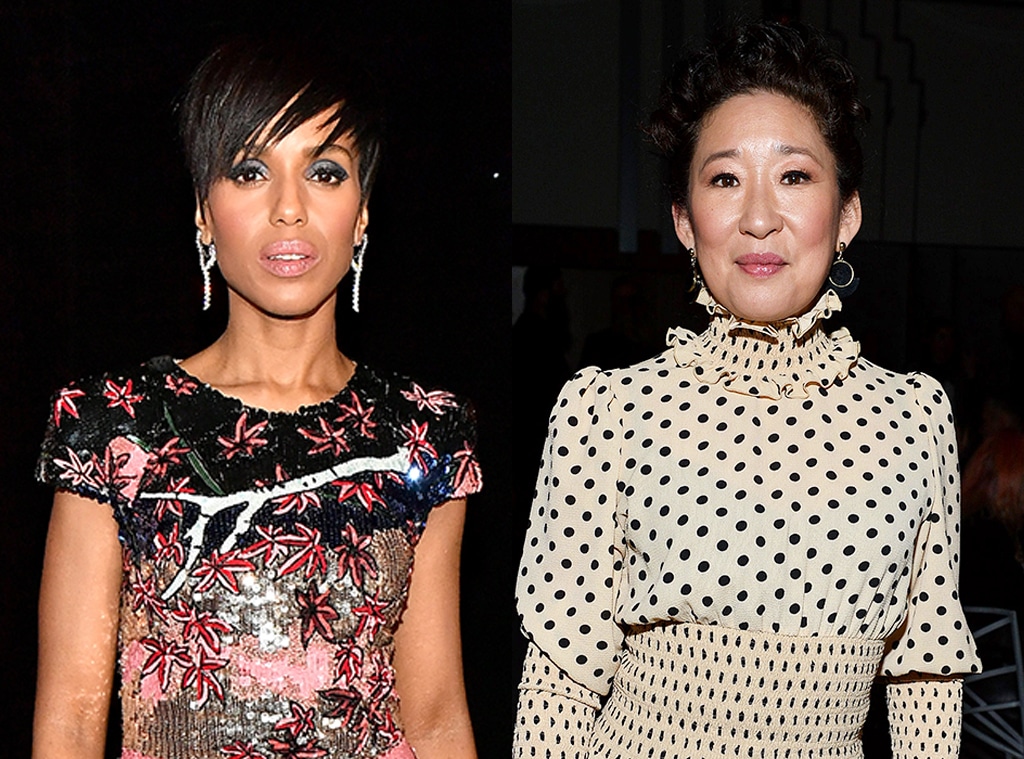 Getty Images
Sorry Sandra Oh, but this casting is handled!
While Scandal fans know all to well that Kerry Washington snagged the unforgettable role of Olivia Pope, they may not realize another famous actress was more than impressed in the part.
While participating in the Variety Studio: Actors on Actors series, Sandra recalled being more than intrigued with Shonda Rhimes' character on the show.
"I've got to tell you, I remember exactly where I was when I read that damn pilot," Sandra recalled to Kerry. "I was on Grey's. We were on stage five. Someone snuck it to me, I don't know who it was, but I got my hands on that pilot and I read it and I was just like, 'How could I play Olivia Pope?'"
"I remember going to Shonda, and it's like, 'How could I do this? What is this script? Could I do this too?'" Sandra continued. "She goes, 'No, you've got to play Cristina Yang!' I'm so glad it was you."
Kerry would ultimately score the role in an ABC series that lasted seven seasons and concluded in 2018.
Watch:
Is Kerry Washington Happy With "Scandal's" Series Finale?
Before joining the project that included Bellamy Young, Tony Goldwyn, Scott Foley and more talented stars, Kerry appeared in movies like Django Unchained and Save the Last Dance.
As for why she decided to switch things up and explore the small screen, Kerry explained her curiosity. 
"To be honest, I just wasn't liking anything that I was reading in the film world. I wasn't feeling inspired by the business, by the responses to my work, by the opportunities," Kerry recalled. "When I read the script for Scandal that had a Black woman at the center of a story and she was a complicated anti-hero—in so many ways aspirational and in other ways very flawed—it just felt like a miracle."
The actress continued, "It felt like I was holding a miracle in my hands, to be reading that script."
Ultimately, both actresses are big winners. Since leaving Grey's Anatomy, Sandra has gone on to star in Killing Eve where she won a Golden Globe for her performance.
As for Kerry, she's receiving rave reviews for her role in Hulu's Little Fires Everywhere.