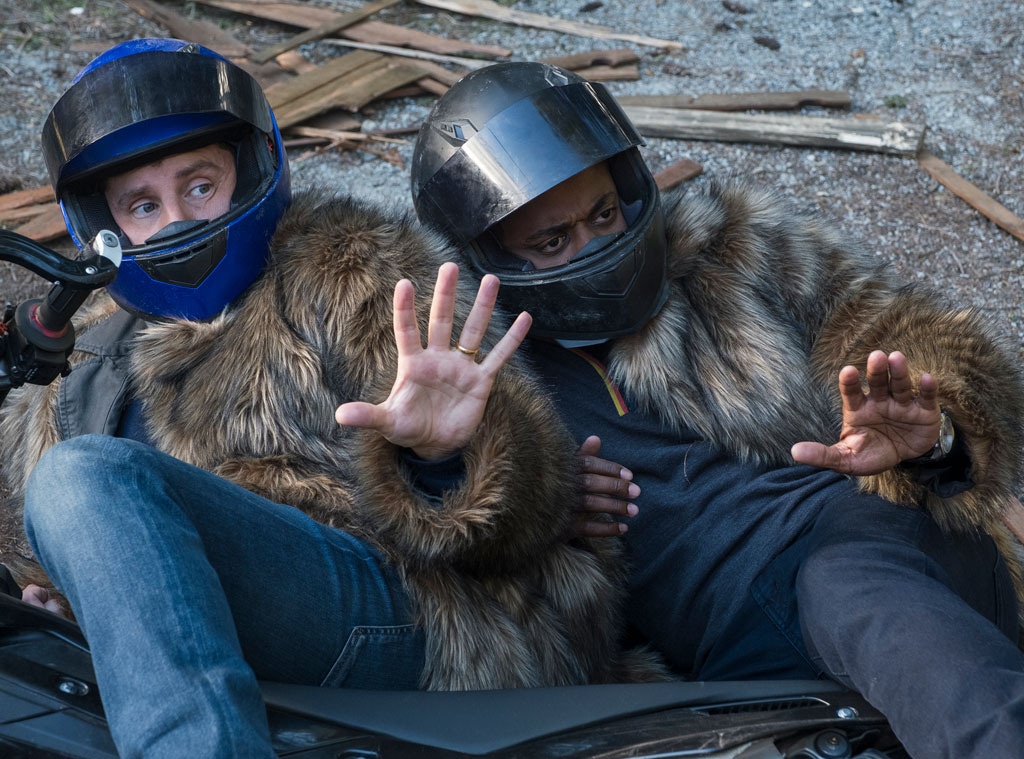 Peacock
They're grown men, with real pubes!
Shawn (James Roday) and Gus (Dulé Hill)are back in Psych 2: Lassie Come Home, and if you're worried they've grown up too much, you'd be wrong. They've grown up a little, but definitely not enough to prevent a whole movie full of shenanigans. You can now get a taste of those shenanigans in the new trailer, which is chock full of all the Psych goodness you crave.
There are nicknames, there are fistbumps, there is screaming, and there are possibly ghosts, and finally, there is Lassie. 
Carlton Lassiter was mostly absent from the first movie while Tim Omundson was recovering from a stroke, but now he's back and at the very center of the story.
As Shawn says, "This is a Lassie mystery."
As Shawn also says, "The stakes are possibly life and death, which means I need my collection of mustaches in order to snoop around undetected...for Lassie."
Psych 2: Lassie Come Home starts with Lassiter in recovery after being shot and left for dead, and he begins to hallucinate things at his recovery clinic. Or is he hallucinating? It's not clear, so Shawn and Gus return to Lassie's side to help figure it out, while Juliet (Maggie Lawson) and Chief Vick (Kirsten Nelson) get up to their own, also Lassie-related shenanigans. 
"Separated from their new lives in San Francisco, our heroes find themselves unwelcome in their old stomping grounds as they secretly untangle a twisted case without the benefit of the police, their loved ones, or the quality sourdough bakeries of the Bay Area. What they uncover will change the course of their relationships forever," the movie description ominously reads. 
You can already watch the first four minutes, featuring Joel McHale as Lassie's dad, here. 
Psych 2: Lassie Come Home will debut along with the national launch of Peacock on July 15. 
E! and Peacock are both part of the NBC Universal family.