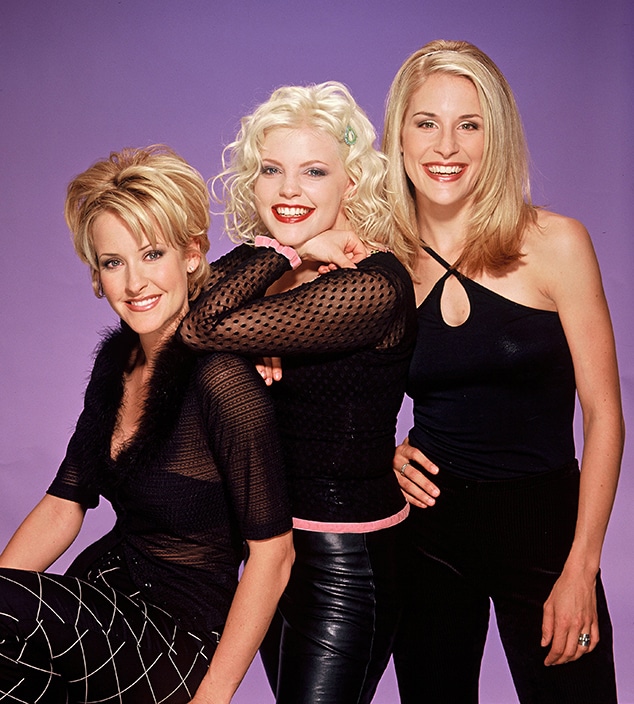 Harry Langdon/Getty Images
You can call them The Chicks. 
For decades, Natalie Maines, Martie Maguire and Emily Robison have been known as The Dixie Chicks. But now, the trio is leaving "Dixie" behind. 
"We want to meet the moment," their website currently states. While the group has not offered any further explanation for the name change, they did also express gratitude to a former singing duo with whom they now share a name. 
"A sincere and heartfelt thank you goes out to 'The Chicks' of NZ for their gracious gesture in allowing us to share their name," the women said in a statement. "We are honored to co-exist together in the world with these exceptionally talented sisters. Chicks Rock!"
The term "Dixie" has been historically used to reference the southern United States as well as the states that were part of the Confederacy during the Civil War. There is also the song, "Dixie," which originated in minstrelsy and later became the Confederacy's anthem. 
The group's name change comes on the heels of fellow country music group Lady Antebellum's switch to Lady A amid the Black Lives Matter movement. 
"After much personal reflection, band discussion, prayer and many honest conversations with some of our closest black friends and colleagues, we have decided to drop the word 'antebellum' from our name and move forward as Lady A, the nickname our fans fave us almost from the start," the group said in a statement issued earlier this month. 
Watch:
Why Lady Antebellum Is Changing Their Name
"When we set out together almost 14 years ago, we named our band after the southern 'antebellum' style home where we took our first photos. As musicians, it reminded us of all the music born in the south that influenced us…southern Rock, Blues, R&B, Gospel and of course Country. But we are regretful and embarrassed to say that we did not take into account the associations that weigh down this word referring to the period of history before the Civil War, which includes slavery. We are deeply sorry for the hurt this has caused and for anyone who has felt unsafe, unseen or unvalued."
As for the newly renamed The Chicks, their announcement came with a newly dropped music video for "March March" off their upcoming album—and their first in more than a decade—Gaslighter. 
See it for yourself above!