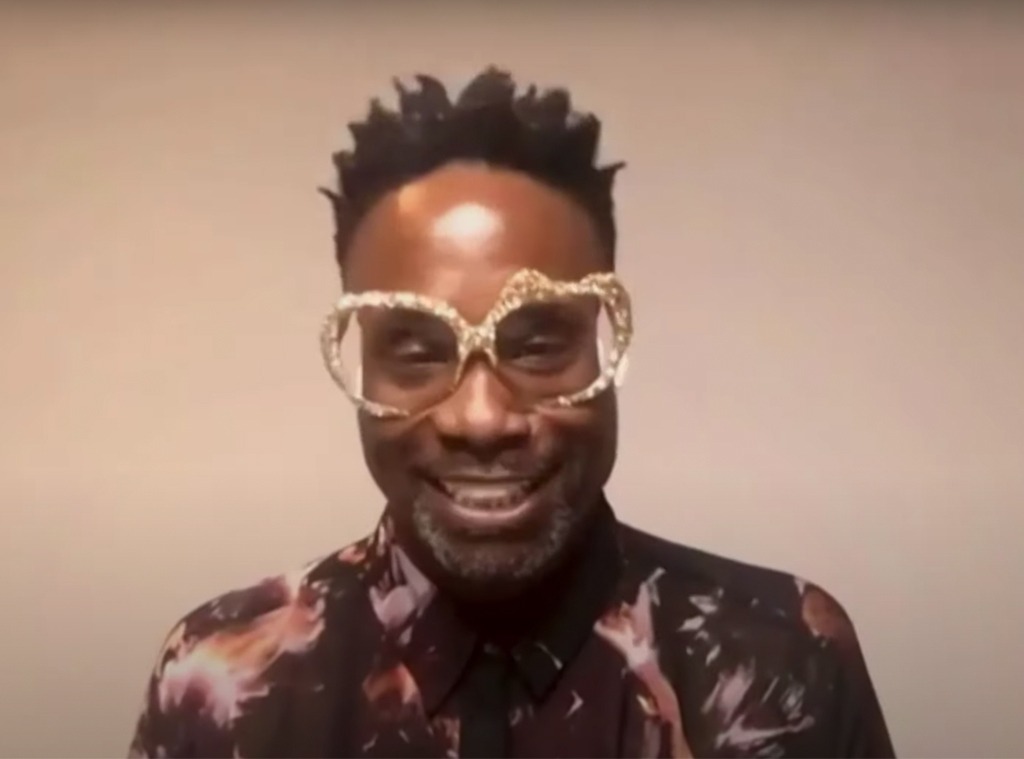 YouTube
Billy Porter appeared on Tuesday's episode of The Late Late Show and reflected on the change he's seen over the years.
At one point during the interview, James Corden brought up a letter the 50-year-old actor wrote to his 20-year-old self last month for Soho House. When asked what he wishes he'd known back then, Porter said he wishes he "could have seen images of myself reflected back."
"I think, you know, recently in the last 20 years or so we really have started to have the conversation about representation—representation in the mainstream and how powerful that is for people who are on the margins to see themselves reflected back so that they can simply understand that it's going to be all right; there are other people like us in the world," he said. "And while we might not be in a position at 12 years old to feel validated in that way, that there's a whole world out there waiting for us that's ready and willing and able to embrace us for the human beings that we are."
Porter has won numerous awards over the course of his career, including an Emmy for his role on Pose, a Tony for his performance in Kinky Boots and a Grammy for the production's Best Musical Theater Album win. But in the letter, Porter wrote about how there was a time when he was unable to find work and people wouldn't cast him as a leading man.
When asked how he maintained that "strong feeling" inside to pursue his dreams, Porter said "there was no plan B."
"The only thing that I had was my art," he said. "The only thing that I had to hold onto that was consistent in my life was my relationship to my art and the joy that that gave me—even inside of there not being work for me. When there wasn't work for me, I went to graduate school. I learned how to write. I started writing scripts, and writing screenplays, and excavating different ways of being creative. And the creativity, the art, was always the thing that kept me focused and kept me moving forward."
Speaking of art, Corden also asked Porter about his role on the rebooted series The Twilight Zone and his new single "Finally Ready."
"It's a song that's from the perspective of, you know, being a Black gay man of a certain age, 50, having lived long enough to see, you know, something like gay marriage happen, not understanding, like, what love was really about, what real intimacy was about," Porter said. "You know, this whole marriage equality thing has really changed the landscape for us, and you know our love matters. It matters. And this song is about figuring out that I am finally ready to experience fully what real love is and it's just very exciting."
Watch:
Billy Porter Praises "Pose" for Portraying LGBT Families
To see the full interview, check out the video above.