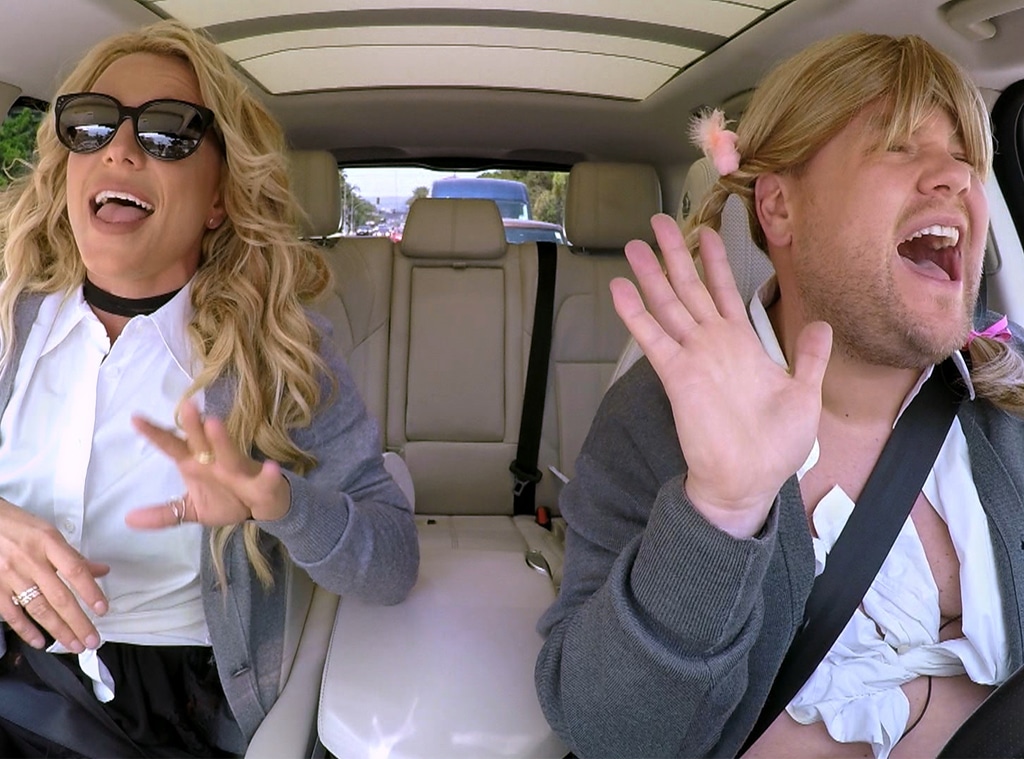 CBS via Getty Images
After five years of Carpool Karaoke, the coronavirus pandemic has made the road a bit bumpy for James Corden. 
As fans of the hit segment well know, the Late Late Show host has turned driving around and singing with a celebrity into one of his signature segments over the years, even spurring a TV series adaptation. However, with the coronavirus pandemic putting at least six feet of distance in between people to prevent the spread of the disease, Carpool Karaoke as we know it isn't exactly a fit for these isolated times given that Corden and his celebrity guest(s) sit close together in a closed car. 
While discussing with Stephen Colbert whether he can do the beloved segment right now, Corden said,"We've not really explored the notion of doing it during this sort of moment of quarantine and shelter-in-place and lockdown."
"I don't know which of those three to call it. I navigate between the three," Corden quipped. "In either of those, we haven't really explored the notion of trying to do Carpool Karaoke because, yes, I don't see how we would do it."
Colbert had a few suggestions for the fellow CBS star, including driving a limo with a celebrity in the back, both divided by a partition. 
Corden's thoughts? "I just worry that that would really take away from the intimacy of it, but also I gotta question the artist that would do that and how far down the list do we get before that's what we're doing, you know?" he told Colbert. 
Colbert also brought up interviewing electronic music duo Daft Punk, who are famous for wearing standout helmets. Corden commented, "That is a great device for not contracting coronavirus...I don't know if the chat would be that great."
Colbert also floated the idea of using a motorcycle with a sidecar for the segment. 
However, as Corden pointed out, "I think the sound might be an issue."
Needless to say, it sounds like any plans for a Carpool Karaoke during the coronavirus pandemic are currently parked.