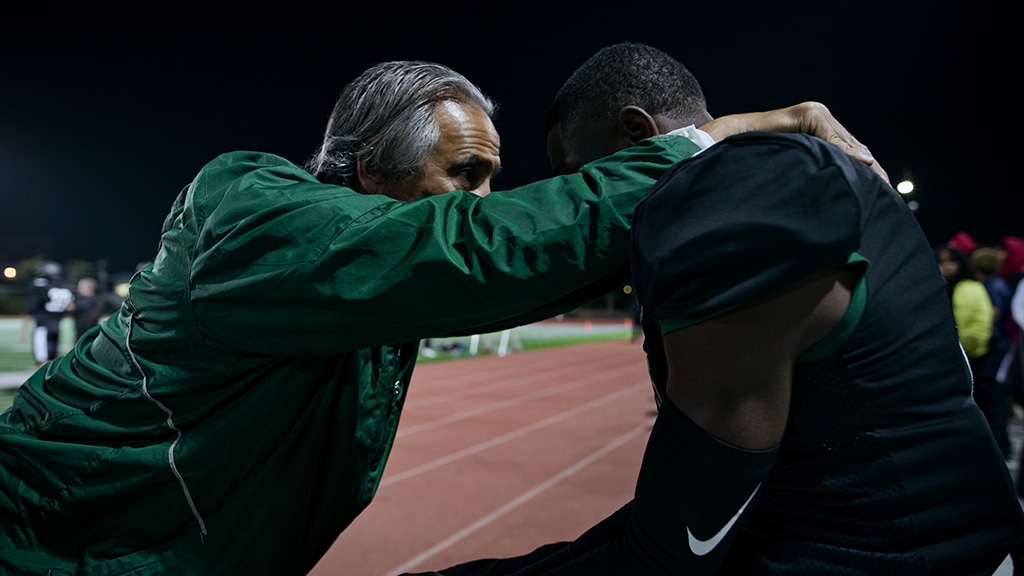 Netflix
It's one last season for Last Chance U…at least when it comes to football.
Netflix announced Last Chance U season five will be the last, for football, and follows Laney College JUCO football. The Laney Eagles are on a quest to defend the 2018 national championship win with Coach John Beam leading the charge. Look for the players to do their best to overcome injuries and other roadblocks, including the pressure to prove themselves. The new season is set in Oakland, California and according to Netflix the setting shows "how the culture and community has shaped this program, team and their outlook on the game of football."
The new setting for the fifth and final season features John Beam in his eighth season as coach. In the face of countless setbacks, can he rally the team to victory again?
Then, in 2021 it's time for Last Chance U: Basketball. The new series will document the East Los Angeles Community College basketball team during their 2019-2020 season.
Watch:
Netflix's "Cheer" Stars React to Daytona Cancellation
"We're thrilled to be able to delve into the world of Laney College for our fifth season and to have had the opportunity to document the incredible grit and drive of these JUCO players in Oakland, CA. With this series, we always wanted to give viewers a raw behind-the-scenes look at junior college athletics and we're excited to expand the LCU legacy onto the court with JUCO basketball," Greg Whiteley, executive producer and director, said in a statement.
Whiteley is also the creator of Cheer.
The final football season of Last Chance U drops Tuesday, July 28 on Netflix.