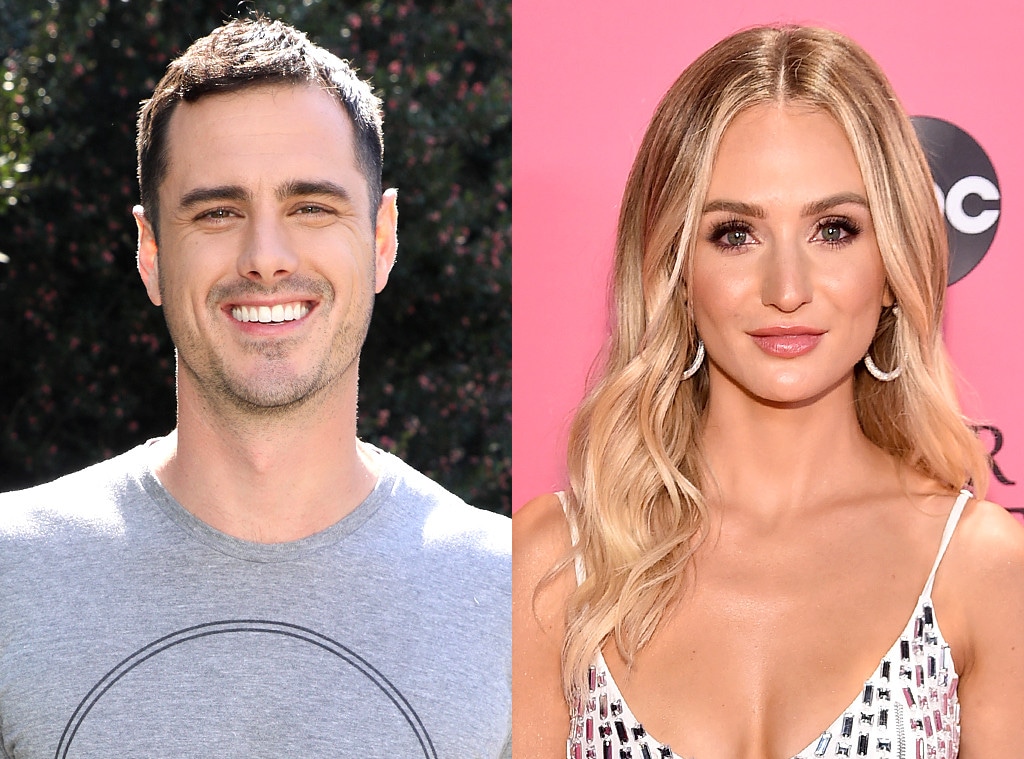 Getty Images
While a number of viewers re-watched Ben Higgins hand out the roses on Monday's episode of The Bachelor: The Greatest Seasons—Ever!, Lauren Bushnell Lane wasn't one of them.
The 30-year-old reality star explained why in a candid Instagram post on Monday.
Even though Lauren said she and her husband Chris Lane wouldn't be watching the replay of her season, she told her followers it sounded like a "fun walk down memory lane."
"I'm very thankful for the show and the experience," the season 20 celeb wrote. "Have nothing but respect for everyone I shared that chapter with including the producers, Ben and all the lifelong friendships I made."
She then reflected on how her appearance on the ABC show led her to where she is today.
"I'm not sure I would have met my husband had I not put myself out there and gone on the show," Lauren continued. "I'm a better person for it—but that chapter doesn't define who I am and it never did!"
Near the end of her note, she thanked her fans for "all the love and support always."
"I don't always talk about it all—I'd rather let others do all the talking," she wrote with a laughing emoji, "but that's not because I didn't enjoy the experience. I've just moved on and am incredibly happy now."
She also shared a few photos of herself posing with her fellow contestants, captioning one photo "what a good group of gals."
As fans will recall, Ben's season of The Bachelor aired in 2016. It ended with Ben and Lauren getting engaged, and viewers continued to watch their love story unfold on Ben and Lauren: Happily Ever After?. In the spinoff series, fans watched the duo call off their wedding. While they continued to work on their relationship, they ended up breaking up in 2017.  
"I think mutually Lauren and I saw that life was getting more difficult," Ben told fellow Bachelor Nation member Ashley Iaconetti during a 2017 episode the The Ben and Ashley I Almost Famous podcast. "I would say the joy that we felt toward our relationship at the beginning was, for some reason, slipping away, and we were both working very hard to bring that joy back. And it just never seemed to get there. So, it was a long time coming, but it wasn't necessarily like we dragged it out."
Watch:
Newlyweds Lauren Bushnell & Chris Lane Reveal Wedding Secrets
However, their journeys to find love didn't end there. Lauren started dating Chris in 2018, and the pair got engaged in 2019. They tied the knot by the end of that year. As for Ben, he and Jessica Clarke went public with their relationship in 2019. They got engaged earlier this year.
Watch:
Ben Higgins & Jessica Clarke Give Couples Quarantine Tips
Lauren wasn't the only one from Ben's season to look back at her time on the show. JoJo Fletcher, who was one of Ben's final two ladies and later starred on The Bachelorette, did as well.
"I'd happily get dumped on national television a million times over to get to you," she wrote on Instagram alongside a photo of herself with her fiancé Jordan Rodgers.
Fans can see more replays of their favorite Bachelor/Bachelorette seasons by watching The Bachelor: The Greatest Seasons—Ever! on Mondays. They can then see Clare Crawley and Matt James hand out the roses on their upcoming seasons of The Bachelorette and The Bachelor.