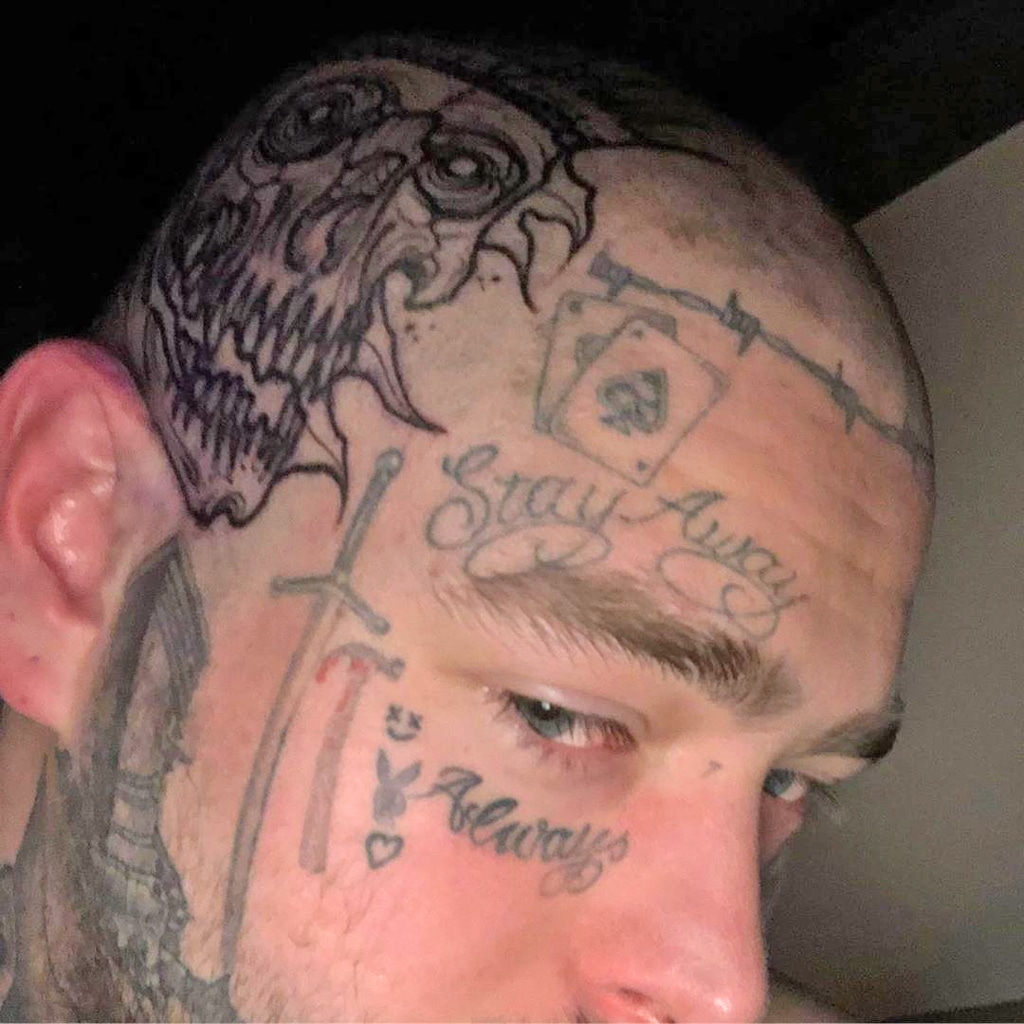 Instagram
If you thought Post Malone couldn't fit another tattoo on his face, think again.
The "Better Now" rapper took to Instagram this weekend to debut not only a new tattoo but his most dramatic hair makeover yet. Sharing a close-up selfie and showing off a new skeleton tattoo on the right side of his head, the rapper wrote, "I have cut my hair even shorter, also skeletons are cool." 
The 24-year-old rapper's new tattoo comes after adding other new tattoos to his ink-filled face, including a bloody buzz saw blade and a medieval-inspired tattoo of a hand covered in metal armor holding a flail weapon. 
More than that, Posty shared some words of wisdom with his fans and followers.
"Spread your heart as much as you can," the "Take What You Want" rapper said. "A little love goes father than you think. Stay strong, and keep kicking ass. Love, Austin." 
Earlier this year, the "Sunflower" rapper broke down his never-ending collection of tattoos to GQ. Before his latest appearance on GQ's "Tattoo Tour" series, the artist shared with the publication in 2016 that he might get a swore on his face and now he's delivered on that promise.
"Swords are f-cking awesome, and I've always been into them since I was a little kid, so I figured you know, what better way to make my mom mad than a nice big clamor on my face," he said. "I feel like the face tattoos make me interesting to look at, so where I might lack in handsomeness, I make up in intrigue at least." 
Watch:
Post Malone Assures Fans He's "Not on Drugs"
"I think I look dope," he continued to tell the publication. "Whenever I look at the mirror, I look at myself and it's not even like they're there, it's weird. But whenever I get drunk and look at it, it's like, 'Woah, I have all these f-cking tattoos all over my face.'"