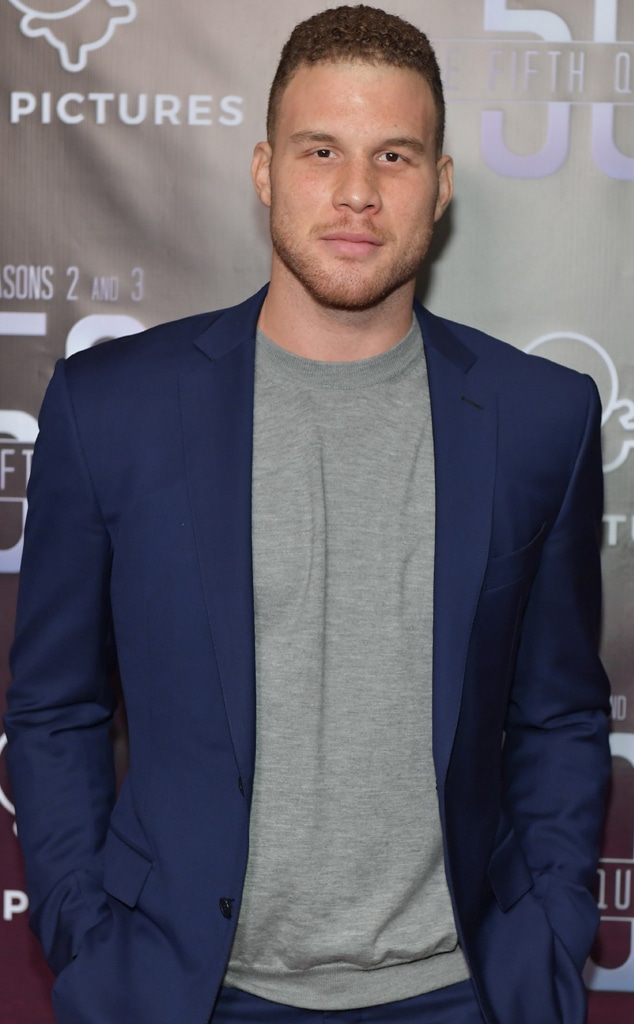 Neilson Barnard/Getty Images
Blake Griffin appeared on Monday's episode of Armchair Expert With Dax Shepard and recalled the racism he faced while growing up in Oklahoma.
His mother Gail Griffin, who is white, and his father Tommy Griffin, who is Black, got married in Oklahoma back in the early '80s.
"They had their fair share of nasty looks, of comments, of remarks," Griffin told Dax Shepard. "It's still happening today so you can imagine what it was like 30 years ago."
Still, the Detroit Pistons player said his parents did a "really good job of rising above it." 
"There's situations that my brother and I look back [at] now and we're like, 'Oh wow. That was racist.' You know what I mean?" he said. "Because my parents didn't give it the power, it didn't affect us either, which I didn't realize what was happening at the time." 
For instance, he remembered girls in high school telling him they liked him but would "never date" him because their fathers wouldn't allow it. 
"Now, I think, 'Man, that's super f--ked up,'" Griffin said. "But at the time, I was just like 'Yeah, all right'….which is crazy to me."
He also recalled feeling like he had to "pick a side" when it came to hanging out with friends.
"I'd be playing basketball on the weekend with my travel team, and I would be with all, like, my Black friends, and then I would go back to school and I'd be with my white friends and it was two completely different worlds," he said. "And so, I always, like, felt really weird about—not that I was, like, trying to act like one way or the other. It's just, like, who you're around is like sort of who you are."
In addition, he felt like he was "constantly choosing" and "constantly picking" when it came to spending time with his neighbors.
"It was interesting because, when I was growing up, my neighborhood was just lower, middle class maybe, and, like, my neighbors on the right were Black and my neighbors on the left were white and it was kind of like, neither racist, you know, but like, just in the way you separate the two," he said.
The 31-year-old athlete said he wishes he knew then what he knows now. 
"Now, I just [say], 'This is who I am. And If you're on this side or this side, cool. But this is who I am,'" he said earlier in the episode. "Obviously, I wish I had that ability when I was 15, 16, 17 years old, but I didn't. And the older I got, the easier it got. But like, it was harder than I thought, especially when I look back on it."
Watch:
Black Lives Matter Protests That Are Changing The World
When asked if his past experiences ever affected his relationships, Griffin said he "got over that pretty quickly."
"I don't think it, like, ever deterred me from hanging out with who I wanted to hang out with or deter me from pursuing who I wanted to pursue," he continued. "I think there is still a little bit of that today. I mean, the beauty of being in Los Angeles is there's so many cultures and it's such a diverse city that, like, moving here at 19 was really a breath of fresh air because, like, I wasn't that different."
To hear his full interview, check out the new episode of Armchair Expert With Dax Shepard.