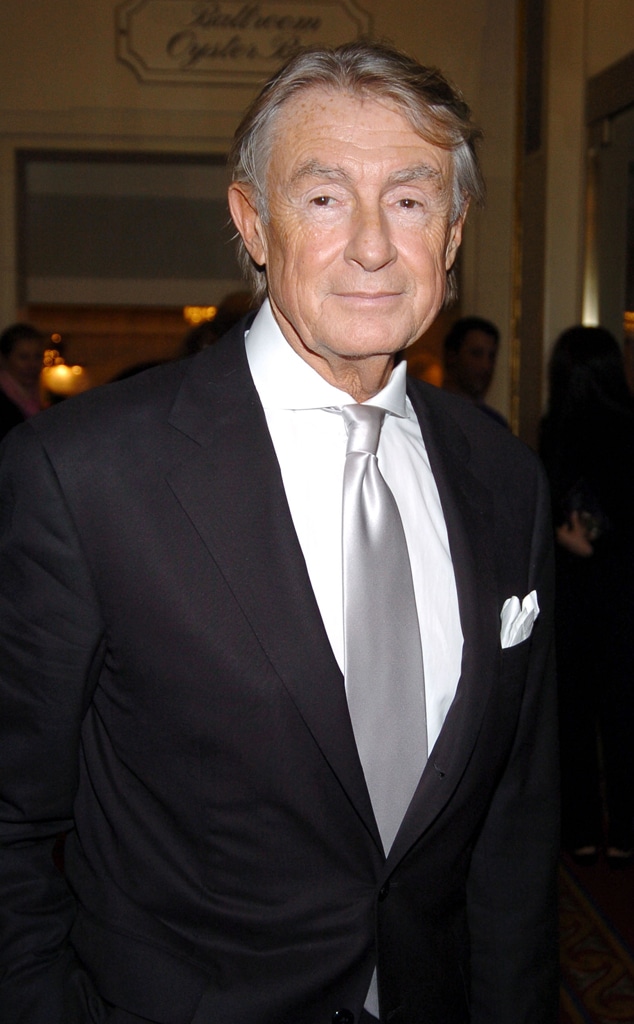 Dimitrios Kambouris/WireImage
Joel Schumacher has passed away. 
On Monday, a rep for the writer-director, who famously directed several films in the Batman cinematic franchise, confirmed that he had at the age of 80. 
"Filmmaker Joel Schumacher, director of such films as St. Elmo's Fire, A Time To Kill, The Client and Tigerland, passed away quietly from cancer in NYC this morning after a year-long battle," his rep said in a statement to E! News. "He will be fondly remembered by his friends and collaborators." 
Following in Tim Burton's footsteps, Schumacher helmed 1995's Batman Forever and 1997's Batman & Robin, which saw Val Kilmer and George Clooney as the famous DC comic book hero, respectively. His other famous films include The Lost Boys (1987), Flatliners (1990), Dying Young (1991), Falling Down (1993) and The Phantom of the Opera (2004).
Prior to directing, Schumacher worked as a costume designer on Woody Allen's Sleeper (1973) and Paul Mazursky's Blume in Love (1973) and gained recognition by writing the screenplays for Sparkle (1976), Car Wash (1976) and The Wiz (1978). It wasn't until 1981's The Incredible Shrinking Woman that he made his film directorial debut.
The late filmmaker is credited with boosting the careers of stars like Julia Roberts, Kiefer Sutherland, Matthew McConaughey and Colin Farrell by giving them major roles in his films and launching them into stardom. 
Watch:
Legendary Comic Actor Fred Willard Dead at 86
In a 2017 interview with Vice, Schumacher said, "I mean, I had a long history of fighting for unknowns, for fighting for a little extra budget when we needed it."
When asked to give any advice to first-time directors, he shared, "Be bold, take risks, follow your own instincts, listen to other people only when you really believe in your gut that they're right. Get a great cast. Get a cinematographer that isn't jealous that you're the director. Get an editor that's not jealous you're the director. You can do it."