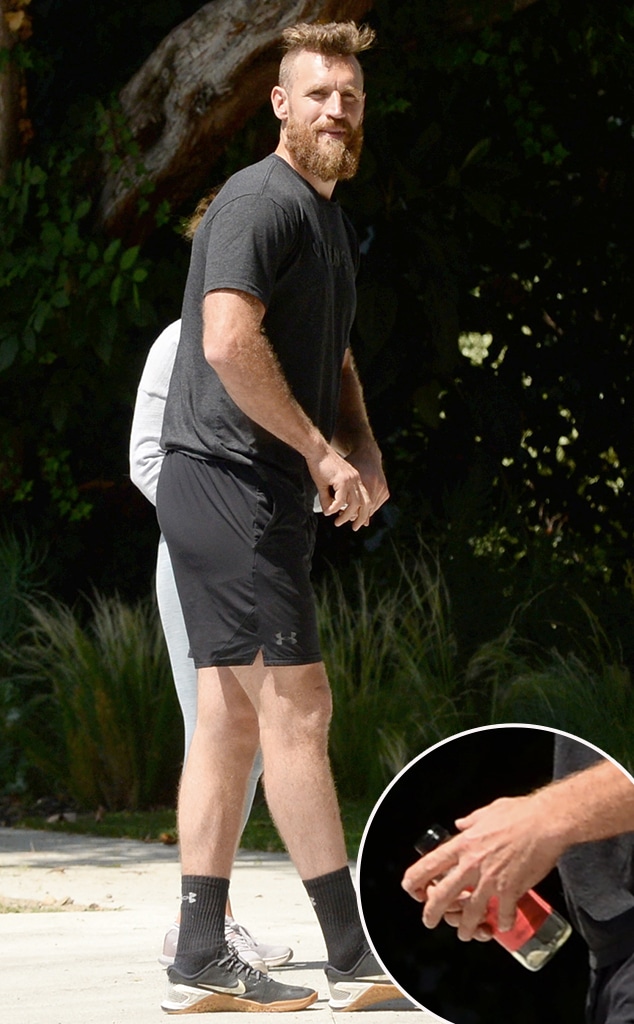 TheImageDirect.com
Brooks Laich was photographed without his wedding ring over the weekend.
Cameras spotted the former hockey star sans ring while spending time with his friends in Los Angeles. This is the first time Laich has been seen in public since his split from Julianne Hough. The couple, who had been social distancing separately amid the Coronavirus pandemic, officially announced their separation in late May.
"We have lovingly and carefully taken the time we have needed to arrive at our decision to separate," the two said a joint statement at the time. "We share an abundance of love and respect for one another and will continue to lead with our hearts from that place. We kindly request your compassion and respect for our privacy moving forward."
The duo's breakup announcement came just ahead of Hough and Laich's third wedding anniversary. The former couple tied the knot in Idaho in July 2017.
"It was just time," a source shared with E! News after the couple announced their separation. "They have taken their time to try and figure things out but the decision was clear and wasn't going to change."
Laich and Hough had been the subject of split rumors for months before their official announcement. Rumors went into overdrive earlier this year when the former Dancing With the Stars pro was photographed without her wedding ring.
Watch:
Julianne Hough & Brooks Laich Confirm Their Separation
It was around this time that E! News learned that Hough and Laich were spending time apart.
"They have been spending time apart but are not ready to share what's going on between them," a source told E! News in January. "They don't even really know what to call it. There's a ton of love and emotion there and they are going through something very personal."
Despite their recent split, however, it appears that all is well between their families, as Laich recently spent time with Hough's brother, Derek Hough.