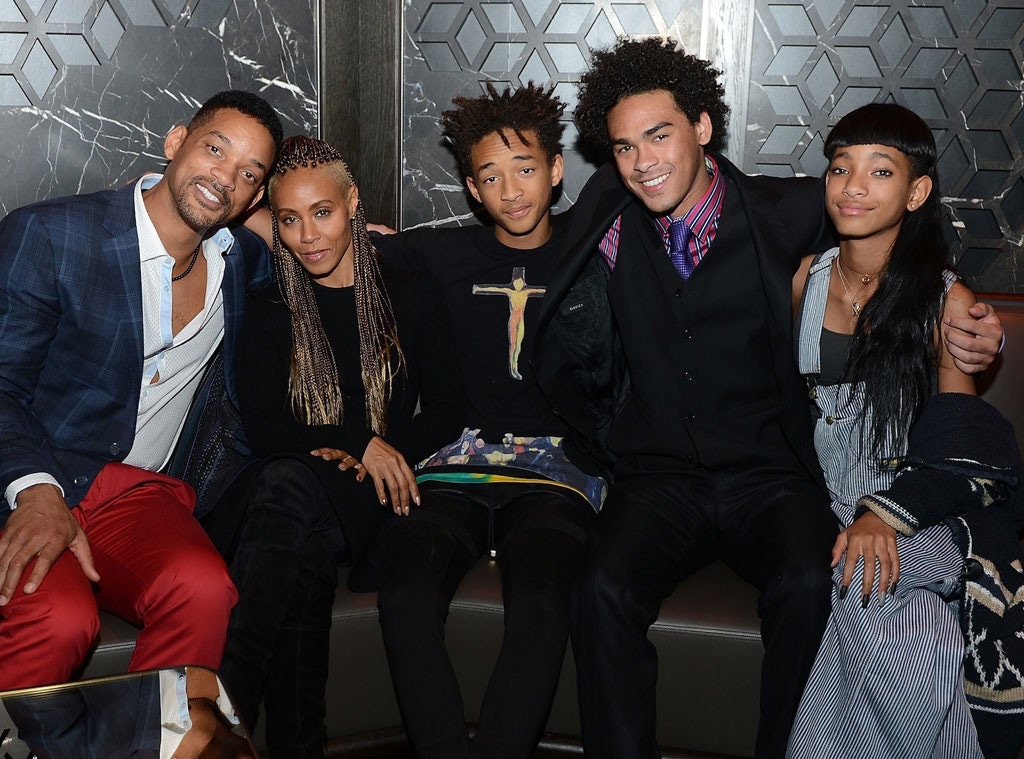 Denise Truscello of WireImage.com
For a special Father's Day edition of Jada Pinkett Smith's Red Table Talk, Will Smith is joining his wife on the red couch for an intimate one-on-one conversation about parenting. 
From the lessons they've learned as parents, the failures they've had to overcome and what their children have taught them through it all, Will is opening about his journey to fatherhood. During their candid conversation, Jada asked Will, "When do you think your fatherhood instincts kicked in?"
"From the time I was six years old, I wanted to be a father," Will responded. "I loved how my family was but there were massive critical deficiencies in my father's parenting that I wanted to correct. By the time I was ten years old, I remember looking at my father and thinking that I could do it better than him." 
He went on, "My father had a little bit of a temper. I was a gentle kid, like, I was not a kid that you had to slap or punch or beat. So growing up in a household where physical aggression was approved of, that really chaffed my hide. That hurt my spirit."
And for Will, becoming a father for the first time was a transformative experience. The Pursuit of Happyness actor got emotional when reflecting on becoming a father to the first time at the age of 24 to his first born Trey Smith. 
"So, Will Smith becomes a father... What was that like? Trey being your first born, you're bringing him home from the hospital?" Jada asked the actor. 
"I think that was my first moment of the real weight of parenting," Will said. "I brought him home, and I remember we put him in the bassinet... and it was like stark terror. It was like, 'I'm totally responsible for this life.' I just cried so hard. It makes me teary right now." 
Fighting back tears, Will explained, "I thought like, 'I can't do it. I'm not the guy.' Oh man, I just knew I didn't know nothing. Oh man, I'm going to need to get myself together. I'm going to have to walk this one off... I need a tissue. See, I thought the red couch wouldn't get me like this. Th red table always get you like this." 
Further, Will reflected on parenthood when Jaden Smith and Willow Smith arrived, whom he shares with Jada.
About his 19-year-old daughter, Will expressed that Willow "introduced me to feelings" and "destroyed all of my belief systems."
"Because if I don't care about how I feel," the father of three explains. "I damn sure don't care how you feel." 
"I would say that "Whip My Hair" thing put a pause button on my overt parenting," Will shared. "I stopped, and I just started watching my kids, and with Willow, I started to see that there was a higher value in talking to her about how she feels about the situation versus how to fix the situation, and it became the new thought process for me."