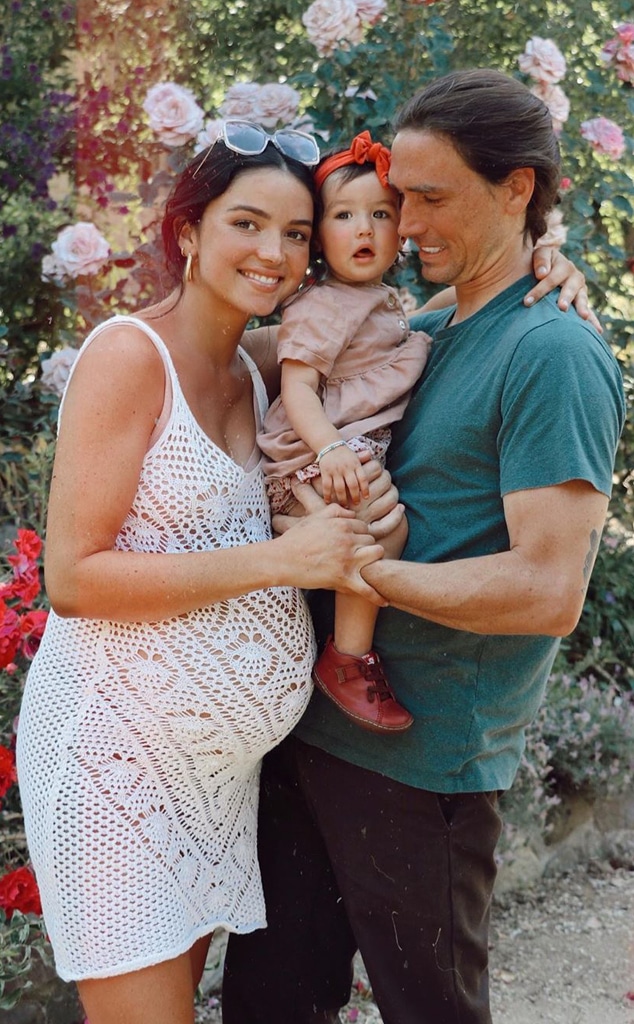 Bekah Martinez / Instagram
Bekah Martinez is in full mom mode!
The Bachelor alum recently gave birth to her second child with her longtime partner, Grayston Leonard. The reality TV personality announced that she welcomed her baby boy on Friday, June 19.
"He's. HERE," Bekah's Instagram post read on Saturday morning, alongside a collage of photos of her homebirth. "Born blissfully in our living room at 2:52 a.m., June 19th. 7lbs, 8oz. No name yet; suggestions welcome..."
The Bachelor star's baby news comes less than two years after she gave birth to her daughter, Ruth Ray De La Luz Leonard. From Bekah's recent social media posts, it's clear she's busy with her little ones!
On Father's Day, the 25-year-old star took to Instagram Stories to share her latest updates on motherhood—which included a relatable moment of her breastfeeding both of her kids... at the same time!
"In case you were wondering how breastfeeding is going...," she captioned her short video clip.
In another post, Bekah showed a short clip of her newborn son enjoying some fresh air with her family.
"He looks like he was smirking in the beginning," the 25-year-old star wrote.
Soon after, the mother-of-two uploaded candid video of her getting ready to breastfeed her newborn. However, her daughter and partner could be seen in the background and interrupting her.
"Tbh I was just tryna [sic] get a cute vid of my new t-tties in my bralette," she captioned her video. "But my other child decided to make a cameo."
Fans of Bekah know she keeps it real and honest. With her second pregnancy, she didn't hold back.
"These are strange times, but also wonderful times. I have a feeling I'll look back at these months of stillness as some of my favorite," she shared last month. "Nowhere important to be; nothing to do but soak up these in-between moments before a new little person makes us a family of four."
Back in December, she revealed she was having a better experience with her pregnancy than the first time around.
"12 weeks. I can't believe how fast this pregnancy is moving," she expressed at the time. "I feel guilty talking about this, but this pregnancy is already night and day compared to our first."
"I felt embarrassed and ashamed, and I imagined everyone around me whispering about how 'irresponsible' we were," she explained of her first pregnancy with her partner. "Gray and I had met for the first time February 25th, 2018, and I became pregnant in May. Going through such a life-altering shift with someone you barely know is stressful, scary, and often filled with doubt."
"Now, with this baby, we can give ourselves permission to be joyful. We're not fearful. We're delighted," she added. "I can see it on Gray's face when he touches my belly and tell the baby he loves it... Time really does fly when you're having fun."