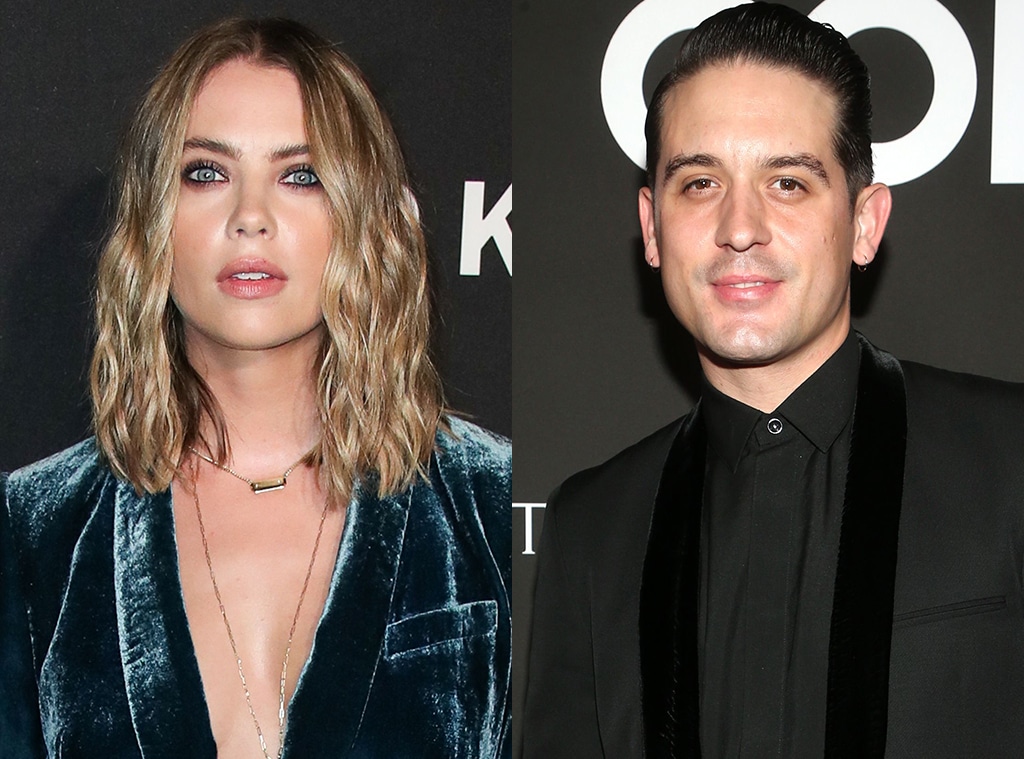 John Photography/Shutterstock, MediaPunch/Shutterstock
Ashley Benson had a special plus-one for her sister's wedding.
Earlier this week, Shaylene Benson walked down the aisle and tied the knot to her longtime love, Adam Swerdlow. The newlyweds got married at the Selanne Steak Tavern in Laguna Beach, Calif. on Thursday, June 18.
From the bride's Instagram Stories, it appeared she kept her guest list small and intimate—which could be due to the ongoing Coronavirus pandemic and the city's restrictions surrounding gatherings.
Of course, Ashley joined in on the fun and celebrated her older sister's big day with a special someone by her side: G-Eazy.
That's right, the Pretty Little Liars alum brought the 31-year-old rapper with her to the family affair. Moreover, the two looked like they were enjoying themselves. In one of Shaylene's Instagram Stories, Ashley and G-Eazy were all smiles and seen laughing as they gathered around in a circle with the bride standing next to them.
For the special occasion, Ashley kept things classic and simple. She slipped into a black long-sleeve polka dot dress and ankle boots. G-Eazy matched the 30-year-old actress and opted for an all-black ensemble that looked sleek and dapper.
While the Pretty Little Liars alum has yet to share any snippets from her sister's big day, she and G-Eazy were recently spotted out and about together.
Last weekend, the duo was spotted holding hands during an afternoon shopping trip in Los Angeles, Calif. During Memorial Day Weekend, they also made heads turn after being seen at the beach in Malibu.
"They looked very happy together," an eyewitness told E! News about their holiday hangout. "They went from a rented place in Malibu to his place in the valley. They joked around with each other and looked affectionate."
The two have yet to publicly address if they're dating, however, they first sparked romance rumors in early May. At the time, Ashley and G-Eazy were spotted kissing a few days following the actress' split from longtime girlfriend Cara Delevingne.
Watch:
Cara Delevingne and Ashley Benson Break-Up
A separate source previously told E! News Ashley and Care are "both moving on and don't have a lot of contact." The source added, "They both feel like it's over and it's better if they go their own ways."
It appears to the pair split amicably, because the supermodel came to the actress' defense after Ashley received negative comments over the G-Eazy romance rumors.
"It's more important now than ever to spread love, not hate. To everyone hating on @ashleybenson please stop," Cara shared on Instagram Stories at the time. "You don't know the truth, only her and I do and that's exactly how it should be."