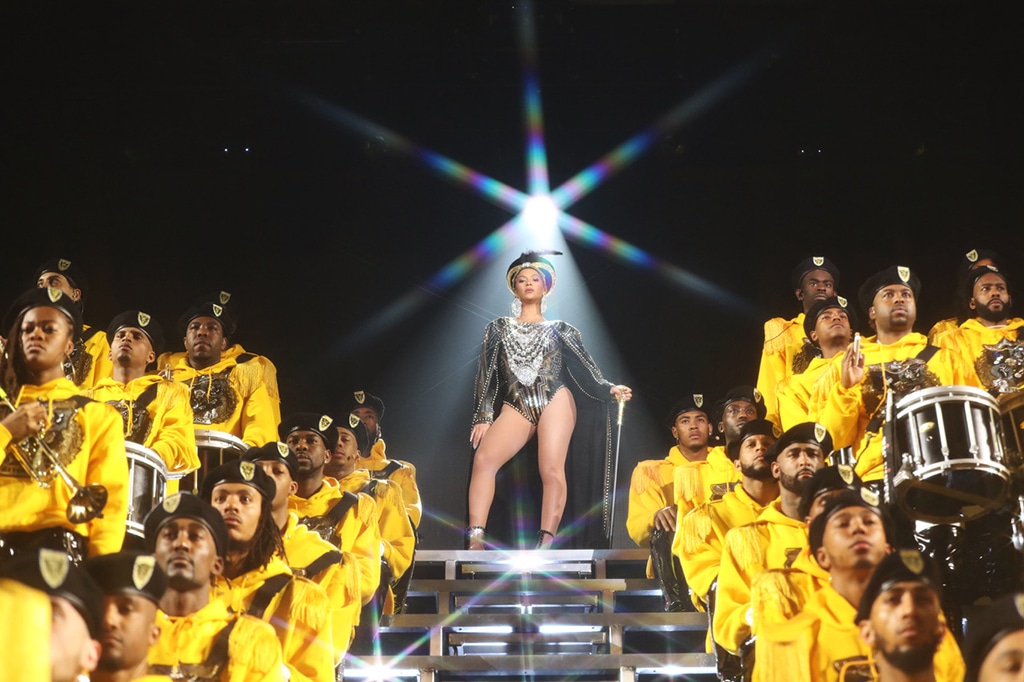 Netflix
Just when people were getting ready for bed, Beyoncé surprised fans with new music.
That's right, the legendary songstress blessed the Beyhive with a buzzy track titled the "Black Parade." Moreover, the 38-year-old star released her latest single on Juneteenth, which celebrates the abolishment of slavery in the United States, specifically in the state of Texas in 1865.
Along with the significance of Beyoncé's music drop, the lyrics to her new tune are symbolic of the current Black Lives Matter movement. "I'm going back to the South / I'm goin' back, back, back, back / Where my roots ain't watered down," the Houston native sings. "Trust me, they're gonna need an army / rubber bullets bouncing off."
She adds: "Being Black, maybe that's the reason why they always mad / Yeah, they always mad, yeah / Been past 'em, I know that's the reason why they all big mad / And they always have been."
Queen Bey also threw in a cheeky line for her loyal Beyhive. "You hear them swarmin', right," she croons. "Bees is known to bite."
As if The Lion King star's new song, "Black Parade," wasn't exciting enough, she also released an extensive directory on her website that highlighted Black-owned businesses.
"Happy Juneteenth. Being Black is your activism. Black excellence is a form of protest. Black joy is your right," a message read on Bey's website. "'Black Parade' benefits BeyGOOD's Black Business Impact Fund,
administered by the National Urban League, to support Black-owned small businesses in need."
Taking to Instagram, Beyoncé also announced her new single and how it will support small Black-owned businesses.
"Happy Juneteenth Weekend! I hope we continue to share joy and celebrate each other, even in the midst of struggle. Please continue to remember our beauty, strength and power. 'BLACK PARADE' celebrates you, your voice and your joy and will benefit Black-owned small businesses. Click the link in my bio to learn more," she wrote on Friday nightl.
According to the legendary songstress, the directory was put together by costume designer and stylist Zerina Akers and @black.owned.everything. It features brands in a multitude of categories, including fashion, beauty, art, interior design, wellness, entertainment and more.
Check out the extensive list of Black-owned brands to support here!
With that, we'll be playing "Black Parade" on repeat.